Chinese Investment Trends + Networking Drinks - The opportunities for Austr...
Description
Chinese Investment Trends in Australia + Networking Drinks
The opportunities for Australian business.
Event Overview
Chinese investors still see Australia as a relatively attractive country to invest in, with an improving political climate, but they also confirmed that they are finding it harder to get capital out of China, and there are challenges raising capital in Australia.
Australia has felt the pinch of a significant reduction to our shores, reflecting the impact of policy changes in China.
This event is a great opportunity to hear from leading experts in the investment space as well as network with Chinese and Australian companies.
Event Details
Date: Monday, 17 June 2019.
Time: 5.30pm arrival and registration, 6pm start - 8:00pm (include networking drinks).
Event Status: Members and non-members.
Venue: KPMG, Level 38, Tower Three, International Towers, Barangaroo Avenue, Sydney.
Format: Seminar + Networking Drinks (presentation and panel discussions).
Tickets: $30 Member, $60 Non-Member (plus GST and eventbrite processing fees). Includes canapes and drinks.
Keynote Speaker

Helen Zhi Dent, Partner, China Business Practice, KPMG
Panellists
Andrew Martin, Managing Director, Moelis

Karla Lampe, Director, International Engagement & Market Development, NSW Department of Industry.

Olivia Li, Senior Investment Manager, New Hope Group ANZ
MC & Moderator
Alison Airey, CEO, ACBC NSW.
Host Partner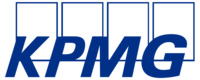 Keynote - Bio - Helen Zhi Dent, Partner, China Business Practice, KPMG
Helen has been working with Chinese investors in international markets for 14 years. She joined KPMG UK in 2004 and was the first full time employee recruited to work specifically with Chinese investors globally within KPMG. Her role was to help the senior leadership in the UK firm understand China and Chinese clients. Helen was responsible for developing and executing strategy to win work from Chinese investors working across all service lines at KPMG. She laid the foundation for KPMG UK's China Business Practice and worked with all top 50 Chinese businesses in London and across the UK.
Helen transferred to Sydney in 2012 and was made a Partner within 3 years. She is the first Chinese-background Partner in KPMG Australia and the first China Markets Partner globally within the KPMG network outside of China. KPMG serves over 250 Chinese clients every year across Australia. Helen is responsible for developing strategy and driving revenue growth from Chinese clients. She has developed a team of 25 Partners and staff across Australia focused on wining work from Chinese clients.
Bio - Andrew Martin, Managing Director, Moelis Australia
Andrew Martin is the Head of Asset Management at Moelis Australia which currently manages in excess of A$3.7bn on behalf of its Australian and foreign high net wealth and institutional investors. Moelis Australia was a pioneer of the Significant Investor Visa program and is a leading manager of investments under that program in real estate, venture capital, bonds, credit and equities.
Andrew has over 30 years of global investment experience as a principal investor and adviser across a range of sectors including real estate, infrastructure and private equity. Andrew was previously a Managing Director at UBS Global Asset Management in Infrastructure and Private Equity. Prior to that, he was a principal of an asset management firm which founded several real estate funds in the US, Australia and Asia. He has also held senior law firm positions and has earlier experience in investment banking and government.
Bio - Karla Lampe, Director, International Engagement & Market Development, NSW Department of Industry.
Karla Lampe is responsible for NSW's international network and priority market teams. Her on and offshore teams curate international investment leads, deliver trade and investment missions, host major bilateral events and disseminate global insights from the network to the NSW Government. Karla previously worked for Invest Victoria in London with responsibility for the UK, Europe and Israel markets as well as in Melbourne delivering on trade and investment objectives. She has also worked in Tax at KPMG as well as one of Australia's leading digital agencies helping companies use technology to improve customer service.
Bio - Olivia Li, Senior Investment Manager, New Hope Group ANZ
Olivia Li is the Senior Investment Manager at New Hope Group, a global conglomerate engaged in several industries as wide as agribusiness to real estate to financial investments. Today, the Group operates in more than 30 countries with +70,000 employees, has a total of nearly 200 billion RMB (42bn AUD) in assets and annual revenues of over 130 billion RMB (28bn AUD).
Olivia manages New Hope Group's investments in Australia and New Zealand. Most recently, she was involved in the Coomboona Dairy Farm acquisition for Australian Fresh Milk Holding and the $1bn Real Pet Food Company acquisition in 2018. Prior to that, Olivia worked in Investment Banking and Private Equity firms in both South Africa and Hong Kong, covering a range of different industries in both listed and unlisted spaces. In South Africa, Olivia worked closely with Chinese investors facilitating the transactions and bridging the cultural gap, including the $64 million transaction between China Northern Rail, a Shanghai listed primary manufacturer of locomotives and Transnet, South Africa's state-owned freight transport and logistics company.
Olivia has studied in Australia (Melbourne University), the US (Wharton School) and France (Lyon III). She holds a Master's degree in Accounting and a Bachelor of Arts majoring in Economics.