China in Conversation: Rebalancing and Sustaining China's Economic Growth
Description
China has enjoyed almost four decades of high economic growth. This growth has however slowed down in recent years due to rising domestic wages, a rapidly ageing population and falling demand for exports.

Further growth will rely on economic restructuring and deepening reforms. This China in Conversation brings two prominent economists together to discuss China's economic growth from an Australian and Chinese perspective.

Join in the conversation and learn how China can overcome the obstacles and sustain economic growth, while considering the implications for the Australia-China economic relationship.
SPEAKERS: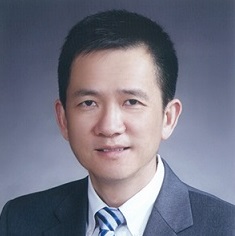 Professor Yang Yao is Dean at the National School of Development and the Director of the China Center for Economic Research at Peking University.
Professor Yao's research interests include economic transition and development in China. He has published more than a hundred research papers in international and domestic journals as well as several books on institutional economics and economic development in China. He is a prolific writer for magazines and newspapers, including the Financial Times and the Project Syndicate. He is a member of the China Finance 40 Forum.
Professor Yao was awarded the 2008 and 2014 Sun Yefang Prize in Economics Science, the 2008 and 2010 Pu Shan Award in International Economics and the 2008 Zhang Peigang Award in Development Economics.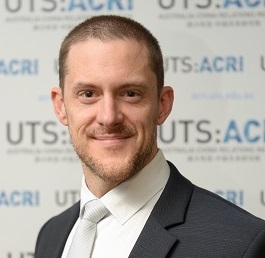 Professor James Laurenceson is Deputy Director of the Australia-China Relations Institute at the University of Technology Sydney.
His academic research has been published in leading scholarly journals including China Economic Review and China Economic Journal. Professor Laurenceson provides regular commentary on contemporary developments in China's economy and the Australia-China economic relationship. His opinion pieces have appeared in Australian Financial Review, The Australian, Sydney Morning Herald, South China Morning Post, amongst many others.He has previously held appointments at the University of Queensland (Australia), Shandong University (China) and Shimonoseki City University (Japan). He was President of the Chinese Economics Society of Australia from 2012-2014.


This China in Conversation public event is proudly presented by the Confucius Institute in partnership with the Business School at The University of Western Australia, as part of The 29th Chinese Economics Society of Australia (CESA) Annual Conference http://www.ces-aus.org/2016/10/11/the-29th-cesa-annual-conference-university-of-western-australia-perth-australia/
Photo Credit:
National Acrobats of the People's Republic of China performing "Cirque Peking".