Event Information
Location
PwC Adelaide
Level 11, 70 Franklin Street
Adelaide, SA 5000
Australia
Description
Get ready, get set ...
We're excited to present a radical new program for 2019: The China Business Ready Accelerator Program.
We are slamming down on the accelerator pedal to turbo charge your entry or expansion into the China market at this moment of unforeseen opportunity.
Fcused streams of masterclasses will provide you with curated, graduated content. This is your chance to deep dive into one (or more) of the streams on offer:
► The Investment Accelerator – Increase your strategic readiness to attract Chinese investment and gain the knowledge and skills needed to navigate deal making. Learn what Chinese investors are looking for and build a knockout elevator pitch.
► The E-commerce Accelerator – Fast track the development of your e-commerce infrastructure and strategy. Learn about platforms and channels, the regulatory environment, payment systems, marketing and fulfilment solutions. Build your knowledge and capacity as you progress through your accelerator stream.
► The Digital Marketing Accelerator – Optimise your digital marketing strategy, grow your brand and product awareness and connect with Chinese consumers. Learn about the platforms, channels and apps to reach your target audience and gain insights and techniques to market your brand to China.
Serious gains are to be made by progressing through your program with your classmates for a full catalysing experience.
It all kicks off with the launch where you can hear about the Accelerator streams in detail and how they flow on to other activities and opportunities later in the year.
The Accelerators each run once a month for three months, before all participants join back together for the grand finale.
Register for the launch or secure your program ticket now for the launch, three masterclasses and the finale. Class sizes are small and places are limited.
► Join the E-Commerce Accelerator
► Join the Investment Accelerator
► Join the Digital Marketing Accelerator
---
► Become an ACBC member and enjoy heavily discounted access to the Accelerator Program. Read our Membership Prospectus to learn more.

Program Partners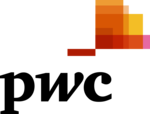 Accelerator Partners
Date and Time
Location
PwC Adelaide
Level 11, 70 Franklin Street
Adelaide, SA 5000
Australia