Description
This event is hosted and sponsored by Commonwealth Bank. This informative seminar is to educate and let brand owners know how to build your brand and run a successful e-commerce in China and South East Asia. And knowing how to leverage Daigou more effectively to build your brand and increase the overall brand sales. Case studies will be presented.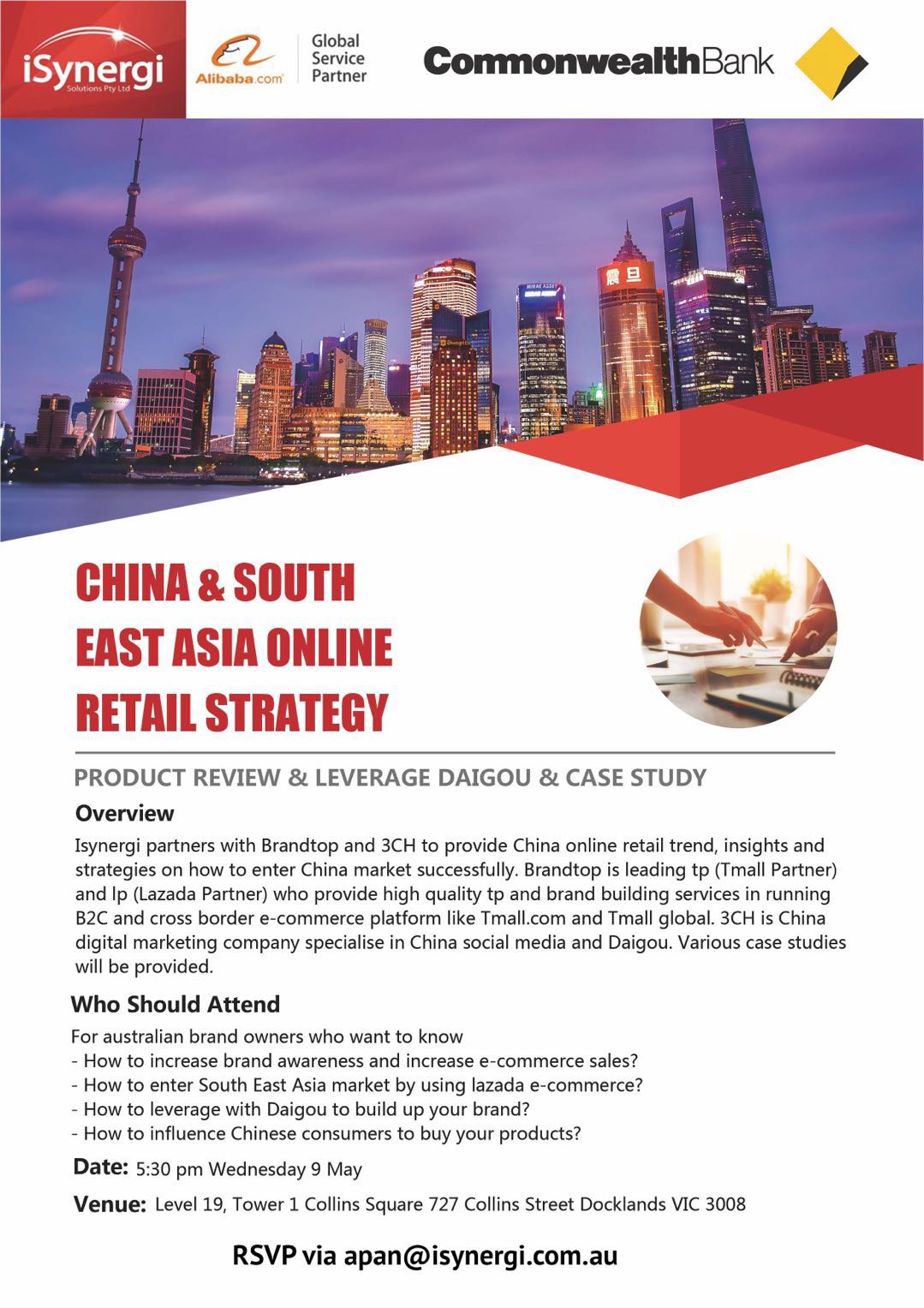 The speakers include:
Charlie Chen - Commonwealth bank Victoria State manager (Acting)
Kevin Lee - iSynergi (Global Service Partner of Alibaba.com)
Chad Zheng - Founder of Brandtop
Roy Xie - Managing Director of 3CH
Ticket price is to ensure attendance. As drinks and canape will be provided.