Description
Alumni & Friends of Monash Law



Exclusively for our valued Alumni and their friends, this is an exciting opportunity to take part in this select Masters elective for professional development without the onerous requirements of a full student enrolment.
Securing the rights of children remains a challenge in the 21st century. Regular exploitation and abuse of children continues with the use of child labour and child soldiers. Violence against children and the mistreatment of child refugees is a concern in many countries. Learn about the UN Convention on the Rights of the Child and how it is implemented around the world.
CLASS DATES: 17, 18, 24, 25 October 2016, 9.00am - 4.30pm
Dual Delivery Mode
This is a dual delivery mode, meaning attendees from the Alumni & Friends Program and Law Masters students share the classroom experience. Alumni & Friends attendees are not enrolled as students and do not complete unit assessment for credit.

Overview
This class will provide an in-depth analysis of the UN Convention and will consider:
the historical development of children's rights;

the various mechanisms in place in different countries for the implementation of the international norms pertaining to children's rights;

the strengths and weaknesses of the UN processes for protecting children's rights, including the state reporting system;

policy arguments for and against reform of the international system surrounding children's rights; and

specific challenges to the full realisation of children's rights, including economic pressures, political will (or lack thereof) and social and cultural factors.
Outcomes
On completion, you will be able to:
Apply knowledge of, and understanding of developments in relation to children's rights within the context of international human rights law with creativity and initiative for further learning;

Investigate, analyse and synthesise complex information, problems, concepts and policies in relation to in relation to children's rights within the context of international human rights law;

Conduct research in in relation to children's rights within the context of international human rights law based on knowledge of appropriate research principles and methods; and

Use cognitive, technical and creative skills to generate and evaluate at an abstract level complex ideas and concepts relevant to children's rights within the context of international human rights law.
Who should attend
Law, government and allied professionals with an interest in children's human rights and international law.
24 CPD units
Please check with your CPD scheme to confirm how many units you can accrue.
---
Presenter: Professor Paula Gerber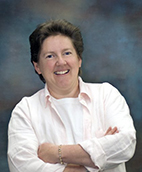 Paula has had a successful career in private practice that saw her working as a lawyer in London and Los Angeles before becoming a partner in a leading Australian law firm and winning the Australian Businesswoman of the Year Award. Paula specialises in two disparate areas of law, namely human rights law and construction law.
Paula's human rights work is informed by a deep commitment to social justice and equality. In her role as Deputy Director of the acclaimed Castan Centre for Human Rights Law, she plays an active role in advocating for greater compliance with international human rights standards. Her research and teaching focuses on a number of interrelated areas of human rights. Amongst other projects, Paula is leading a team undertaking research into the extent to which the births of Indigenous children are not being registered and the disadvantage that they encounter by not having a birth certificate. The Closing the Gap on Indigenous Birth Registration project is funded by an ARC Linkage grant.
---
More Information
Nina Massara
P: +613 9903 8528
Single Unit Study
Please visit the Monash Postgraduate Law website if you wish to enrol in this class as a single unit enrolment for university credit or award. (Eligibility criteria apply.)