Join us on Thursday 10 December to show your support for children in disadvantaged communities.
About this Event
*** REGISTRATIONS FOR THIS EVENT HAVE NOW CLOSED - IF YOU WOULD STILL LIKE TO ATTEND YOU CAN STILL REGISTER VIA THIS LINK***
ChildFund Australia invites you to show your support for children in disadvantaged communities by attending our first ever 'pitch and pledge' event, powered by The Funding Network.
Gather friends and family, and a glass of wine, and take part in this live crowdfunding event from the comfort of your own home.
Thursday 10 December 2020
5:30pm-7.00pm
Location: your choice!
You will learn about three inspirational child-focused programs in Kenya, Timor-Leste and Papua New Guinea.
In a special one-off event, Chege Ngugi, Ninivia de Silva Barreito and Olive Oa will give you a unique insight into the many challenges facing children and young people in their countries, and discuss how ChildFund is responding to the wide-ranging impacts of the COVID-19 pandemic.
You will have the opportunity to ask questions directly and learn more about the current situations in Kenya, Timor-Leste and Papua New Guinea.
This will be followed by an exciting live-pledging session hosted by ABC broadcaster Jacinta Parsons, our MC for the evening.
Reserve your seat now, and share the festive spirit by inviting your friends and family.
Registered guests will be emailed a login link to Crowdcast the day of the event.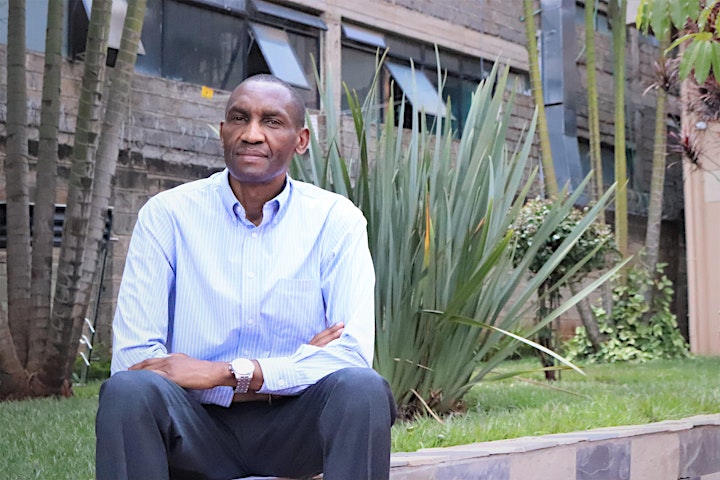 Chege Ngugi, Country Director, ChildFund Kenya
In Kenya, one in three families live on just $3 a day. As COVID-19 unfolded, these families found themselves without jobs or savings. Chege will talk about how ChildFund is making sure children don't go hungry in the short-term, through cash transfers and the distribution of care packages, and the importance of long-term projects which give young people access to education and opportunity in the future.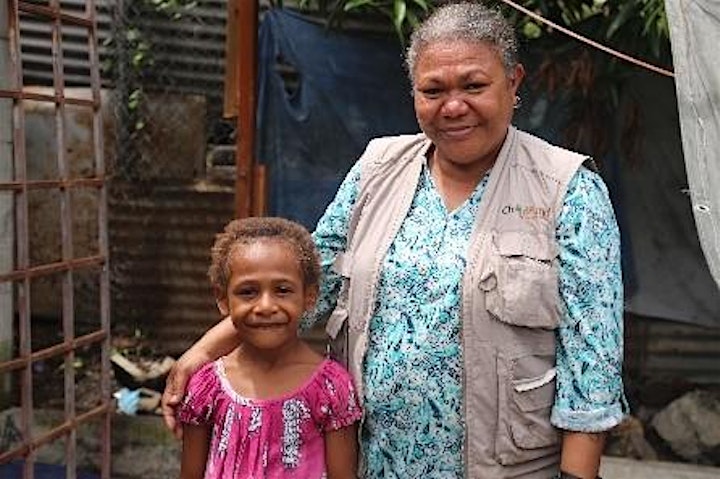 Olive Oa, Health Program Manager, ChildFund Papua New Guinea
Even prior to the COVID-19 pandemic, infectious disease has been a major threat to the lives of children in Papua New Guinea. Olive will discuss how ChildFund is working in remote and rural communities to improve immunisation coverage, offer outreach health services, respond to the tuberculosis epidemic, and support PNG's under-resourced health system.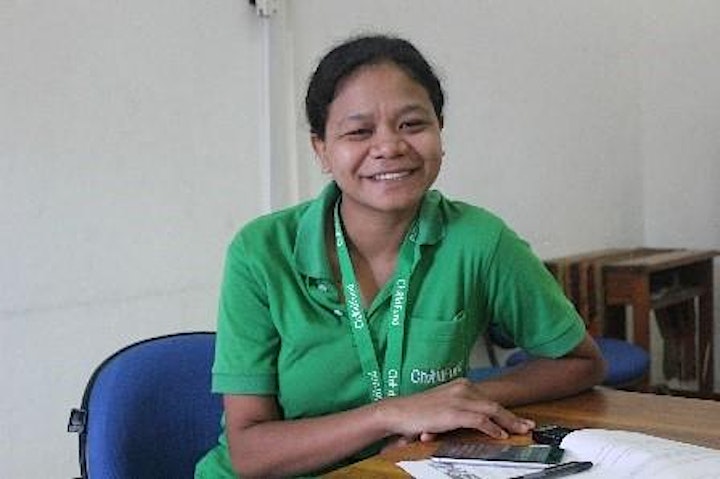 Ninivia da Silva Barreito, Health Project Coordinator, Timor-Leste
Timor-Leste has one of the Asia-Pacific region's highest maternal and infant mortality rates. Ninivia will talk about how ChildFund's projects are saving lives in rural communities by upskilling health workers, creating a trained network of grassroots health volunteers, and ensuring women and their babies have vital support before, during and after childbirth.