Making KOITOYA original design, Chigiri plate!!
About this event
Chigiri Plate Making 
This is 2 days course, $420
1. 26~27 Mar 2022
2. 29~30 Oct 2022
What is Chigiri?
Chigiri plate is a KOITOYA original design - a wooden plate made from contrasting timber joined by butterfly joints.
The Japanese word "Chigiri" means butterfly joint but also refers to a strong connection.
When given as a gift, these Chigiri plates demonstrate the giver's personal ties to the receiver.
By bonding two different timbers together, these plates  were  designed  to  make  good  use  of  unused  narrow  timbers obtained from sustainable forestry activities.
Date
1. 26~27 March (Sat~Sun)
2. 29~30 October (Sat~Sun)
Time
9:00-12:00 + 13:00-16:00, 6 hours
Location
KOITOYA Design/Make/Teach
Lecturer
Hiroshi Yamaguchi (KOITOYA Design/Make/Teach)
Content
1. Making KOITOYA original design, Chigiri plate.
This program includes lots of technical aspects of joinery and router jig work. This program also requires physical skills for hand curving, but beginners are welcome.
What you can gain
1. Make KOITOYA original designed plate to take home
2. Hands down knowledge about jointing curved joint, using router.
3. The essence of the Butterfly joint.
4. Hand carving with round chisels for decoration.
Proposed schedule
Day 1 
AM: Lecture. Prepare the timber to glue up.
PM: Shaping and roughing out with router
Day 2
AM: Hand shaping with planes and chisels
PM: Hand shaping. Butterfly joint.
Album from 2019
https://photos.app.goo.gl/94CnWpLiH7gYvJKa7
Things to bring
Please wear working shoes.
Tight fitting rubber gloves, if you need a pair for carving work.  (optional)
Bring your own drinks and lunch.
Bring your own cup (to avoid sharing cups)
Things to be supplied
Tea and coffee, snacks
COVID 19
We will follow basic public health practice and regulation at the time of the workshop.
Fee
$420
Class size
7 students
Number of stuff
Hiroshi
Refund Policy
Personal cancelation
Refunds up to 7 days before event
Eventbrite's fee is nonrefundable.
Cancelation due to Covid 19 or your health on the day
Full refund.
for more information please contact Hiroshi
koitoya@gmail.com / 0412340619
KOITOYA Design/Make/Teach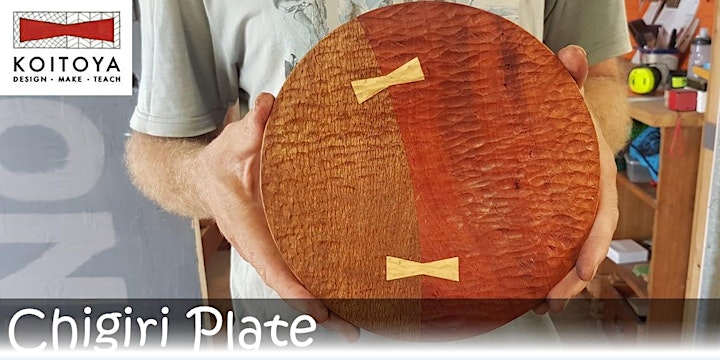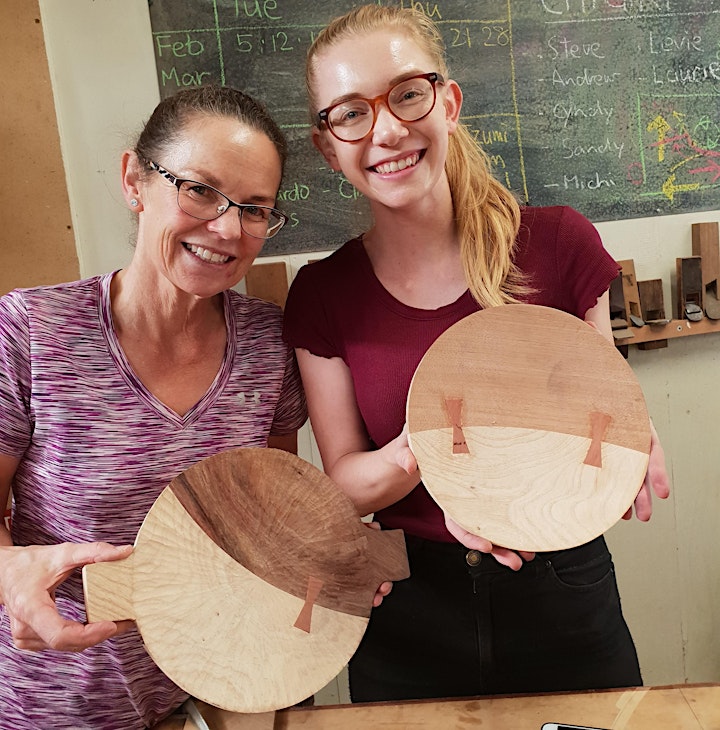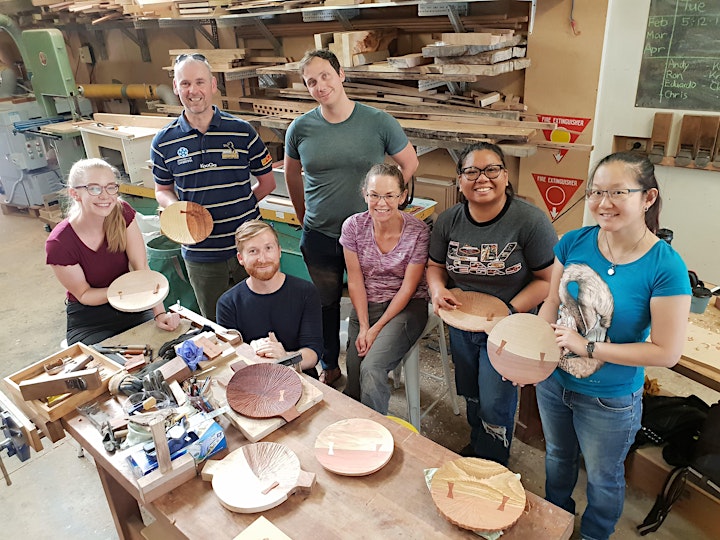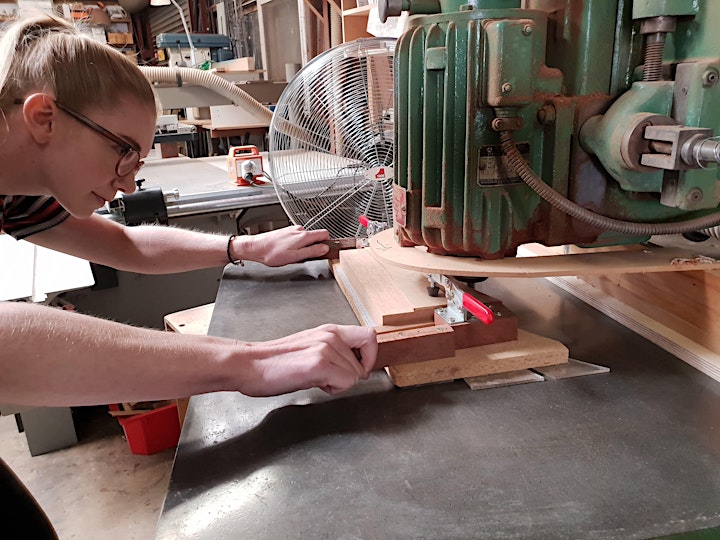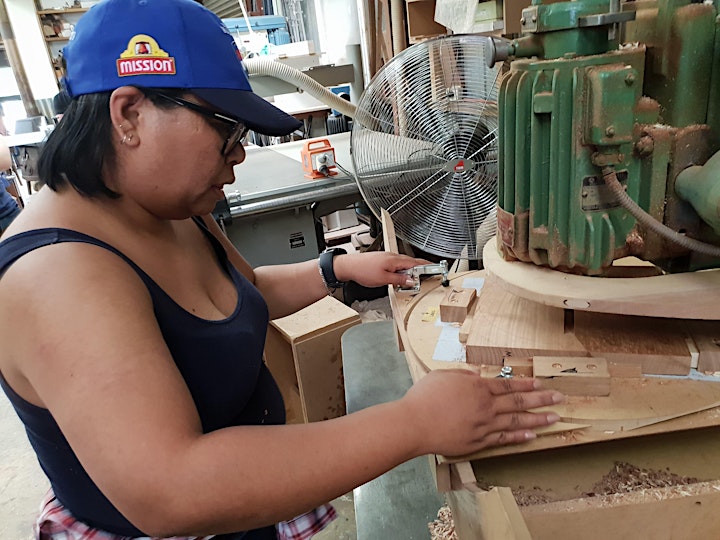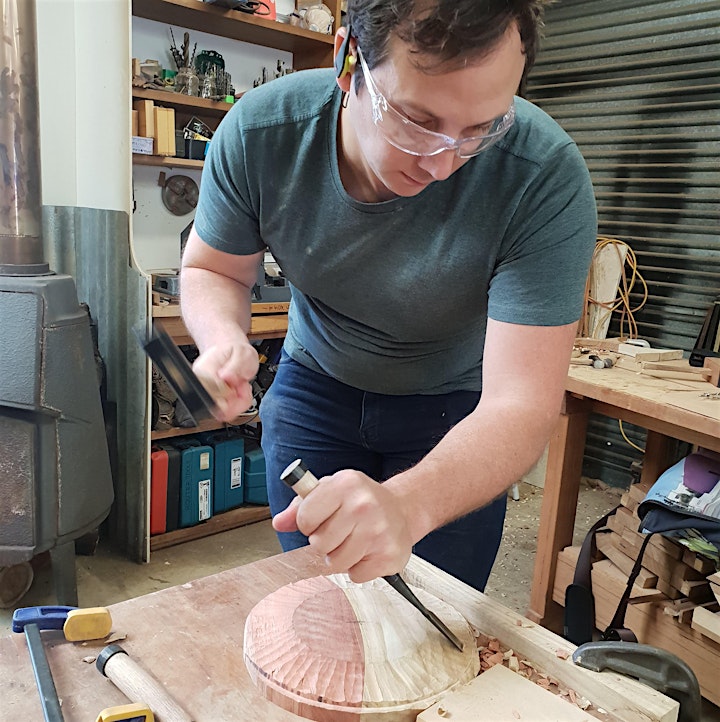 Organiser of Chigiri Plate Making - KOITOYA Woodworking Class 2022
Hiroshi Yamaguchi runs KOITOYA, which designs and makes wooden craft and furniture.
KOITOYA also runs Japanese Woodworking courses.