ChickChat QuickStart Coaching Program [August 2013]

Friday, 2 August 2013 at 9:30 am (ACST)
Event Details
Remember when you thought anything was possible?
It still is.

Does this sound at all familiar?
As a working woman, you're struggling to juggle family, career, relationships, and 'me' time and it feels like something always has to give. And it's usually you!
Life never seems to stop coming at you and you seem to be the one constantly running from commitment to commitment. This has built up to a point where it's taking a toll on your personal time, health and well-being. And to top it all off, guilt is a fairly regular companion…reminding you that your family, your work and your social life all need all of your attention, all of the time. You're left feeling stressed and exhausted, and far from fabulous.
Listen up, Superwomen!
The savvy solution: Take a group of motivated women, bring them together, provide them with all the knowledge, support, accountability, inspiration and personal attention required to help them create balance in their lives.
We'll show you how to:
▪  Adopt practical tools to manage your guilt and stress
▪  Create your vision for the future
▪  Determine your values and priorities
▪  Create and commit to an action plan
▪  Laugh more and stop taking life so seriously (go on, you know you want to!)
What it's all about
The ChickChat QuickStart Coaching Program is brought to you by Ajile Focus and is a program designed specifically for women and it is inspiring, motivating, uplifting, challenging and fun!
Give yourself the gift of time to focus on you. For 90mins every month you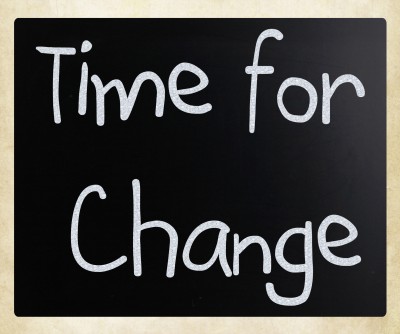 will share your insights and experience, knowledge and perspective with other like-minded women. This is a fun and cost effective way to experience coaching and create the life you want to live.
The group will have a maximum of 4 women to ensure we can create an intimate and inclusive atmosphere. In a group environment, people learn from each other's experiences to develop their own potential.
The ChickChat QuickStart Coaching Program is highly interactive and is designed to cater to all types of women.
Group coaching is a safe haven for women who want to feel supported by a group, while getting the benefits of working with a fully accredited coaching professional.
You will:
▪  Learn strategies to overcome fear to help you stay on target with your goals
▪  Discover how to feel more alive and how to stay motivated every day
▪  Learn life skills and tools to help you choose your life path rather than let life just take you along for the ride
 ▪  Discover what 'having it all' means to you

 ▪  Explore how to take action to make your dreams come true
 ▪  Create relationships with other fabulous women
Why you'll love this program
As women, we experience busy lives as mums, partners, bosses, employees, community volunteers, grandparents and domestic goddesses (and that's just scratching the surface…). We try to do-it-all and sometimes we get there, but more often we short-change ourselves by putting us at the end of the long list of priorities.
Here are just some of the reasons the ChickChat QuickStart Coaching Program could be just what you're looking for:
▪  Increase your level of confidence
▪  Learn how to say 'no' without feeling guilty
▪  Create plans and goals, and have the group hold you accountable for them
▪  Learn from the experiences of other group members
▪  Share feedback, advice and brainstorming experiences with other women
▪  Learn how to feel a greater sense of peace…every day!
▪  Experience a dynamic learning environment
▪  Leave procrastination behind and embrace life on your terms
▪  Build more effective relationships with the people around you
Here's what some of our ChickChat Coaching
clients have to say...
I first met Audrey nearly two years ago.
I was juggling part-time employment as a graphic designer with a six year old at school and doing the kindy run with a four year old. My work/life balance wasn't feeling right so I was keen to join the first ChickChat Coaching group. I had done one individual coaching session with Audrey and had seen the value of her coaching. The group format made coaching an affordable option for me.
More than 18 months on, our group is still running. We keep each other accountable for the goals we set each month. We are continually setting higher targets for ourselves and we share our successes. Each session has been informative, unique and valuable. I leave each session with great enthusiasm for action.
I am now running my own Graphic Design studio. I'm also preparing work for my 1st art exhibition later in the year. I volunteer at school, attend events without guilt and love being around after school for the kids. It's called 'work life bliss'.
And when things don't go to plan, I have the skills and support to tackle the challenge.
I highly recommend this program to all women who wish to get more out of their life or business.
Tricia Smith, Tricia Smith Design
Before joining the ChickChat program I looked at some of the women's development programs available; they all focused on career, leadership and performance and had a set format, all good things, but standards I have gone through many times already. The ChickChat brochure caught my eye, and it spoke my language; not only could it offer a way to improve myself in the workplace, but it also spoke of "having it all" focusing on "a greater sense of peace in life", managing guilt and stress, working on me not just at work, but my family, self esteem, my overall life goals and the future.
ChickChat is aimed at all women, not just those in leadership, it focuses on you as a person, you are in the driver's seat of your journey of discovery, it is truly all about you! The opportunity to share in the group sessions has provided a forum to speak with like minded women, dealing with similar issues, to learn and share together and celebrate our successes. Working one on one with Audrey brought some truly life changing moments, delving deep and bringing forth the greater sense of peace that was promised, it really works. The sessions are inspiring, thought provoking and provide tools to help you become the person you want to be today, tomorrow and in the future, you can have it all! I highly recommend Audrey and the ChickChat coaching program to anyone ready to make a change – you are a worthy investment, get excited!"
Simone Roberts, People & Organisational Development, City of Tea Tree Gully
Prior to commencing the ChickChat Coaching programme I felt like I was treading water with my life. Audrey gave me the strategies to start swimming towards the shore & reach my goals.
Audrey Thomas is a talented life coach who has the ability of "telling it like it is" in an honest & caring way.
Since being part of the ChickChat programme I have identified my objectives for my life purpose.  Audrey is now assisting me to put systems in place to turn my business around.  I have the highest regard for Audrey - she really is the genuine article.  
Maria Cunningham, Professional Makeup Artist
I was initially attracted to the ChickChat Program because it was the first time I had found a development program  which seemed to offer opportunities for both professional and personal growth.  It was refreshing to find a program which understood and was tailored to MY life context and the pressures of being a  super woman – juggling career, family and personal relationships and my personal needs!
My ChickChat journey has been a really rewarding and life change experience.  It was wonderful to finally make regularly time for my personal growth in such an enjoyable group coaching context.
When I commenced the program I was at a cross roads in my career – enjoying my work but not enjoying the work context and perhaps wanting a change but not knowing what that was. My main intention for undertaking the program was to give me a platform to explore "what next?" for my career.  The journey has remarkably taken me to places that I had not expected and has given me a strong foundation to better understand and appreciate my values and what is important to in my life.  Interestingly  the ChickChat journey  has re-emphasised  the significance of my family life and how fundamental  it is to my core values  at this stage of my life to make my family my priority in the context of my professional life.   It has also provided me with valuable insights into how to create the balance of priorities successfully in my life.  The whole journey has been a powerful realisation in answering my question about "what next?"- giving me directions that I had not expected .
Being part of a group coaching was a new experience for me.  The sharing of knowledge, insights, experiences and perspectives has been a naturally feminine experience to enjoy. It has also been incredibly supportive and inspirational.  Through the group coaching Audrey created a truly safe, trusting, supportive environment where all barriers could be down and all possibilities explored. I have learnt so much about myself in the process of learning about others.
Audrey Thomas has definitely created a uniquely rewarding program which lives up to all that the ChickChat program brochure promises and more!  I have thoroughly enjoyed being the ChickChat journey of discovery and would highly recommend it to anyone ready to open their life to new possibilities and a greater sense of balance.  Many thanks Audrey – I wish all future ChickChatters an equally rewarding journey and experience! Enjoy!
Christina Coleiro, Senior Project Manager,  Facilities Management Unit, UniSA
Are you in?

We invite you to join us for our next ChickChat QuickStart Coaching Program, and start the year on a high! Once again, we have put together a jam-packed program over only six months - with the first day being our new QuickStart full day intensive.
Join us when we kick-off on Friday 2nd August 2013...you are going to love it!
  The format of the ChickChat QuickStart Program
Although we'll have a theme/topic of facilitated content each session, group coaching is different from a seminar or training workshop because it is action-oriented, success-focused and includes accountability.
We promise you a QuickStart for a reason! This 6 month program gets off to huge start with the first session being a full day coaching intensive, followed by 5 monthly 90min sessions. You will love the power and energy of this approach!

In each coaching session we will cover:

▪  Check-in with the group – open forum discussion focusing on wins and successes, what's working and what's not, report on individual action commitments etc
▪  Personal & professional development content – facilitated session covering a diverse yet comprehensive range of development topics including; personal leadership & taking 100% responsibility for your own results, confidence, overcoming fear, creating a success mindset, understanding values and beliefs, your vision, levels of thinking, creating goals for success, strategies for dealing with procrastination, stress / overwhelm, successful communication techniques
▪  Spotlight coaching with one or more participants
▪  Action commitments – what we each intend to commit to for the following month (it can be anything that will work for you in achieving your own personal goals)
▪  Wrap up and celebrate!
What's included & your investment options
Included in Premium Package

▪  6 month membership to the ChickChat Coaching Program - including a one day group coaching intensive to kick-off the program plus 5 monthly group coaching sessions to follow
▪  Fabulous learning resource materials, including workbooks, tips, checklists and inspirational quotes; all packaged beautifully in a funky compendium that I know you will refer to for years to come
▪  Exclusive access to the online ChickChat Coaching Program learning modules. You can access your own customised package at anytime to suit your lifestyle. This includes access to an exclusive ChickChat only forum so you can continue to connect with other ChickChatters anytime
▪  A delicious lunch, morning and afternoon teas and refreshments during your one day coaching intensive
(Total value $1800)

▪  Monthly individual accountability calls with Audrey (10-15mins)
(Value $360)
▪  Discount on attending ChickChat's special events & workshops, including the fabulous ChickChat Retreat (you won't want to miss the next one!)
(Value $500+)
▪  Getting Motivated ebook (downloadable)
(Value $59)
▪  5 Steps to a Success Mindset CD & Companion Workbook (printed & bound)

(Value $97)
Total value of the Premium Package $2,816
Also included in Premium Plus Package
▪  Two individual coaching sessions, working one-on-one with Audrey to overcome any roadblocks, delve deeper on specific issues, create personalised action plans and to and ensure you're staying on your committed path
(Value $695)
▪  Unlimited laser coaching by email and telephone over the 6 month program
(Value $590)
▪  ChickChat group coaching program, live audio recording of each session (complete CD set) available on completion of the program
(Value $675)
▪  The Power of Perception ebook & audio set (downloadable)
(Value $79)
Total value of the Premium Plus Package $4,855
 

Premium
Package
 Premium Plus
Package

Total value of your package

$2,816

$4,855

Your investment - Upfront payment

$1,397

$1,897

Your investment - 5 payment plan

$297 / payment

$397 / payment

Your total upfront saving

$1,419

$2,998
There is no better time to start!
By investing time in yourself now, you will reveal how you can let go of the unimportant things in your life, which add to the sense of overwhelm (and unhappiness) women today often experience.
100% Happiness Guarantee
 Like all things in life worth having, there is no guarantee this program will work for you. However, at Ajile Focus & ChickChat Coaching we deliver transformational coaching programs for individuals and groups and we are confident you'll love the ChickChat QuickStart Coaching Program.
We are proud to offer a 100% Happiness Guarantee if you attend and participate in the first day of the program, but aren't happy with the value you are receiving from your involvement, then you may choose to leave the program and we'll refund 100% of your money.
Most importantly, if something is concerning you please speak with Audrey immediately. Email us for more information on our guarantee.


How to join us
You can book and pay online right here on this page or by contacting audrey@chickchatcoaching.com.au or Audrey on 0422 242 790.
Further information
For further information on the ChickChat QuickStart Coaching Program, or other ChickChat Programs, please contact:
Audrey Thomas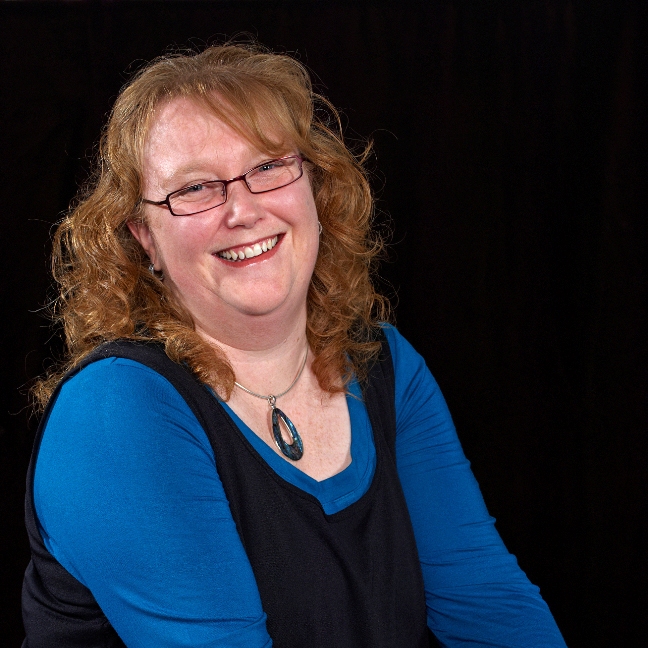 Director, ChickChat Coaching and Ajile Focus
t 0422 242 790
e info@chickchatcoaching.com.au

When & Where

Innovation House

Mawson Lakes, SA
Australia

Friday, 2 August 2013 at 9:30 am (ACST)
Add to my calendar
Organiser
Coaching | Training | Profiling
Remember when you thought anything was possible. It still is.
www.chickchatcoaching.com.au