Description
CHASS is delighted to present the next lecture in its series, this time in association with the Australasian Association of Philosophy (AAP) and The University of Sydney.
A Brief History of Liberty -- And its Lessons by Professor Philip Pettit
Liberty remained the paramount ideal through the ruptures of political thought that occurred in ancient Rome, medieval Italy, seventeenth-century England, and the great cent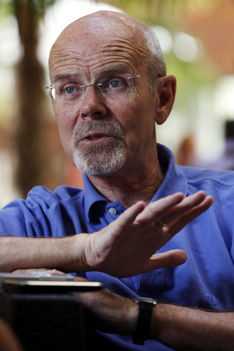 res of eighteenth-century upheaval: America and France. It emerged from that history as an ideal of personal independence, achieved under a shared rule of law. This concept of freedom celebrates the un-dominated man and woman, not just the individual let alone. It equates freedom with being able to look others in the eye, without fear or deference, thanks to political equality, legal status, social security and personal effort. Although it was lost to sight in the fog of later ideological conflict, eclipsed by struggles over social planning and economic rationalism, it is there still to reclaim and rework. It offers a beacon by which to orientate in thinking about the future of our society and our world.
About the speaker:
Philip Pettit is Laurance S. Rockefeller University Professor of Politics and Human Values at Princeton University and Distinguished Professor of Philosophy, Australian National University. He was a lecturer in University College, Dublin, a Research Fellow at Trinity Hall, Cambridge, and Professor of Philosophy at the University of Bradford, before moving in 1983 to the Research School of Social Sciences, Australian National University. He went to Princeton in 2002 but, beginning 2013, is now dividing his time between Princeton and the ANU. He is a fellow of the American Academy of Arts and Sciences, honorary member of the Royal Irish Academy and Corresponding Fellow of the British Academy; he has long been a fellow of the Australian academies in Humanities and Social Sciences. He works in moral and political theory and on background issues in the philosophy of mind and metaphysics. Among his recent books are 'The Economy of Esteem' (with Geoff Brennan OUP 2004), 'Made with Words' (PUP 2008), 'On the People's Terms' (CUP 2012) and 'Just Freedom' (Norton, 2014). 'Common Minds: Themes from the Philosophy of Philip Pettit', ed. G.Brennan, R.Goodin, F.Jackson and M.Smith, appeared in 2007 (OUP).
All are welcome to attend. However, seating is limited and registrations are essential.
RSVP by Monday, 7 July 2014.