'Chasing Coral' film screening and Q&A with Dr John 'Charlie' Veron
Description
The Great Barrier Reef takes centre stage in this Sundance winner that raises awareness of the dire fate of coral reefs by filming the phenomenon 'coral bleaching'.
Click here to check out the trailer!
Jeff Orlowski's Oscar-nominated Chasing Ice recorded the melting of Arctic ice sheets using time-lapse photography. In Chasing Coral, he goes under the water's surface, in an all-out attempt to shoot illusive yet pervasive coral bleaching. An ad man, a self-confessed coral nerd, technicians, and marine biologists join Orlowski in his dogged pursuit of the visual proof of global warming. The team heads to the Great Barrier Reef, which in many zones is a pale shadow of the colourful wonderland it once was. In the last three decades, 50-percent of the world's corals have been lost. It's not a gradual process, and in Orlowski's vital film, it's happening before our eyes, in our own backyard.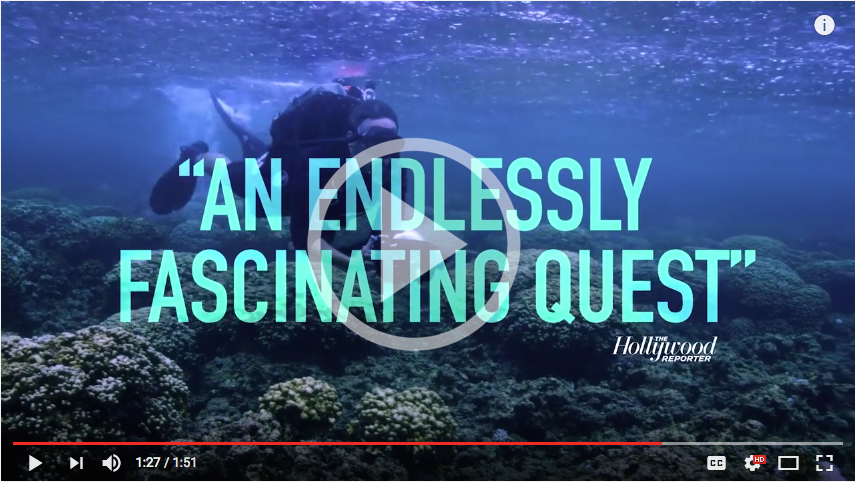 Director Jeff Orlowski has made a disturbing, and moving, film about how the world's coral reefs are being rapidly wiped out. – Owen Gleiberman, Variety
As things move toward the possibility of a catastrophic 'bleaching event' (where temperatures in a region rise high enough to stop all regenerative coral processes), it gives the team's efforts a race-against-the-clock urgency. You can feel the weight of every setback, bringing them closer to a scenario where getting this visual proof may take an extra year that they don't have. – Steve Greene, Indiewire
Q&A guests:
Dr John 'Charlie' Veron, world authority on coral (having discovered and described about 1/3 of coral species), He is an marine researcher, former chief scientist of the Australian Institute of Marine Science and author. Charlie appears in "Chasing Coral".
Tony Fontes, a Whitsundays-based dive tourism operator for over 30 years. Tony is also a Great Barrier Reef campaigner with the Australian Marine Conservation Society.

Dr David Wachenfeld, Director - Reef Recovery, Great Barrier Reef Marine Park Authority.