Description
It's the film the Australian government doesn't want you to see.
On the Opening Night of the films theatrical release, join the Refugee Action Collective (VIC) for this powerful fundraising event.
---
Chasing Asylum exposes the real impact of Australia's offshore detention policies and explores how 'The Lucky Country' became one where leaders choose detention over compassion and governments deprive the desperate of their basic human rights.
The film features never before seen footage from inside Australia's offshore detention camps, revealing the personal impact of sending those in search of a safe home to languish in limbo.
Chasing Asylum explores the mental, physical and fiscal consequences of Australia's decision to lock away families in unsanitary conditions away from media scrutiny, destroying their lives under the pretext of saving them.


MA15+ Strong Coarse Language.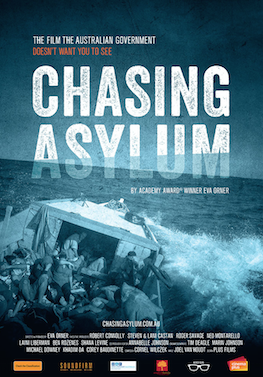 Organiser of CHASING ASYLUM Fundraiser by the Refugee Action Collective (VIC)