Charter Hall PropTech Accelerator - Melbourne Roadshow Event

Wednesday, 22 November 2017 from 6:00 pm to 8:00 pm (AEDT)
Event Details
From how we design our buildings, to the way we live and interact with the physical world, the rate of technological and societal change is speeding up.
By combining the agility of startups, and their ability to discover new business models, with the domain expertise, reach, and brand of established corporates, we hope to create a program which can accelerate 12 months of development into 3.
Charter Hall and Collective Campus are offering an end-to-end innovation program for PropTech entrepreneurs and startups, culminating in a 13-week Accelerator that will equip you with the funding, knowledge, tools and support to  give your idea the best chance of success.
Apply now at charterhallaccelerator.cc
Information session 
For those interested in finding out more about the program, come along to hear from some program mentors and representatives from Chater Hall. We'll also be having a discussion around emerging technologies and business models in the real estate sector.
Our panelists for the night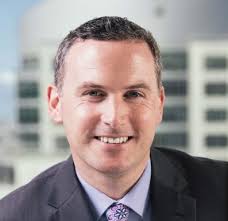 Aidan Coleman, CIO/CTO at Charter Hall
Chief protagonist behind the Charter Hall Accelerator, Aidan will share why Charter Hall is partnering with startups and what startups selected to participate in the program can expect insofar as support from Charter Hall is concerned. Aidan also heads up Charter Hall's EnterpRISE business transformation program and his role is to provide leadership and direction for all strategic & operational activities associated with supporting IT's contribution to the organisation's overarching business strategy.


Gabrielle McMillan, CEO of Equiem
EQUiEM offers a new generation approach to developing and enhancing signature buildings and precincts. Equiem's web based technology platform acts as a connector for a commercial precinct, changing the way tenants, retailers and building managers interact and offering real and measurable value to stakeholders. Equiem's platform has been recently implemented across the iconic Rialto precinct, enabling tenants, visitors, service providers and building owners the ability to connect, communicate and transact through a pervasive hyper-local digital community.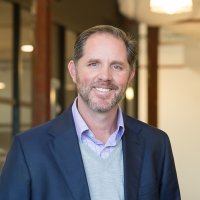 David Hodges, Managing Director of Loc8
Founded in Australia in 2011 with Melbourne headquarters and offices in Sydney, London and Miami, Loc8 is a field-service and asset management platform for businesses eager to improve customer service, automate process and reduce administration.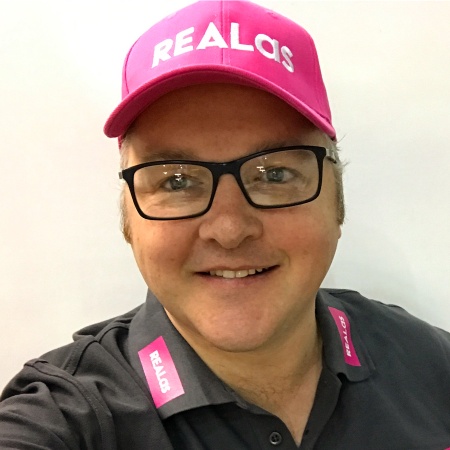 Josh Rowe, CEO of RealAS
REALas provides Australia's most accurate price predictions on properties listed for sale. This includes auctions and private sales. Nationally, on average RealAS has predicted within 5% of the sale price over the past 12 months. In 2016, ANZ acquired REALas and supports the company in the work they do - a great example of a corporate startup partnership at play. 

Your MC for the night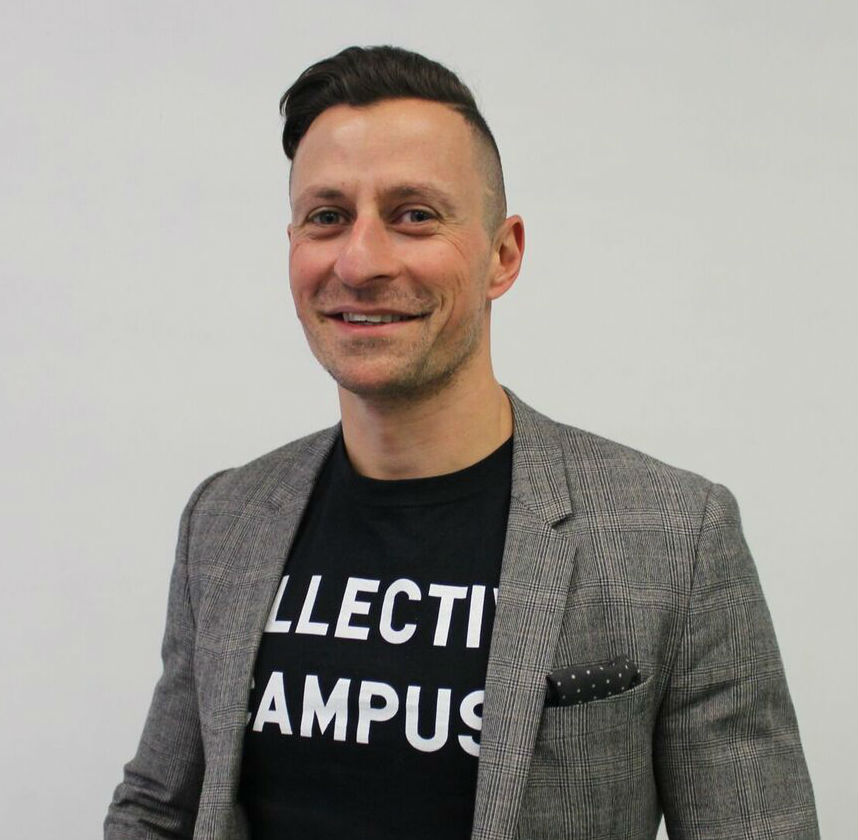 Steve Glaveski, CEO of Collective Campus

Steve Glaveski is an entrepreneur, keynote speaker, author and podcast host. He is the Co-Founder and CEO of Collective Campus, an innovation hub, school and consultancy that is powering the Charter Hall Accelerator, and t works with large organisations to help them adopt mindsets, methods and tools to successfully explore new business models in an era of rapid change.
Steve also hosts Future Squared, Australia's favourite podcast dedicated to corporate innovation and entrepreneurship. 
Running Sheet
6pm - Welcome drinks, nibbles and networking
6:30 to 7:30pm - Panel Discussion and Q&A
7:30 to 8:00pm - Networking drinks
About Charter Hall
Charter Hall Group has grown, since its launch in 1991, to become one of Australia's leading property groups, with a total managed property portfolio of $19.8 billion.
We own and manage 329 commercial properties around Australia, including office buildings, supermarket anchored retail centres, and a rapidly growing stable of industrial assets, on behalf of our institutional, wholesale and retail investors.
Our integrated business model, coupled with our highly skilled and motivated team across investment management, asset management, property management, and project delivery produces sustainable returns for our investors, and positive experiences for our tenants and the community.
As a Group, we listed on the Australian Securities Exchange (ASX) in 2005 under ASX Code: CHC. Charter Hall Group is a stapled security comprising a share in Charter Hall Limited (CHL), the operating business, and a unit in Charter Hall Property Trust (CHPT), which predominantly co-invests in the funds and partnerships the Group manages.
About Collective Campus
Collective Campus is an Asia-Pac innovation hub, school and consultancy that works with companies to help them adopt the mindsets, methods and tools required to explore new business models and innovate in an era of rapid disruption.
The company was founded in 2014, based on a firm belief that the world's greatest underused source of energy is not the sun, the wind or the waves... it's our organisations and their people.
CC has helped organisations such as MetLife Insurance, Sportsbet, King & Wood Mallesons, Mills Oakley, Telstra, Australian Unity, Singapore Pools, Ascendas Singbridge, ASIC, Maddocks, Clifford Chance, BNP Paribas and many others with their innovation initiatives, a key component of which is partnering with startups to explore disruptive innovation, often very difficult to do from behind the walls of a large organisation.
When & Where

Collective Campus
1/20 Queen Street
Melbourne, VIC 3000
Australia

Wednesday, 22 November 2017 from 6:00 pm to 8:00 pm (AEDT)
Add to my calendar
Organiser
Collective Campus, a corporate innovation accelerator that works with large organisations to help them adopt the mindsets, methods and tools required to survive these new realities.