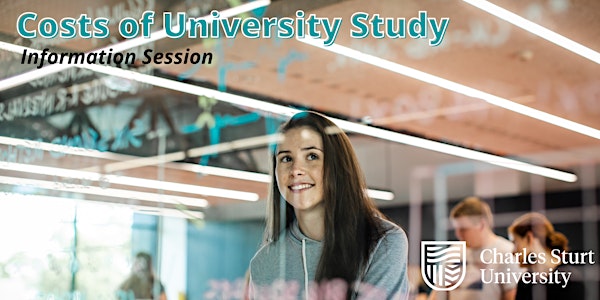 Charles Sturt - Costs of University Study Information Session
This session seeks to give a basic overview of the financial costs of studying at Charles Sturt University for new and returning students.
About this event
Starting your higher education journey can be confusing, especially when it comes to understanding the financial costs. Come along to learn more about:
• Course Fees & Structure
• Student Amenities Fees
• FEE-HELP, HECS-HELP & SA-HELP - What do you need to know?
• Basic Budgeting Considerations
We'll also have time to answer questions about the costs of study at Charles Sturt.
Duration: 30 minutes + 10 minutes Q&A