Description
Happiness, inner peace and self-fulfillment are possible for each of us. And here I am to invite you to get this chance to this inspiration screening to reveal a new experience to a better life.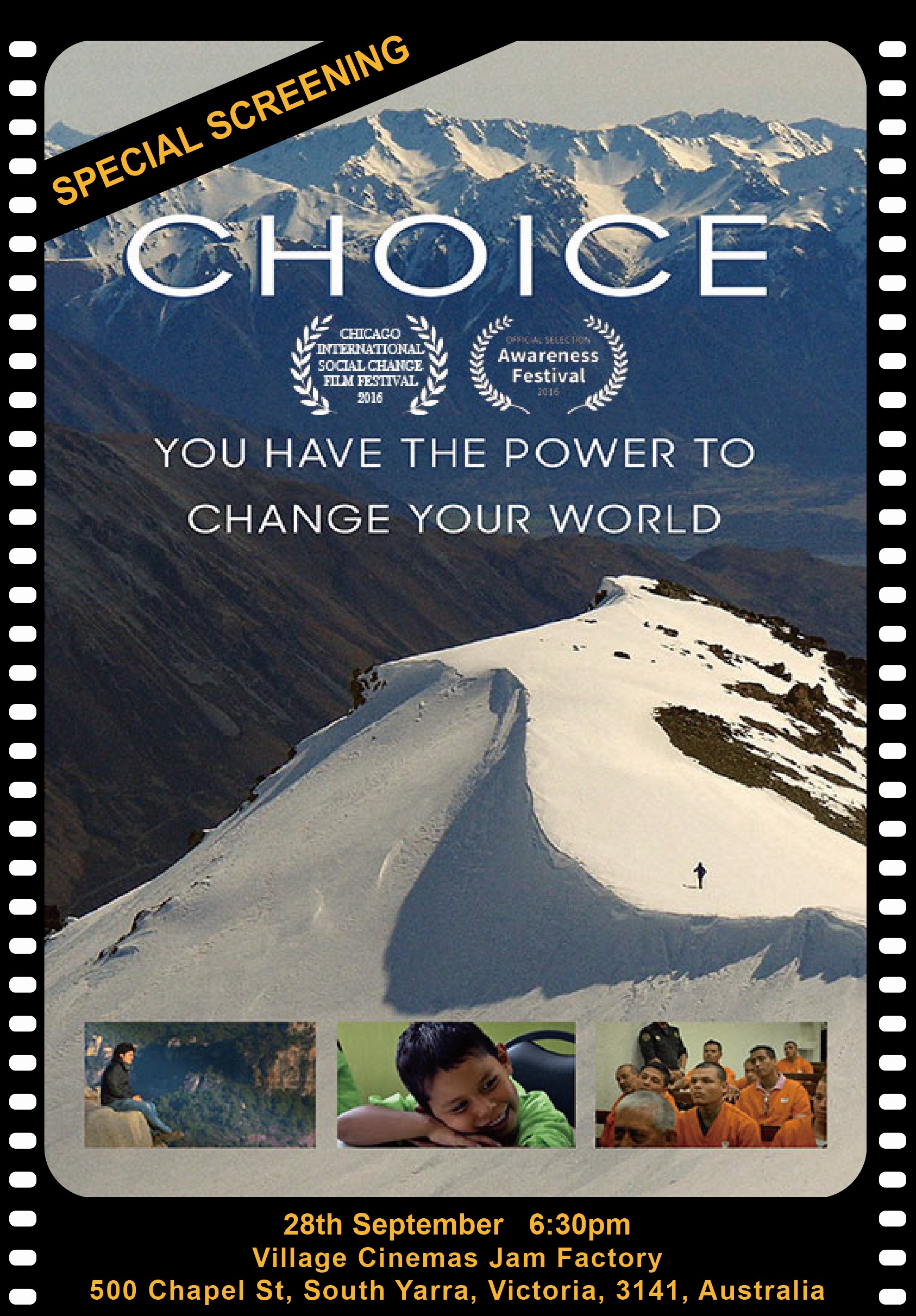 ---
A Mindful Choice
A path to peace, happiness and a better world…
Two modern day monks meet a diverse range of people making the choice for a better life through meditation.
Ballet dancers and writers, stressed business people, a cancer patient, foster children and maximum-security prisoners; their stories show that peace is possible- all that is required is for each of us to make a choice.
Stunning cinematography combined with the power of people sharing from a place of profound peace delivers a palpable and moving experience.
Come join us with your friends and beloved one, we need you participate to make this movie screening success
---
Your participation will become a good will to help the less fortunate to restore their faith in humanity. All the ticket revenue will become needed goods and deliver to two orphanages in Thailand, to kids whom been abandoned by parents due to financial difficulties, born HIV positive kids and kids with illness.