Event Information
Location
Creative Cubes Hawthorn
600 Glenferrie Rd REAR, Hawthorn VIC 3122
Hawthorn, VIC 3122
Australia
.Fundraising Insights for your school.
About this event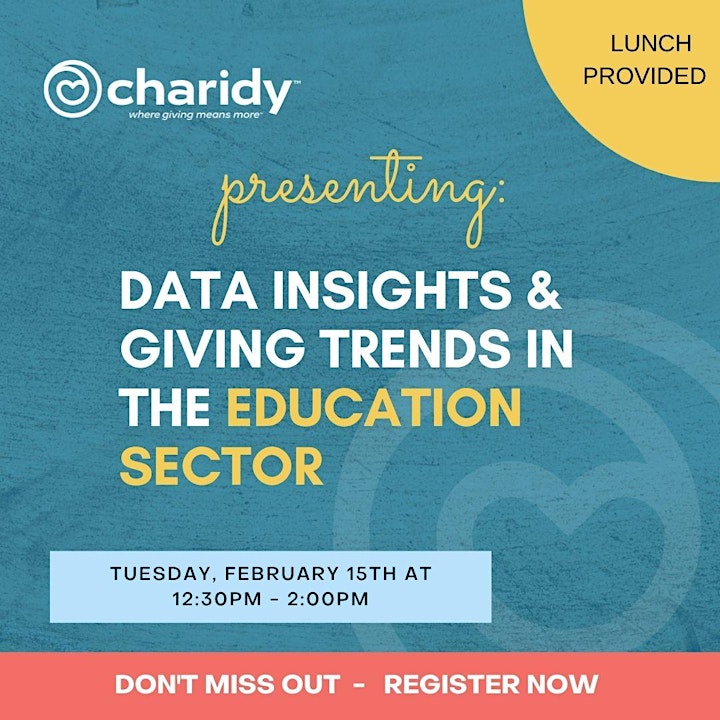 Charidy Australia has changed the Giving landscape in the education sector over the last 5 years. Working with Australia and NZ's leading independent schools we have gained valuable and unparalleled insight into giving trends to Boys, Girls and Co-ed school.
We are excited to share with you our research and insights. This workshop will give you the knowledge of giving trends and importantly, what matters to your donors, and where they like and how to give.
If you are looking to leverage data to get ahead and better understand your donors and the wider giving landscape, then this session is for you. The findings will help inform your decision making around fundraising not only for this year but for the foreseeable future.
Can't make it? Give us a call directly and we can be in touch to share this information and how Charidy can partner with your school.
(03) 5210 8010
info@charidy.com.au
Please note.
1. Photos will be taken for Charidy promotional purposes.
2. This is a Covid safe event, if you are unwell, we ask respectfully to please not attend
Date and time
Location
Creative Cubes Hawthorn
600 Glenferrie Rd REAR, Hawthorn VIC 3122
Hawthorn, VIC 3122
Australia