Description
COVID-19 UPDATE: Mitchell Shire Council has stopped some services and cancelled a number of upcoming events and activities as a result of the ongoing response to Coronavirus (COVID-19).

While registration is currently open for this event, we will upate this page should the event be cancelled or postponed.
If this event is postponed, those who have registered will be given preference in registering for the recheduled date.
For more information about Council services during this time please visit:
https://www.mitchellshire.vic.gov.au/services/fire-and-other-emergencies/coronavirus-covid19
---
Mitchell Shire Council are pleased to deliver a
FREE Workshop
to assist community organisations to manage relationships with volunteers, colleagues and staff for success.
Activities, content and learning outcomes to be covered in the presentation (as time allows) will include:
Understanding the "Organisational Zoo"

Which 'animal' are you?

24 character strengths

The benefits of diversity, dynamics and synergy

The danger of group think, status quo and character segregation

Results through relationships - connecting for success

Increasing success with effective goal setting

Motivation games and self-reflection activities
The Organizational Zoo book, free for registered attendees
Please ensure you receive a confirmation email after booking your attendance as only registered attendees will be able to receive the book.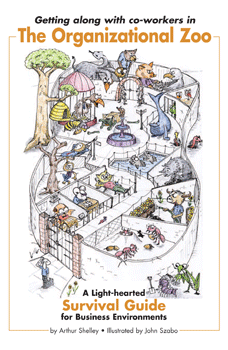 When
1:15pm to 4.30pm, Tuesday 19 May 2020. Light lunch will be provided.
Where
Council Chambers, 113 High Street, Broadford
Car parking available on High Street, Murchison Street and Gavan Street.
RSVP: By 11pm Sunday 17 May 2020*
Bookings are essential as limited spaces are available. Please book via Eventbrite as soon as possible to avoid missing out. *Due to limited space, registration will be limited to a maximum of three people per organisaton to ensure more community groups have the opportunity to participate.
If you are unable to attend after booking please ensure you advise our team via the contact details below to allow for others to attend. Participants who repeatedly book for Community Workshops and do not attend may be precluded from booking in the future. By proceeding with a booking you are agreeing to these terms.
Please call Community Development on 5734 6200 or email community.development@mitchellshire.vic.gov.au for more information or assistance with your booking.