Chapter VI Event - "The Amazing R(F)ace of Entrepreneurs" - 22nd April, 2015

Wednesday, April 22, 2015 from 6:00 PM to 9:00 PM (AEST)
Event Details
Question:
What do you get when you combine an adventurous Meetup Group with a Race to find clues ?
Answer:
The AMAZING R(F)ACE OF ENTREPRENEURS!
INTRODUCTION
Are you ready to test your navigation skills within the Docklands Precinct , as well as challenge your creative, intuitive, and map-reading skills ? 
Are you prepared to be part of a competitive race with your team, that will push you and your comrades outside of your comfort zone, and be simultaneously rewarded from the learning experience ?
Please join us for this amazing race, and be also part of an exciting night full of inspirational and dynamic activities at the Etihad Stadium at the Docklands.
PROGRAM OUTLINE
• The Amazing Race:
We will be splitting people up into small groups and handing each group a map.
This map will contain the exact locations of where to find a variety of hidden clues throughout the Docklands Precinct.
Once all the clues are collected from all the locations, each team will have to decipher the clue at the finish line.  
The first team to do this within a 45 minute time-frame WINS the overall competition and will be handed a prize !
That's not all folks !.....  
We will also be going on a guided tour of Etihad Stadium, taking us to the guts of the stadium, to the players room and ending up in the famous 'Media Centre' where we see Coaches get grilled by the Media after the game.
• Our Guest Speaker:
We are delighted to have Marina Paronetto join us during the event as our inspirational Guest Speaker. 
Marina is the Founder of PowerhouseHQ  an innovative organisation whose mission is to create conditions that nurture team learning, entrepreneurship and design thinking to solve complex problems and drive positive change. 
Marina also actively supports the Melbourne startup scene by organising events and activities that focus on learning by doing. As a Melbourne Startup Weekend organiser, Marina led the first Australian Startup Weekend Women and Startup Weekend Education Melbourne in 2014, growing our local startup ecosystem and generating more opportunities for entrepreneurs to be.
Marina is also co-Lead of Startup Victoria Female Founders Committee, designing in initiatives that support women entrepreneurs and students soon to choose their career path, such as Here to there a local project that is working with Code the Future to design a hackathon for teenage school girls. 
Marina also recently joined PwC Digital as Innovation Manager, working on projects that implement the startup thinking in large organisations. Marina is passionate about building better teams and truly believes it is the first step to making a positive impact inside organisations, in startups and anywhere else !
TICKET PRICE INCLUDES
• A chance to meet Marina Paronetto, and be inspired by her amazing story.  
• A fun and dynamic outdoor activity guaranteed to test your navigation skills.
• Finger Food.....just in case you get hungry...don't worry, we will also cater for vegetarians !
• A professional head-shot taken by Jesse from Prophotonow. These high resolution portraits can be used for LinkedIn or for any other purpose, and will be provided to you as a gift after the event.  
• A chance to win a few prizes during the night worth $$$$$.
IMPORTANT INSTRUCTIONS
Meeting Time:  6pm sharp. Official event will kick-off at 6.30pm, and wrap up at 9.00pm.  
Meeting Place: Upon completing your registration, you will receive exact details of our secret meeting place ……Hint: 'it will be somewhere in the Docklands !
What to Bring: Just bring yourselves, a bottle of water, comfortable shoes, an open mind, team spirit, and your winning attitude. 
Please Note:  Please let us know if you have a health / medical condition we should be aware of when you register. 
Past Events
To watch a video of past events, please click links below:
What our Members & Special Guests had to say: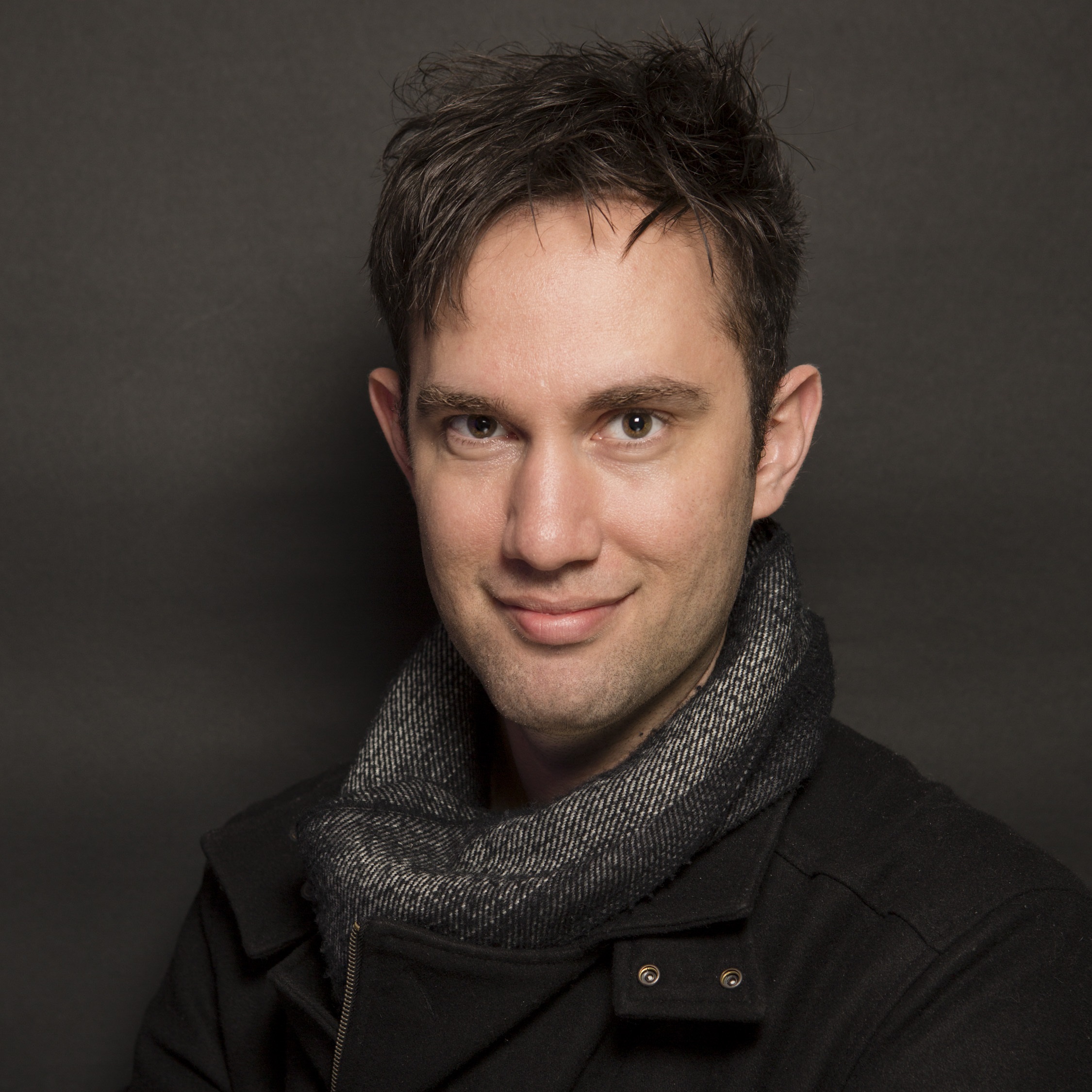 "

One of the best networking groups I've ever seen."  

(Michael Mc Nish)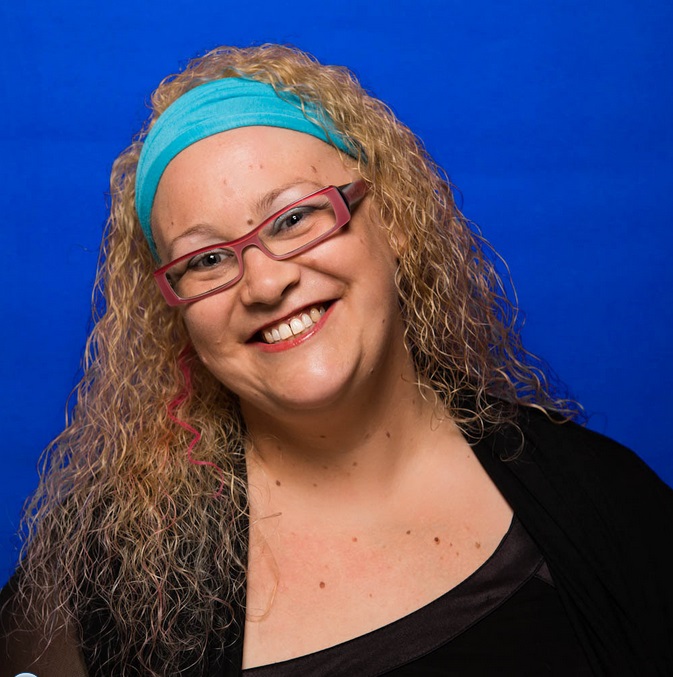 "Thanks for a sensational night, my friend Michelle and I had a blast!!! A well organised evening with a great group of people :-)" (Vanessa Wilde)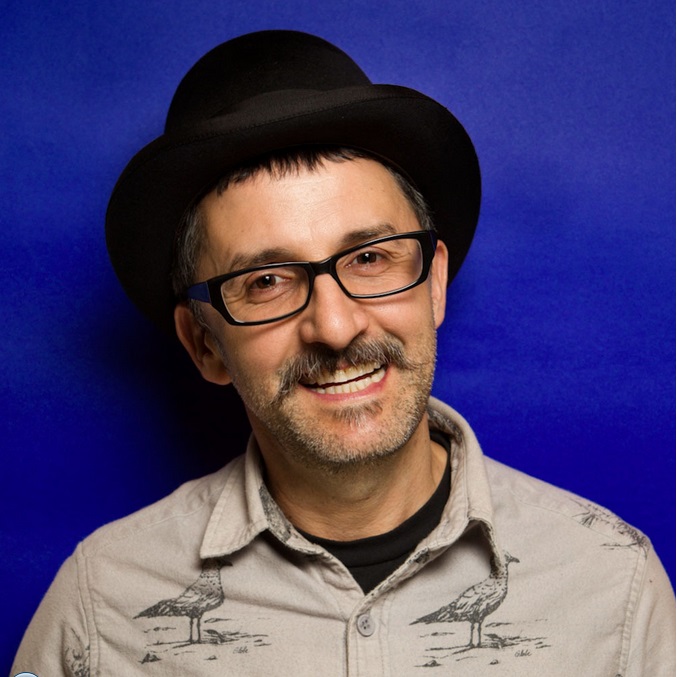 "It was my first Face of Entrepreneu­rs Meetup and it was a fantastic event! Very well organised, great people, a wonderful speaker in Martin Martinez, plenty of food, networking and of course fun!..." (Jamie Antonio)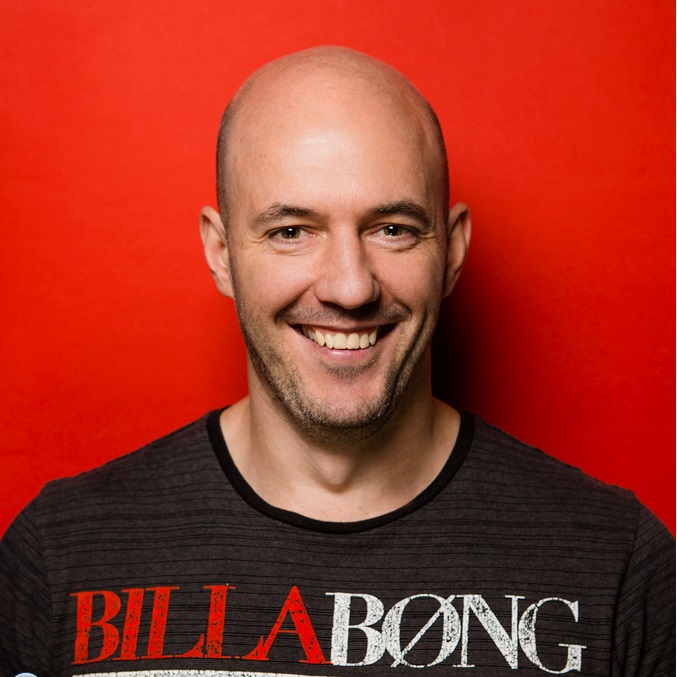 "

This is a valuable platform to network with like minded people

" (Darren Hall)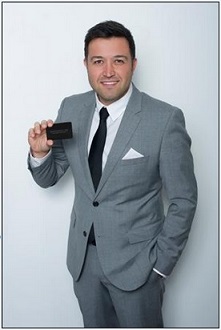 "The Face of Entrepreneurs is a great initiative for the community and we at Entrepreneur Card are proud to have partnered with such a fantastic group of people. Their approach of bringing like minded people together is unique and very valuable for anyone in their entrepreneurial journey regardless of where they are. Look forward to a long standing relationship with the team at TFE"(Martin Martinez)
Julie-Anne Black - TV Celebrity & International Speaker - Be Brilliant Now
"Federico is fabulous to work with. He's authentic, upbeat, knowledgeable and genuinely excited about what he is bringing into the world. The whole team at The Face of Entrepreneurs is brilliant. I had the pleasure of working closely with Federico, Ranil and Maya when I recently spoke at one of their events. From our initial discussions, the filming of the radio show right through to the actual event, it was effortless and very well organised. The Face of Entrepreneurs pillars 'Connect, Inspire, Escape' and 'Combining Entrepreneurship With Adventure' was the perfect match for my brand Be Brilliant Now. I highly recommend getting involved with Federico, Ranil and Maya any chance you can! "
--------------------------------------------------------
Monica Kade  - Writer, Presenter, & Editor of 'Aspire' Magazine
"It was such a pleasure to speak on

 'The Face of Entrepreneurs' Radio Show

 - both Federico and Stuart Harris were so easy to work with, the evening flowed and it was all round and effortless process - plus FUN! To me out of all the endeavours I participate in, they must always incorporate this element and Federico has done a great job in creating this outlet for budding entrepreneurs to listen, learn and support them in unleashing their creativity." 
--------------------------------------------------------
Participation:
You will need to be an 'Official Member' to join our group and participate in our activities.  Please check your membership status in your meetup.com profile.
If you are not an official member, simply complete the 4-5 questions provided to you, and our TFE team will confirm your status within 24-48 hours.
Looking forward to meeting other 'Faces of Entrepreneurs'.
Regards,
The 'TFE Founders'
(Federico, Ranil, & Maja)
------------------------------------------------------------------------------------------------------------
Terms & Conditions:
All ticket prices include 10.0% GST.
Payment made via this Eventbrite registration system is non-refundable, except for when a cancellation, or change of event date, occurs on our behalf. The refunded amount will be processed within 3-5 working days of cancellation being issued by us. 
The representatives of TFE respects your privacy and strictly controls the use of personal information.  Confidential information you provide us on the Eventbrite system, or during the event, will be used solely for the provision of our services / programs to you. 
When & Where

Meeting place will be provided to you upon your confirmed registration....(Hint: it will be somewhere within the Docklands Precinct')
You will discover the exact venue location on the night of the event !
Docklands, Victoria 3008
Australia

Wednesday, April 22, 2015 from 6:00 PM to 9:00 PM (AEST)
Add to my calendar
Organizer
Intro:
'The Face of Entrepreneurs' (TFE) is not just another networking event aiming to bring people together and to share a drink ! It's more than this. 
TFE's legacy and mission is about:
• 'connecting' with like minded people; 
• 'inspiring' others to achieve greater things in life and in business; and 
• 'escaping' from the daily grind of work life. 
 The TFE program infuses the adrenalin of 'adventure' with the reward of 'entrepreneurship' in the one go.
If you are an entrepreneur or socially conscious entrepreneur wanting to contribute something positive towards the community; an enterprising individual or business owner aspiring to achieve greater heights of success; or simply a person seeking more fulfillment in life, then TFE is the ultimate destination and growth experience.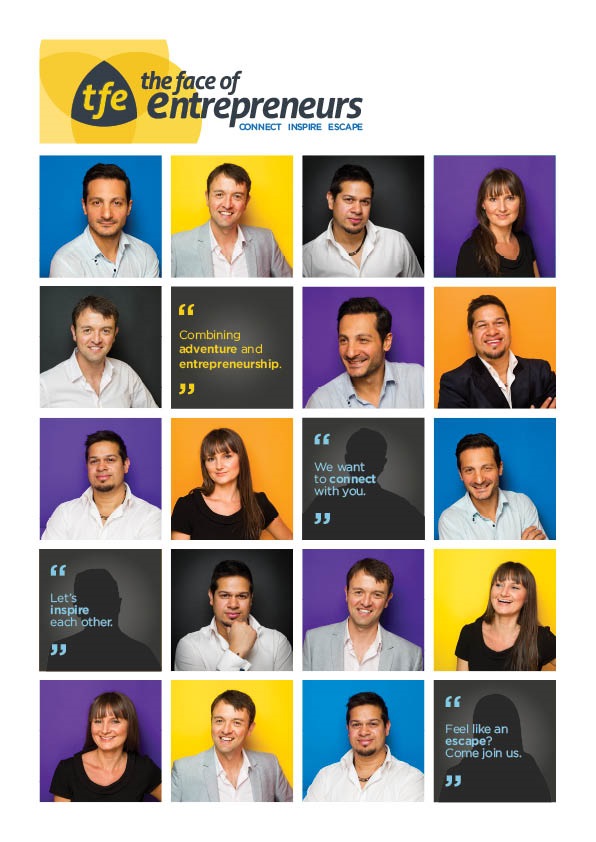 Program Outline:
The TFE Growth Program is like no other curriculum, as it will attract a specific calibre of people who are genuinely passionate, talented, and skilled with what they do in life or with their profession.
Founded by four well regarded entrepreneurs, Federico Re (Creative Entrepreneur), Jesse Spezza (Beckon Media), Ranil Rajapaksha (Raedium), and Maja Wolnik (Maja Creative).  They will share their life experiences in business and entrepreneurship spanning nearly two decades.

You will be inspired by their stories of success and failure; you will benefit from the connections they share in the business community; and you will love the activities they have planned for you !
Equally, your experiences in life and in business will be of inspiration to others, and by connecting with other like-minded people, you will benefit from their energy, drive, passion, and zest for life. 
The amazing and unique experiences shared by all members of TFE will be the core focus and driver of the program.  
Activities:
You will have the unique opportunity to escape the daily grind of life, and experience a variety of casual and formal activities within the Melbourne fringe, to help refuel your cells and re-energise yourself for another day ahead. 
You might experience a casual walk through the streets of Melbourne taking photos with your camera; a fun and challenging indoor activity like building the tallest spaghetti structure in under 20 minutes; a challenging outdoor adventure like a treasure hunt where your navigation skills and memory is put to the test; and other activities that will unite you and your fellow club members together. 
And of course, you will have the chance to unwind with a well-deserved drink at the end of that activity !
Our Legacy:
In a nutshell, TFE's ethos is about connecting, inspiring, and escaping. These objectives are the three core pillars of our program.
There is nothing more rewarding than connecting with like minded people, feeling challenged as a team, and learning from those experiences; and then individually reaping the rewards from the hard work you've put in !
TFE's ethos is similar to that of Richard Branson – 
"As an entrepreneur and as an adventurer you are trying to achieve things and make things better in other people's lives, trying to overcome challenges".
In other words, there is nothing more powerful and rewarding than combining 'adventure' and 'entrepreneurship' simultaneously.  If you're prepared to put yourself through intensive learning or training, why not have fun along the way !
Our core aim is to help you make decisions in life and in your business more effectively, by learning from the experiences of the TFE growth program; learn the secrets to entrepreneurial success by interacting with other successful people; and to feel rewarded and fulfilled from the experiences you undertake at TFE.
You will learn from others; you will openly share your life experiences with other people to create a positive impact on their lives; and you will be willing to occasionally step outside of your comfort zone.
Come along and experience the ultimate growth and personal development program in Melbourne !
Membership Eligibility:
Eligibility to join this group will be subject to a screening and evaluation process by the organizer's to ensure we have the perfect fit and candidate for the group.
Our goal is to ensure the candidates that join TFE, are genuinely able and willing to contribute something positive to the group, and fully support and embrace our legacy and mission.
To become an 'Official Member', the following steps will need to occur: 
Step 1: Apply to be an 'Official Member' of TFE, and answer 4-5 simple questions, to help us know a little more about yourself, and why you are interested in joining our group;
Step 2:  Your answers will be reviewed by the Co-founders of TFE within 1-3 working days, and if you are successful, you will be invited into the group, and notified of forthcoming events and news.
Forthcoming Events:
Just in case you missed out on our Inaugural Event in late May, come along to our next event scheduled in July - "Chapter II Event - No Wall too Tall"
Live Online Radio Show:
Discover what exactly inspired the founders to establish the TFE program, by tuning in to the TFE live ONLINE RADIO SHOW on Google Hangout.
Live RADIO Interview - 4th June, 2014
Need more Information ?
Please click here.
Regards,
The Co-founders of 'The Face of Entrepreneurs'.