Join me to learn and practice mantras from different traditions as a meditative and joyful practice of inner discovery.
About this event
Mantra is a Sanskrit word meaning to transport or free the mind and it is a tool for raising our consciousness, healing and evolving. Mantras will be sung and chanted in a range of styles drawing from Tibetan, Sanskrit, Kundalini and other mantras.
Suitable for beginners and also those with some experience.
*Bring along your own yoga mat, water bottle, pillow and blanket.
**Please arrive 10 minutes before event starts
Sally is a fully qualified Sound Healing Practitioner and an associate teacher with the Sound Healing Academy (UK). She is qualified as a Biofield Tuning Practitioner and has completed Master Gong Practitioner Training. She is a Kundalini Yoga and Nāda Yoga Teacher.
For enquiries contact Sally on 0413 043 579 or on info@soundhealingjourneys.com.au
* Please do not contact the venue directly about this event.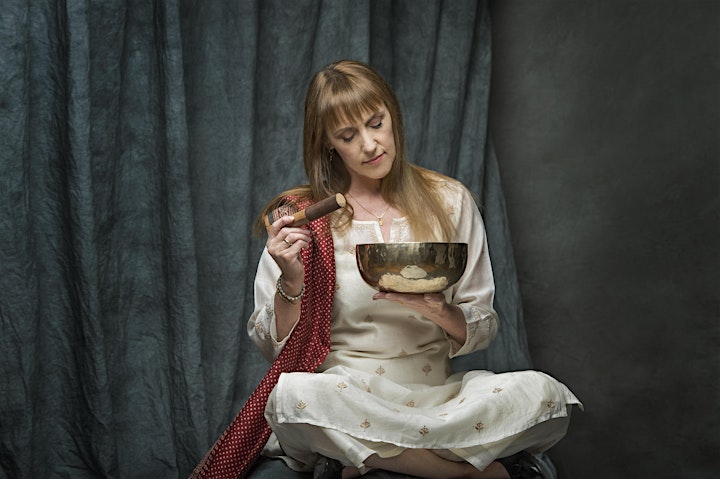 Organiser of Chanting and Mantra 7:30pm

Sound Healing Journeys
My purpose is to work with sound frequencies to induce a deep state of relaxation which is the optimal state in which healing can occur. Pure, clear sound waves which are emitted from the therapeutic sound tools work through the idea of sympathetic resonance travelling to where they are most needed, gently supporting the body in recognizing and correcting its own vibrational imbalances.
Sounds created can effect change on every level of being – physical, mental, emotional, and spiritual. It's an amazing and powerful process.
Sally Hutchison is the founder of Sound Healing Journeys and works with one-to-one clients and groups and runs workshops and retreats.
Sally draws on her background in music, education, life coaching, kundalini yoga and meditation.  Sally is a fully accredited Biofield Tuning Therapist and has a Diploma in Sound Healing from the Sound Healing Academy in the UK.