Change + Maker Summit: Social Enterprise, Startups and Global Change
Event Information
Location
The University of Sydney
Peter Nicol Russell Building, Theatre 2
Camperdown, NSW 2006
Refund Policy
Refunds up to 7 days before event
Description
The Change + Maker Summit is an inspiring one-day forum for budding and existing social entrepreneurs, startup developers, global change makers, designers, international development professionals and students sharing how to design great businesses for positive impact. This year's theme is: Social Enterprise, Startups and Global Change.
With a line-up of international speakers, world-class social entrepreneurs and inspiring impact designers - this event is an engaging day of workshops, discussions and big ideas.
Learn from the successes and failures of existing social enterprises across the Asia Pacific region, from distributing solar lights in slum communities in India to re-invigorating the lost art of sustainable paper making in Vietnam; from innovative education programs in Australia to fair trade livelihoods projects for marginalised women in Nepal.
Event location is the University of Sydney's Peter Nicol Russell Building, Theatre 2
Campus map here: https://cce.sydney.edu.au/site/361 or use the coordiantes 8N on http://www.nssa.com.au/17asrc/resources/University-of-Sydney-campus-map.pdf
This program is coordinated by Laika Academy.
*****
Themes and Interest Areas:
> Social Enterprise and Social Entrepreneurship
> High Growth Startups
> Innovative Design for Social Impact
> Sustainability and Business
> Participatory Development Innovation
> Humanitarian Design and Engineering
> Sustainable Development Goals (SDGs)
> Education for Social Change
> Fair Trade and Livelihood Development
*****
Program: Saturday, 7th October 2017
Peter Nichol Russel Building, Theatre 2, UniSyd
0830 - 0900 -- Registration
0900 - 0930 -- Welcome to Country / Summit Opening
0930 - 1015 -- Opening Keynote + Lightening Talks
1015 - 1115 -- Mix and Mingle - Morning Tea
1115 - 1245 -- Parallel Sessions 1
1245 - 1400 -- Lunch
1400 - 1515 -- Parallel Sessions 2
1515 - 1545 -- Afternoon Tea
1545 - 1700 -- Parallel Workshops 3
1700 - 1745 -- Closing Keynote and Remarks
1800 - onwards -- Post-Summit Drinks @ Cornerstone Bar & Food, 245 Wilson Street (cnr Codrington St), Eveleigh - at Carriageworks

Keynote Speakers
Amar Reddy, Pollinate Energy, India
Pollinate Energy aims to improve the lives of India's urban poor by giving them access to affordable products. With a focus on sustainable solutions, such as solar lights and improved cookstoves, people are able to reduce indoor smoke, have better quality light, use less fuel and save money.
Rob Caslick, Two Good Co, Australia
Rob is the of Two Good Co, a buy-one-give-one food business that sells soups and salads to corporate companies and gives one to a Domestic Violence shelter or soup kitchen.
Nripal Adhikary, Abari, Nepal
Abari is a research, design and construction firm committed to sustainable building practices that marry traditional materials like adobe, bamboos, stones and reed with contemporary design.
Nhung Hong, Zo Project, Vietnam
Zo Project is restoring the lost craft of sustainable, handmade 'Do' paper making through the empowerment of rural communities and livelihood development in Vietnam.
*****
Parallel Session 1
1a - Provocative Design Leadership using Liberating Structures (Speaker: Kelsey Lotus Wong, DSIL Global) - This workshop will focus on a series of hands-on activities to ensure teams working in any sector have the tools to amplify creativity and open communication for projects and/or product development. Participants will begin by exploring "Liberating Structures", a suite of creative tools and techniques and apply these tools through work in small teams. Get ready to get moving! Kelsey bring a wealth of experience all the way from San Fransisco as an experienced designer, community orchestrator and culture consultant. Kelsey has worked for six years in partnership with social entrepreneurs and innovative teams to bring their wildest visions to life.
1b - The Internal Journey of Entrepreneurship (Speakers: Linh Phạm and Ellie Nguyễn, Knowmads, Vietnam) - This interactive session invites participants to explore the 'Knowmadic Journey', turning inward to understand their own values, talents and purpose that can be harnessed for creating positive impact. Utilising processes from a world-class creative business and leadership school in Hanoi, this session discusses common stages of an entrepreneur's evolution, first starting from an awareness of their own values and how these can be applied to entrepreneurship. This workshop is ideal for personal leadership development and those seeking to make a positive difference in the world, starting from themselves.
1c - Handmade Change: Empowering Communities through Fair-trade Livelihoods (Speaker: Anita Kerr Nepali, Seven Women, Nepal / Melanie Lazelle, Heron's Catch) - In this session, participants will learn from expeirenced speakers in the fair-trade industry who will share their knowledge about working with marginalised communities to create sustainable, fair-trade livelihoods - including the ins, outs, ups and downs! Anita joins the summit from Nepal where she is the President of Seven Women, a fair trade organisation that sells handmade craft products made by disabled women. The organisation also provides literacy training and other skills development using the profits it generates from product sales. Since 2006, the company grew from 7 women in a tin shed and has now changed the lives of over 5,000 women and their communities. Melanie is the CEO and Founder of Heron's Catch, a fair trade fashion enterprise that aims to link local artisans and makers with ethical customers through an online marketplace. Her products include sustainably made scarves made from natural fibers.
Parallel Session 2
2a - Big Dreams, First Steps: From Passion & Vision to Reality (Speakers: Nhung Hong, Zo Project, Vietnam) - We all have big dreams for the future but where do you start? Sometimes your vision can be overwhelming and its often difficult to know the first steps to take. This was a question Nhung asked of herself when embarking on her enormous mission to revitalise and conserve traditional cultural practices in Vietnam by bring their wisdom to the modern world. In this session, Nhung shares her personal story about launching Zo Project and the internal journey she took to take the first steps in making her passionate dreams of creating a sustainable living community a reality, starting with the lost art of sustainable, handmade paper making. This session is highly interactive and reflective, with participants getting a taste of traditional Vietnamese culture.

2b - Financing your Vision: How to Run a Killer Crowdfunding Campaign (Tom Dawkins, StartSomeGood, Australia) - Tom Dawkins is a serial social entrepreneur and the Australian co-founder of StartSomeGood, a crowdfunding platform exclusively for social change initiatives. He previously founded award-winning Australia non-profit Vibewire, opened Australia's first co-working space and was the first Social Media Director at Ashoka. He has worked with numerous non-profits, associations and government entities to help them tell their stories and build community. In this workshop, Tom will discuss his unique 'tipping point' model and how it has helped 1000 ventures raise over $11 million with a success rate far above the industry average.
Parallel Session 3
3a - The Sustainable Edge: Designing Products for Social Change (Speaker: Pranathi & Nripal Adhikary, Abari, Nepal / Amar Reddy Pollinate Energy, India) - During this hands-on design session, participants will learn how to create sustainable products that use existing technology in an innovative way to improve people's lives. Abari is a Nepalese research, design and construction firm committed to sustainable building practices that marry traditional materials like adobe, bamboos, stones and reed with contemporary energy efficent design. Their projects include earthquake resistant housing, schools buildings and appropriate technology for improving village life. Pollinate Energy is a social enterprise based in India that distributes solar lights and other life-enhancing products to slums communitites across the country. What started as a pilot project selling 100 solar lights, Pollinate has now sold over 23,000 products reaching over 100,000 people.
3b - Enterprising Education: A new vision for transformative learning journeys (Panel Discussion: Vibha Joshi, Parallel Voyages, India / Chinmay Vadnere, Parallel Voyages, India / Ha Ngugen, KHAC, Vietnam / Curated by Julian O'Shea, Laika Academy) - Whilst learning about social change and entrepreneurship in books is a great start, real change happens when you step out into the world and make it happen. Many successful social entrepreneurs in the world today often found their calling after being confronted with an issue first hand, whether it be visiting marginalised women overseas or witnessing homelessness in their own community. In this session, participants will explore the power of innovative education programs that break people out of the lecture theatre and push them into the world, thus motivating action for positive change. In doing so, the panel will share their vision for a new kind of education based on experiential journeys and offer their tips and tools for designing memorable and inspiring programs that combine education, adventure and social change. There will also be a Q&A session for the panel.
PLEASE NOTE: Speakers, schedule and content are subject to change
*****
Who Should Attend:
> Social Entrepreneurs (existing and budding)
> Designers
> International Development Practitioners
> Fair Trade Professionals
> Livelihood Development Practitioners
> Educators
> Engineers
> Architects
> Innovators
> Makers
> Creative Professionals
> Students
> Community Development Workers
> You!
*****
What's Included:
A full day of ideas, global speakers, collaborative discussions and more. Also - amazing catering (morning tea, lunch and afternoon tea). Plus great connections and networking with global leaders in the industry as well as right here from Sydney.
*****
What to bring:
> Casual dress code - the venue can get a little cold so please bring warm clothes
> Notebook and pens
> Water bottle
> Your awesome self!
******
Tickets:
We have designed this event for inclusion and to do this we have a Pay As You Can pricing model.
Suggested prices are as follows:
• Student / Unwaged: $10 - $100
• Individual / Sole Trader: $50 - $250
• NGO or Social Enterprise: $100 - $300
• Small Business or University: $200 - $500
• Medium Business or Corporate: $400 - $1000
• Government or International Business: $850 - $1500
• Major Supporter: $1000+
Note that these are just suggested amounts, and we don't want cost to be barrier for anyone attending.
If you would like to pay an amount not listed - just use the Additional Amount / Donation button to make the difference. For example, to pay $125, please select one ticket at $100 and then put in $25 in the Additional Amount box. For any questions or alternate ticket buying options - such as receiving an invoice - get in contact.
If you purchase a ticket and can't make it for any reason, please let us know and we'd be happy to pass your ticket on to another attendee so you can receive a full refund.
*****
FAQs
I have special dietary requirements - can that be catered for? - Sure can. We will have vegetarian, vegan and gluten-free options available. If you have other special dietary needs - please get in contact with us below.
I'm on the fence about coming - should I do it? - Yes. Everyone coming will be super lovely and we will make sure you have a great day.
I'm not sure I can afford a ticket in the suggested price range - can I still come? - Yes. We are serious about inclusitivity - so per our policy Pay As You Can. The minimum price through Eventbrite is just $10. If this is a barrier - please get in contact and we will help make it happen.
Can I pay more than the suggested price? - Yes. And big thanks for your support of this great initiative.
One of the speakers look amazing and work aligns with my own, can I arrange a one-on-one meeting with them while they are in Australia? - They are amazing. We would love to help you do that - just get in contact and we will make it happen either on the day, or in the days on either side.
How can I convince my boss to let me attend? - Let her know that this is a professional and continuing professional development event that's got a high calibre line up of global speakers, lots of opportunity to network and meet sector leaders, and ideas and strategies at the cutting edge. Also, volunteer to take great notes and share the outcomes with your team on return.
I'm travelling to Sydney for this event, where should I stay? - This event is super central with lots of accommodation close to the university, so you have a lot of options. Check out the standard hotel booking sites, hostel options or AirBnB. Plenty of choices!
So should I book my ticket now? - Yep. They are limited and we expect them to go fast, so click on the Tickets button and make it happen.
I'm with the media and am interested in attending or arranging an interview with one of the speakers, what's the best way to do this? - Cool. Get in contact (details below) and we would love to host you with a Media Pass and line up an interview.
I have another question that's not on here - what do I do? - Drop us a line - our contact information is below.
*****
Contact Us
For more information about the program, attending or getting involved. Get in contact:
Julian O'Shea (Summit Coordinator - Australia): julian@laikaacademy.com / 0400 260 565
Brittany Laidlaw (Summit Coordinator - Australia): brittany_laidlaw@hotmail.com / 0403 049 734
******
Photo Gallery from our Last Summit: Innovate It, Create It, Make it - Global Design & Development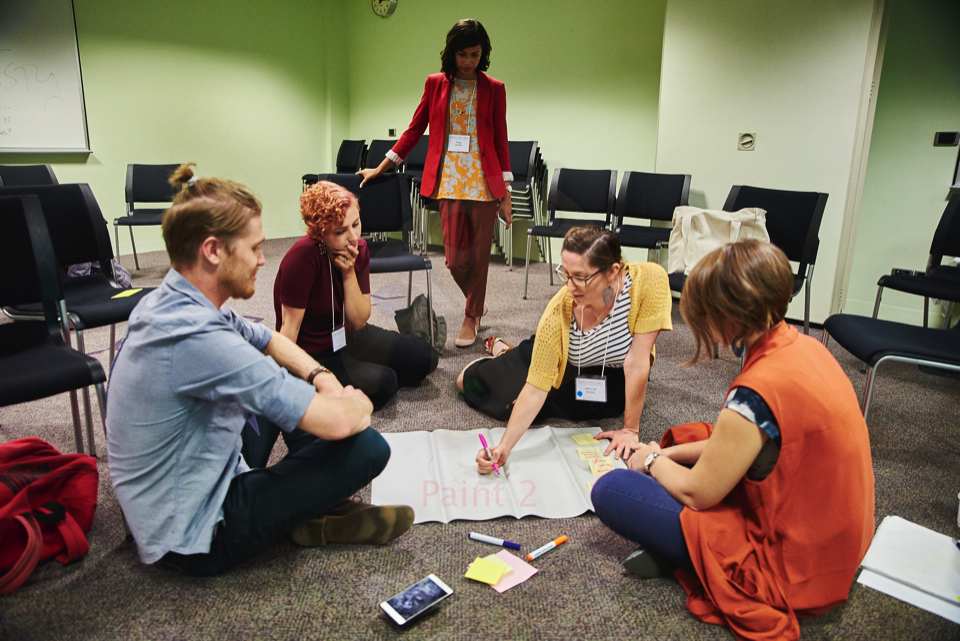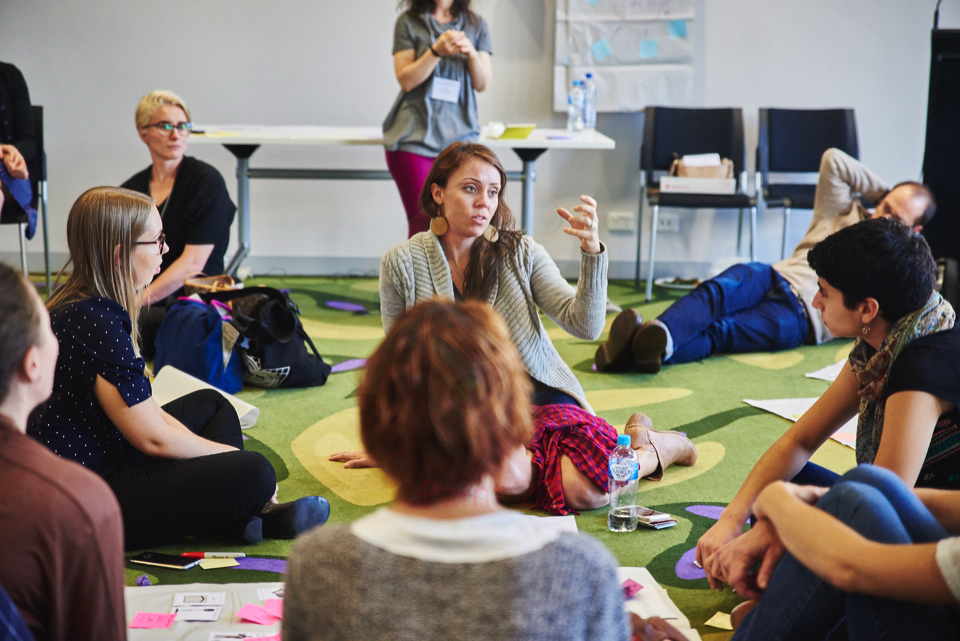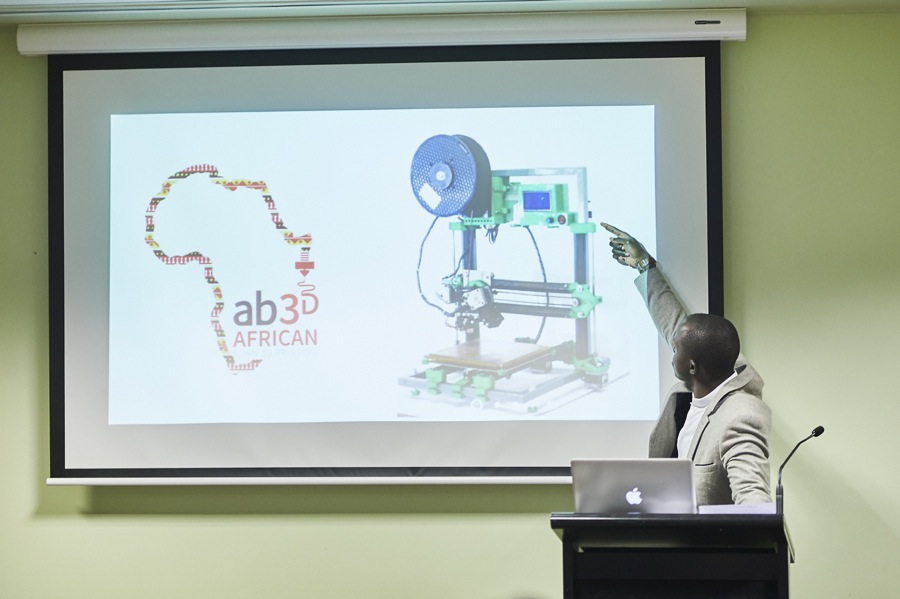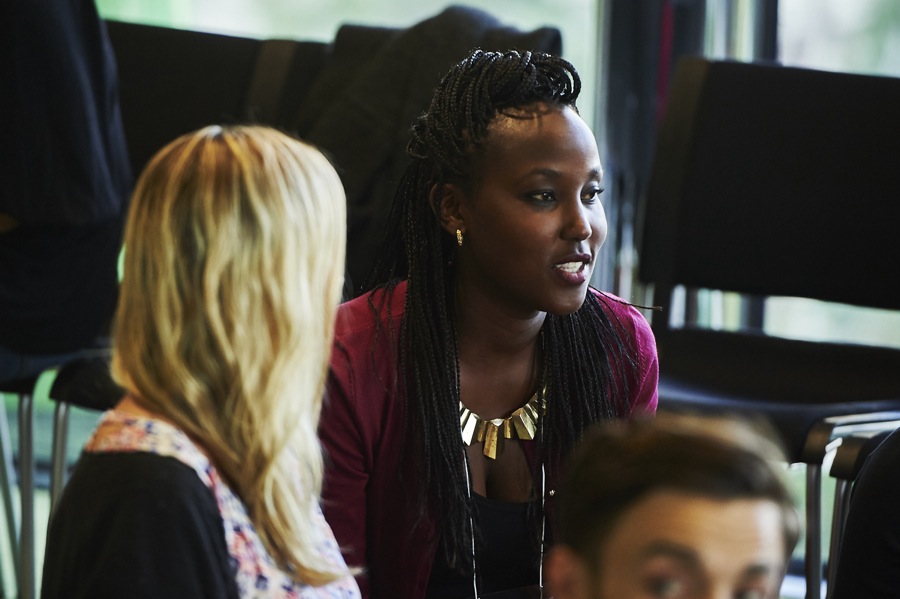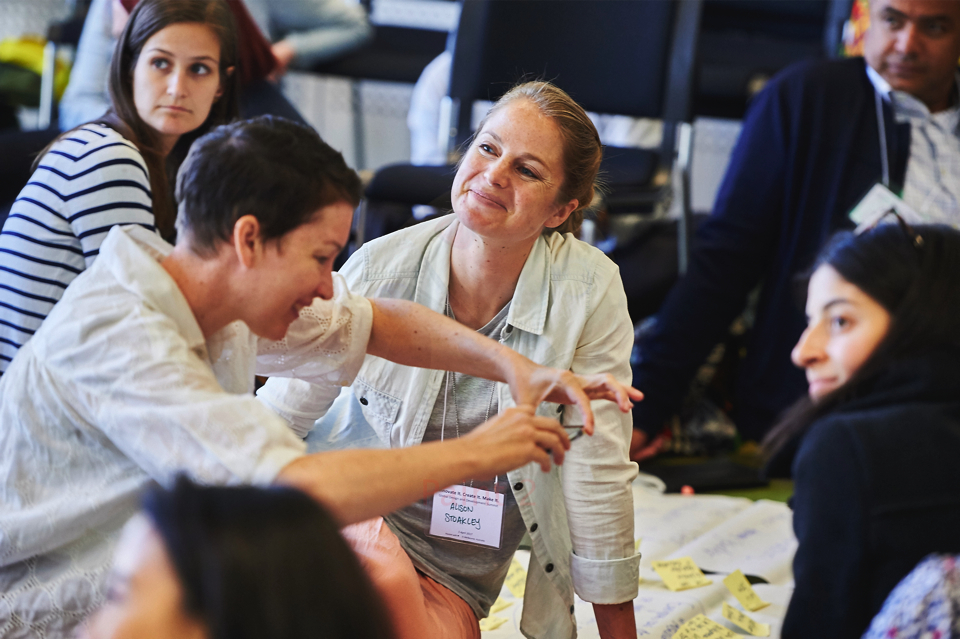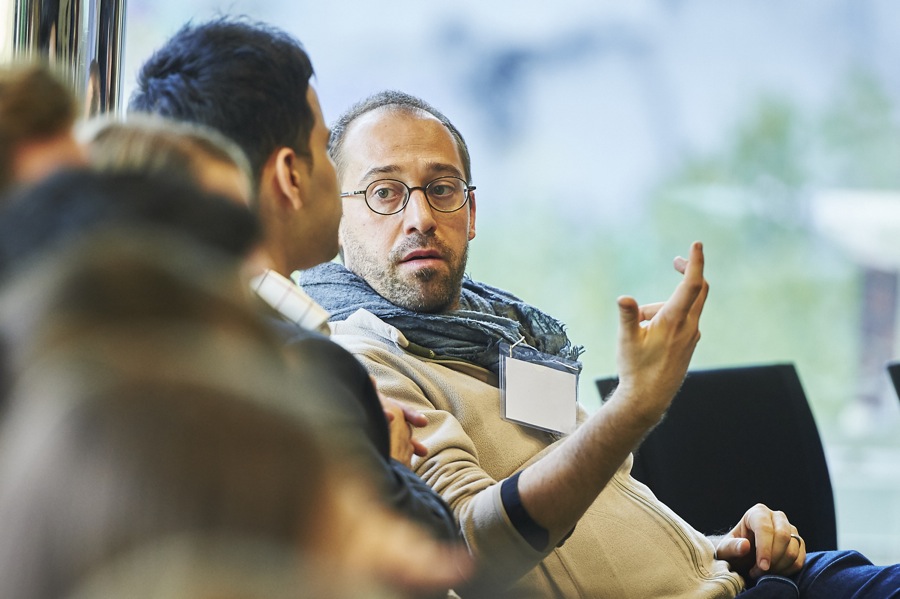 Nripal Adhikary

Abari, Nepal

Founder/Director

Rob Caslick

Two Good Co.

Co-Founder

Tom Dawkins

StartSomeGood

CEO & Co-Founder

Vibha Joshi

Parallel Voyages, India

Founder & Chief Design Officer

Anita B K

Seven Women

President of Seven Women Nepal

Melanie Lazelle

Heron's Catch

Founder/Director

Ha Nguyen

KHAC Social Enterprise, Vietnam

Co-Founder

Ellie Nguyễn

Knowmads, Vietnam

Facilitator

Julian O'Shea

Laika Academy

Founder/Director

Linh Phạm

Knowmads, Vietnam

Facilitator

Pranathi

Abari, Nepal

Lead Architect

Amar Reddy

Pollinate Energy, India

Finance & Growth Manager

Hong Nhung Tran

Zo Project, Vietnam

Founder/Director

Chinmay Vadnere

Parallel Voyages

Logistics & Program Manager

Kelsey Lotus Wong

DSIL Global

Principal Consultant
Date and Time
Location
The University of Sydney
Peter Nicol Russell Building, Theatre 2
Camperdown, NSW 2006
Refund Policy
Refunds up to 7 days before event