Description
Change is like a wave that can sweep through an organisation causing catastrophic effects if teams are unprepared. This is why we work with organisations, to build internal change capabilities, so that teams can ride the wave with confidence and create a ripple effect that exceeds project expectations.
Who is this for? Would you like to equip your organisational managers and team members with capabilities to facilitate change from exploration to sustainability.
Our methodology? The Change Hub use the six principles of change facilitation, which are built on change implementation research, change facilitation strategies and change management methodology, bringing to life a holistic 'All-in' approach to change implementation.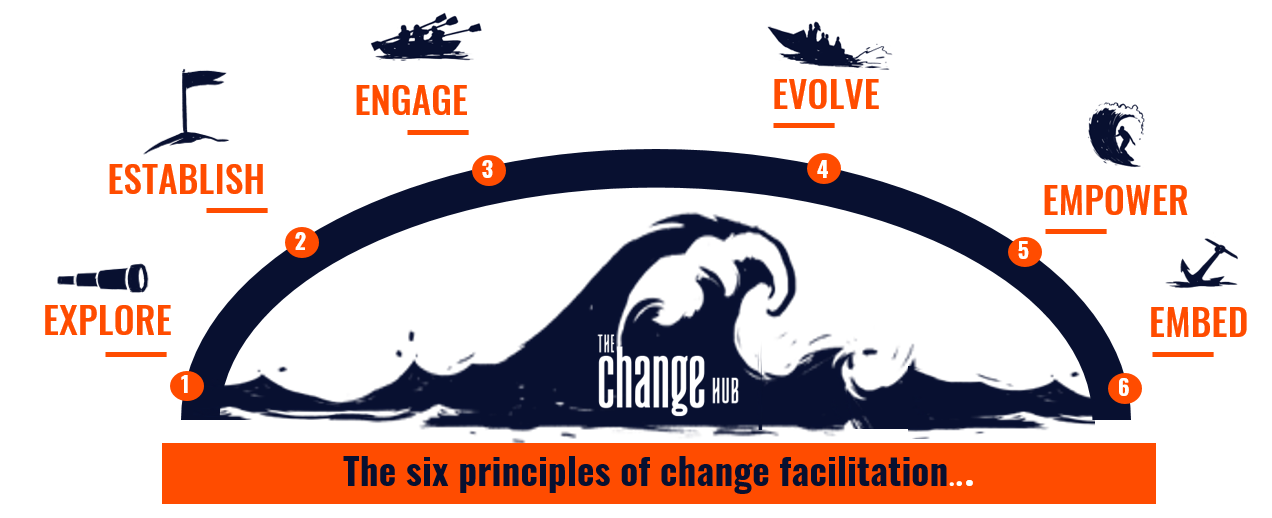 What to expect from the Masterclass?
Participants will gain knowledge and tools on how to:
1. Explore the need for change and its impact on the organisation and your team
2. Establish change success measures
3. Engage all stakeholders onto the change journey
4. Evolve from problem-finding to problem-solving
5. Empower team members by understanding skills sets and individual styles
6. Embed the change into the foundaiton of the organisation.
Our expert Masterclass facilitators:
Lydia Moussa- Founder and lead change wave creator.
With a PhD in change implementation and facilitation research. She has worked with over 300 organisations and conducted over 1000 workshops in the last 8 years. Lydia brings a wealth of evidence-based practice, research rigour and phenomenal facilitation style that captures the hearts and minds of participants.
Andrew Moussa- Expert change practitioner and coach.
With experience in leading change teams, Andrew brings a wealth of knowledge in change management methodology in order to ensure adequate planning for change and shares sponsor coaching strategies.
Diana Ayoub- Expert visual facilitator.

Diana translates the discussions from the Masterclass into a visual masterpiece that participants can take away and share with the rest of their teams.
For more details including the Masterclass objectives and inclusions:
Email: info@thechangehub.com.au
Call our team: +61 421 443 351
Visit our website: www.thechangehub.com.au