Description
Join us for some transformational storytelling, community and chocolate!
We're excited to bring you guest speaker Michael Margolis for our next Change Communicators event.
The evening is an open-hearted invitation into Michael's work, introducing you to the power of narrative in the digital age: its professional relevance and application. Enjoy an empowering experience that cracks the door open and will leave you leaning into your story.
"The heart of the storyteller, becomes the heart of the story"
Through interactive exercises and group discussion, we'll explore our own personal stories as they relate to emergent business topics and the human experience. Because the stories we tell make the world.
How do we turn dreams into reality? We're going to explore dreaming stories into reality. Our ability to dream is what makes us human, what makes us creative. So, why do we so struggle with realizing our dreams? When is dreaming a selfish act? When does it serve the tribe? Come explore how to become a more awake dreamer, and how to bring that story through your work in the world.

Whether you work for a not for profit, government, corporate sustainability program or run a social enterprise, transformational storytelling will help you begin to tell powerful stories about your purpose and work, and create the change you want to see in the world.
Nibbles and drinks will be provided.
What people have said:

"KINSHIP was like a modern-day campfire - a stimulating evening of storytelling and heart connection with like-minded creatives."
- Maggie Langrick, President and Publisher, LifeTree Media
"If you want to experience the power of your personal story to awaken a more meaningful relationship with yourself, your work, and those around you, I'd highly recommend you join KINSHIP."
- Sean Aiken, Creator, OneWeekJob.com
"...I found my tribe. Provided new engagement tools to my repertoire of facilitating conversation circles; and expanded my network with like-minded people - all great reasons to join the KINSHIP community."
- Meharoona Ghani, Principal, M. Ghani Consulting
About KINSHIP
KINSHIP has been delivered around the world in cities including Vancouver, Amsterdam, Bangalore, and Delhi. It attracts a diverse range of change agents, entrepreneurs, and cultural creatives who believe the power of story is best revealed and nurtured in community.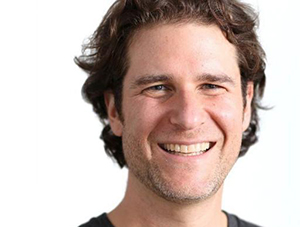 About Michael
Michael Margolis is an educator, anthropologist, and transformational storyteller. The son of an inventor and artist, Michael works with innovators, change-agents, and cultural creatives with a big story to tell. As the CEO of Get Storied, he works with organizations such as Google, Deloitte, NASA, and Greenpeace as a storytelling trainer and trusted advisor. As the Dean of StoryU, he also runs one of the world's leading schools for business and transformational storytelling.
Michael's work and ideas have been featured in Fast Company, TIME, and Inc. Magazine, among others. At the age of 22, Michael received funding from the Rockefeller Foundation for his work as a social entrepreneur. He is a #1 Amazon best-selling author and a popular voice on Twitter (@getstoried) with over 250,000 followers. Michael is left-handed, color-blind, and eats more chocolate than the average human. He's created a free mini-storytelling course for you to enjoy at – www.getstoried.com/redpill


Supported By: