Champions of Diversity Unconvention

Tuesday, 9 August 2016 from 8:00 am to 12:00 pm (AWST)
Event Details

Champions of Diversity Unconvention
Tuesday, 9 August 2016, 8am - 12pm (Registration from 8 - 8.30am)
Southcare Central, Cnr Bickley Cres and Pether Rd, Manning
This session is best suited for:
Board Chairs and Directors

NFP Senior Management

Aspiring Board Directors

Academics, Professionals and Students
How do you explain the business case for diversity to your Board? How does the WA NFP sector lead diversity on boards to improve business and social outcomes?

Unconvention Agenda
8am  Registration and Networking

8.30 - 9am Welcome remarks and team activity

Alicia Curtis - Project Facilitator, Engaging Young Leaders on Aged Care and Community Boards

Alicia is the Co-Founder of the Engaging Young Leaders on Boards program along with Dr Nicky Howe, CEO of Southcare (and recent authors of the book, Difference Makers).  She is an experienced speaker and facilitator through her leadership company, Alyceum.  Alicia has a Masters in Business Leadership and was recognised in the Australian Financial Review's 100 Women of Influence.  She is an experienced Board member in the not-for-profit sector.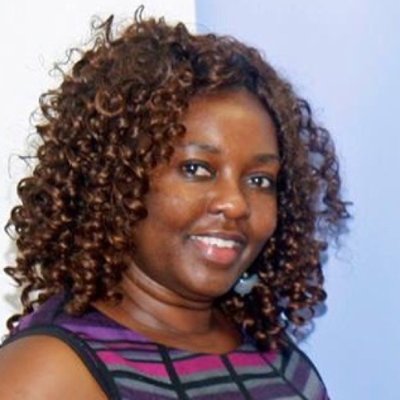 9am - 9.30am  Increasing Cultural Perspectives on Boards

Fadzi Whande, Global Diversity and Inclusion Strategist

Fadzi Whande is a Global Diversity and Inclusion Strategist and has extensive experience in community development and social justice as a speaker, trainer, consultant, facilitator, and activist. Her background ranges from launching telecommunication networks to addressing financial literacy, unemployment, social disadvantage, poverty, and gender inequality. Fadzi has worked with the Government, Business and Not for Profit sectors as well as various educational institutions in Africa, United Kingdom, USA and Australia.  Fadzi received a Graduate Certificate in Social Impact and an Executive Master in Business Administration from the University of Western Australia. A lifelong advocate of thoughtful dialogue as a means of understanding difference, Fadzi is a skilled facilitator in the areas of unconscious bias, gender inequality andracial socialisation and identity. As Founder and Director of Whande Group, her work focuses on capacity building, leadership development, and addressing systemic barriers held towards historically undermined groups to achieve social impact.

9.30 - 10.15am  Increasing diverse perspectives on Boards


 We know the diversity can enhance decision making, stakeholder communication, business and social outcomes - but how do we engage board members that are not in our immediate networks? 

Our Panelists include:

Michelle Scott, Director, McCusker Centre for Citizenship

Michelle Scott is an experienced senior executive and  chief executive officer of more than two decades. Michelle's extensive career includes working in the not for profit sector as well as local, state and commonwealth governments. She has experience in managing and leading staff in the establishment of new organisations as well as leading the reform and change of existing organisations.  Michelle was WA's first Commissioner for Children and Young People for six years advising the government and Parliament on policies, law reform and services necessary for the wellbeing of children and young people.  Michelle was recently appointed at the inaugural Director of the UWA McCusker Centre for Citizenship. The Centre will build partnerships with community organisations to create community minded thinkers and leaders focussed on addressing complex community challenges.

Ingrid Cumming, Director and Chief of Engagement at The Cultural Connection Code

Ingrid Cumming is a Whadjuk Noongar woman from Fremantle, Western Australia. A graduate of Murdoch University and Melbourne Business School, she has during her career, presented and published an article with the United Nations Women Leaders Collective in Israel, represented Indigenous Australian Business at the Supply Diversity forum in San Antonio Texas, presented at
TedXPerth 2014, has been a keynote at various conferences and leadership forums about Indigenous knowledge, leadership and reconciliation and won Indigenous Business of the
Year at the Belmont Small Business Awards in 2014. Mrs Cumming is the founder and CEO of Kart Koort Wiern (Head Heart and Spirit) and has recently joined the team as a Director and Chief of Engagement with The Cultural Connection Code. She is on the Board of the National Indigenous Women in Business Group.

Ross Kyrwood, CEO of YMCA

For more than two decades Ross committed himself to the needs of others through mission based organisations such as The Salvation Army, Mercy Care, Victoria Park Youth Accommodation and Mission Australia.  He currently serves as the CEO of YMCA and has done for the past 4 and half years.  Ross has a Masters in Leadership and Management, a Post Graduate Certificate in Management and an Associate in Theology.

10.15am - 10.45am Morning Tea

Special morning tea showcase includes:


AUSUM social enterprise initiative - Brothaboy and Sistagirl

AUSUM initiatives is a not-for-profit organisation providing business capital to Brothaboy and Sistagirl to provide products and services to the Aboriginal community.


You can also pick up a copy of the book, Difference Makers written by Dr Nicky Howe and Alicia Curtis for the special price of $25.

10.45 - 11. 45am  World Cafe: Diversity and Leadership on Boards



The World Cafe aims to spark conversations, connections and practical ideas about leading diversity on Boards.  We aim to facilitate open and intimate discussions and link ideas within the larger group to access the collective intelligence in the room.  The activity will be led by Idea Provocateurs who are alumni of the Emerging Leaders in Governance program and Community Partners of the Engaging Young Leaders on Aged Care and Community Boards.
We are using the Difference Makers book written by Dr Nicky Howe and Alicia Curtis plus two of the reports developed by the participants of the Emerging Leaders in Governance program this year as the basis of our world cafe discussions -
- Leading Effective and Diverse Boards and
We recommend you download them and have a read before the Unconvention.

This session will:
- present you with challenging questions
- spark unconventional conversations using creative thinking techniques
- provide opportunities to meet young leaders passionate about community.

12pm: Summary and Close
When & Where

Southcare Inc.

Manning, WA 6152
Australia

Tuesday, 9 August 2016 from 8:00 am to 12:00 pm (AWST)
Add to my calendar
Organiser
Southcare is a not-for-profit providing personalised aged, home care and community services that support seniors to live with dignity and respect in your their home and community.
Guidance
Let's sit down together (you, your family and friends) and talk through the options and tailor a plan that respects your care choices and needs.
Honest Value
We have no hidden fees and you can have services for as little or as long as you need!
Belonging
Just like you, we're local and proud to be part of the community for over 35 years.