Location
City Recital Hall
2-12 Angel Place
Sydney, NSW 2000
Australia
Description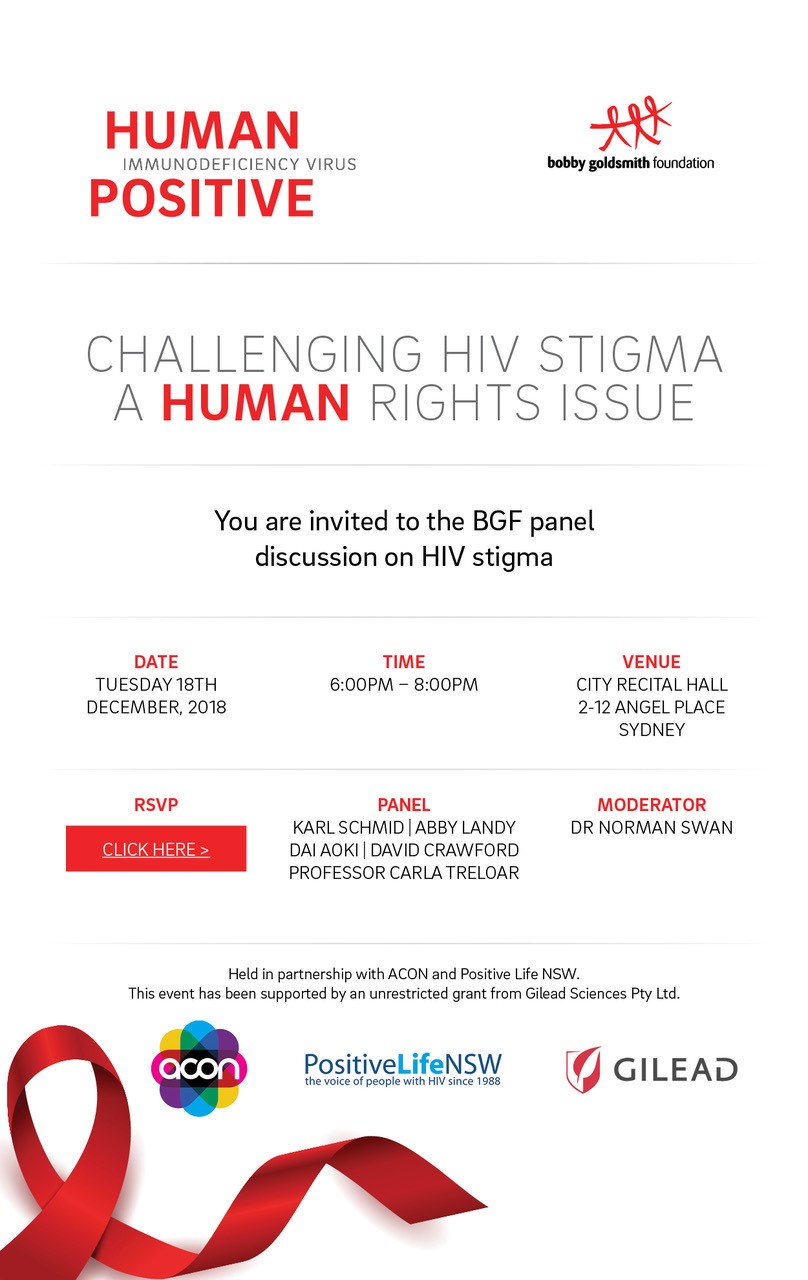 To be accepted for who we are is a basic human right. For many people living with HIV (PLHIV), this is not the case. Stigma and discrimination for PLHIV can lead to social isolation and negatively impact on mental health.
Research shows that stigma and discrimination are also key obstacles to the prevention, care, and treatment for PLHIV.
To join with PLHIV and face the challenge, Bobby Goldsmith Foundation is facilitating a panel discussion on why HIV stigma is still so prevalent today. The panel will explore how stigma impacts PLHIV and reflect on how educating the broader community can overcome HIV fear and ignorance.

* Karl Schmid came out as HIV+ on Instagram and Facebook in March 2018, sharing that he had been living with HIV for 10 years and had struggled with his decision to disclose his status for a decade because of the stigma he believed he would face. In doing so he has become one of the first broadcast faces in the US on Network Television living openly with HIV.