Challenges ahead for the Building Industry? Managing through uncertain times - 3 Formal CPD Points
About this event
A recent report by Master Builders Australia stated that almost its entire membership has had their profits squeezed, or are losing money, as the price of timber, steel, concrete and other construction materials soars, and deliveries are delayed for up to six months.
With cost pressures increasing, margins tight and interest rates rising, the short-term outlook for thousands of builders and subcontractors, particularly those who have signed fixed priced contracts, is very uncertain.
Recent collapses of "high profile" builders signal a red flag for the industry with a domino effect for subcontractors and material suppliers whose businesses rely on larger contractors.
The pressure is not just being felt by builders - developers, financiers, architects and engineers are all experiencing severe skill shortages due to the effects of the border closures from the pandemic and are also dealing with issues caused by cost increases. How can the thousands of businesses that make up the industry best prepare to get through the uncertain times ahead?
Join our panel of building, legal and construction experts on July 19, 2022, who will provide their views and perspectives on how they are dealing with these issues in their own businesses.
The session will look at:
Overview of Construction: Outlook over the next 12 – 18 months
Material supply issues and managing cost increases
Impact on sub-contractors and material suppliers
Technological Innovations to streamline and simplify builder/supplier transactions
Regulatory issues: The NSW Design and Building Practitioners legislation and other legislative changes in the building industry.
Mental health and staying on top of things in the industry
Getting prepared: protection against insolvent clients and getting paid for the job
Mitigation and monitoring techniques in design development and D&C delivery.
Building trust, confidence and transparency in the Construction Industry
Cost to attend is $95 per person plus GST. Save 10% when you buy 2 or more tickets. Purchase includes access to live studio recorded webinar, course notes, MP4 recording of the session and CPD certificate
Meet the Experts
David Riddell | Ernst & Young
After 35 years in the Property industry and 22 years providing client-side Project and Development management as an original founding Director of Cadence and a Director and founder of Aver, David has joined EY as a Partner of Real Estate Advisory & Project Management (REAPM) sitting within the EY Oceania Strategy and Transaction team. David has extensive experience in both the legislative and practical aspects of the statutory planning process as well as a broad knowledge of large-scale Public and Social infrastructure, commercial and residential development, subdivision, construction, remediation and high-risk demolition projects.
Alison Mirams | Roberts Co Builders
Alison Mirams is the founding Chief Executive Officer of Roberts Co. Alison is deeply passionate about addressing the systemic issues that exist in the construction industry and attracting and retaining more women in the industry. Alison has worked in the construction industry for 25 years. Prior to establishing Roberts Co, Alison led the NSW /ACT regional business unit for Lendlease's Building business for nearly three years. Prior to joining Lendlease, Alison enjoyed a successful 16-year career at Multiplex, rising from contracts administrator to regional director. Alison is a member of the NSW PCA Division Council, a member of the TAFE NSW Board and is on the Advisory Board for Aero PM. Alison received the Laing O'Rourke Businesswoman of the Year award at the 2018 NAWIC NSW Awards for Excellence. Alison holds a Bachelor of Building (Construction Economics) and a Graduate Diploma Urban Estate Management from UTS.
Kerry Ioulianou | Lander and Rogers
Kerry is a dual-qualified specialist construction and infrastructure lawyer, with a focus on construction and insurance disputes. His practice covers large scale, complex multi-party infrastructure and engineering disputes involving construction professionals across all jurisdictions in Australia. His practice extends to advice on a range of projects, such as community centres, high-rise mixed-use towers, hospitals, agricultural facilities, rail projects and wind farms. He has acted for architects, engineers, building surveyors and fire engineers. In Australia, he has advised many construction industry participants at all levels on dispute resolution, negotiated settlements, adjudication, mediation, expert determinations, arbitration and court litigation.
Paul Nissen | Equifax
Paul is an experienced credit rating and financial risk analyst with comprehensive understanding of numerous industries, including construction, infrastructure and engineering. Skilled in credit risk, predictive modelling, business intelligence, financial risk, and risk management he has been advised on engagements ranging from Credit applications, Prequalification and Construction Panel assessments, Tenders and Contracts for exposures into the hundreds of millions. With over a decade of experience in qualitative analysis, including economic and sectoral trends and nuances as well as business strategy, Paul now leverages these insights into solutions for the market as a product manager with Equifax.
Geoff Hanmer | Arina
Geoff is an Adjunct Professor of Architecture at the University of Adelaide, and Honorary Professional Fellow at UTS and the Managing Director of Arina, an architectural consultancy. ARINA has run design competitions for many Australian universities ( including UNSW) and statutory authorities, including the Sydney Cove Redevelopment Authority. Geoff is a registered architect and writes on construction and buildings both contemporary and historical. He has taught and researched construction at UTS and UNSW for over 20 years.
Toby Loft | BuiltGrid
With 25 years residential construction experience, Toby is an expert in business development and growth strategy, most recently leading trade nationally for one of Australia's largest tade suppliers, Mitre 10 (Metcash). Recognising the need to improve the residential construction supply chain, he has partnered with tech entrepreneur John Murphy to create BuiltGrid. It is the first online procurement network connecting custom home builders and their suppliers to improve project visibility, communication and profits. Email and phone have been replaced with easy quoting, ordering and scheduling to reduce cost blowouts and save weeks of admin on every project.
Natasha Strojanovich | Lander and Rogers
Natasha handles complex disputes involving construction professionals. Over the years, she has acted for numerous architects, engineers and building surveyors as well as property valuers and real estate agents. She has also acted for local councils, Government departments and various statutory authorities and has extensive experience defending professional indemnity claims against councils. Natasha has extensive experience in claims involving non-compliant building products, including flammable cladding. Natasha has considerable experience handling litigation in the Federal, Supreme and County Courts as well as VCAT. Natasha was recognised in the 2019 Legal 500 rankings in the category of insurance. She is also recognised in the best lawyers in Australia for her expertise in Construction/Infrastructure Law and Insurance Law.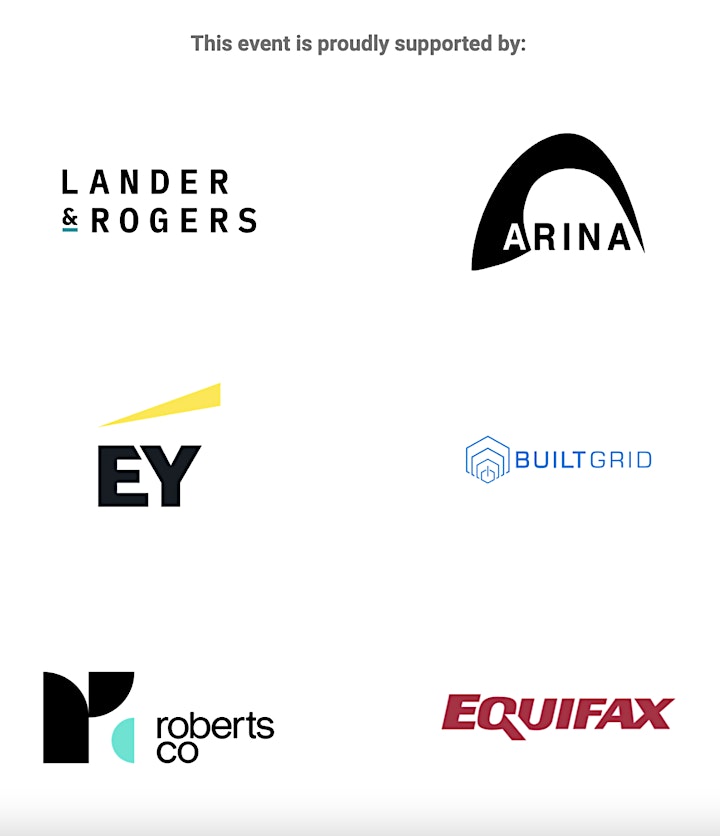 CPD - Participation in this 3-hour webinar will deliver 3 formal CPD points.
Learning outcomes: At the conclusion of this webinar attendees will be able to describe current construction market supply and pricing pressures and identify building materials that are under demand and supply issues. Attendees will further be able to describe mitigation and monitoring methods and processes to reduce the risk of supply chain issues and how to structure contracts and business arrangements to protect from the inflation and cost pressures.
AACA Competencies: Practice Management and Professional Conduct, Detailed Design and Construction Documentation & Design Delivery and Construction Phase Services – PC9, PC39, PC48, PC51, PC57,PC58
The webinar will include time for Q&A with our speakers. Written CPD questions will be circulated prior to the event. Send your responses to CPD questions to mark@meccaevents.com.au for the issue of a certificate of completion. Keep your receipt, completed questions and certificate for your CPD records.
Recording: The webinar will be available to watch as a recording from Wednesday, July 20, 2022
For more information, contact Mark Gledhill - mark@meccaevents.com.au