Description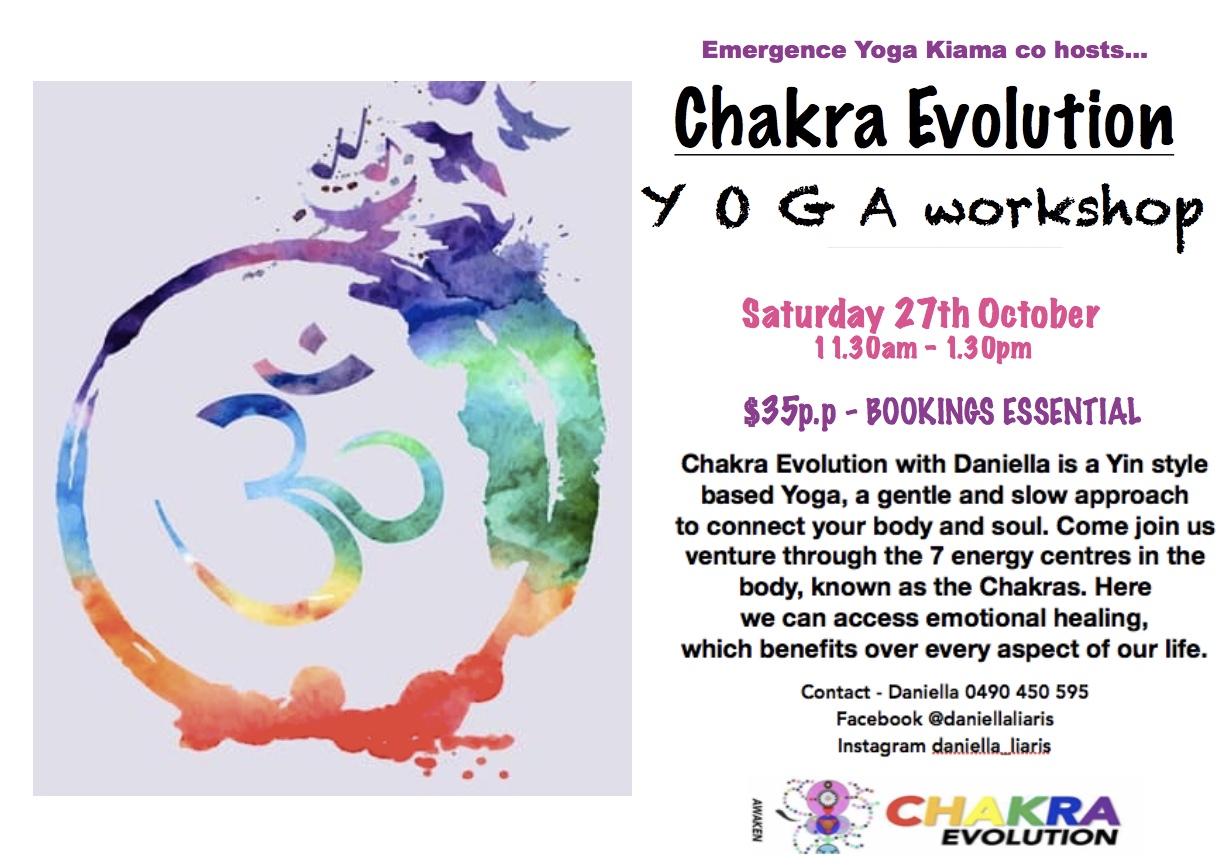 Chakra Evolution holds deep keys to unlocking the world from the chains and conditioning that it has fallen under.
As a soul experiencing human existence, we need to come forth as individuals and heal ourselves to bring about a new world.
Within our bodies, we store hundreds of thousands of unprocessed emotions which we carry around in daily life.
I wish to share these teachings with others, and assist in accessing all these unprocessed emotions stored within us to free us and walk forth as awakened human beings.
I am firm in wanting to bring about a better world, and we need to start by looking within ourselves.
Please join me if you feel the call to not only tap into your emotional body, but into the world of the unknown.
This yoga will take you on an unexplainable journey through your whole being, to bring you closer to your heart and soul!
Chakra Evolution is rooted in the true roots of yoga where we will experience meditation, pranayama, asana and mantra. This sacred practice will allow you to feel deeper into your soul than ever before. Come venture through the 7 energy centres in the
body, known as the Chakras. Here we can access emotional healing, which benefits over every aspect of our life.
Its my love for a better world and a better me that I have undergone these teachings to share to those feeling the call.
Chakra Evolution has changed my life! Are you ready to change yours?