Description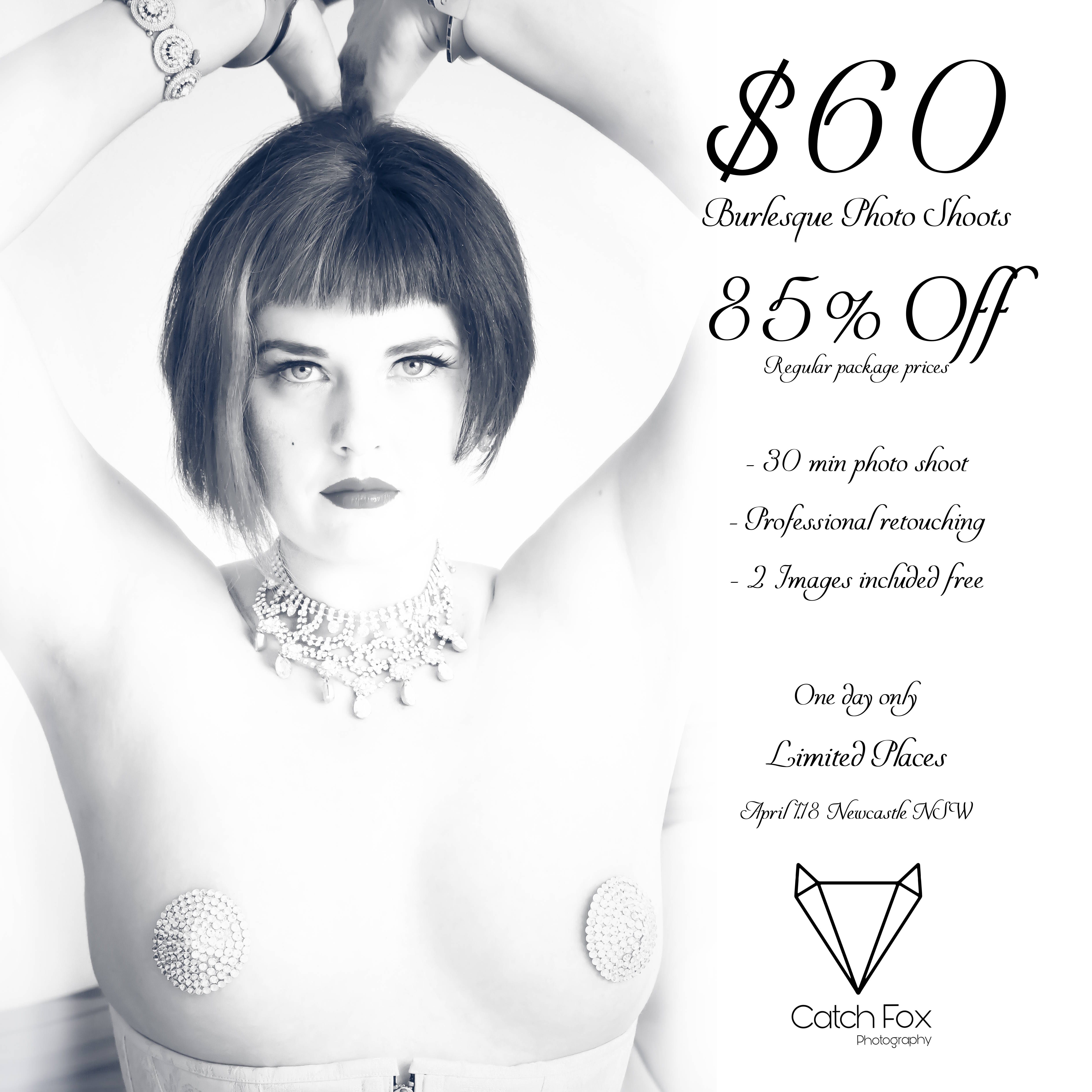 Book today for one of the very limited places in multi publish and exhibited Catch Fox Photography 85% off Burlesque Photo-shoot's in Central Newcastle NSW Australia, 1st of April 2018.
This limited opportunity gives you a 30 minute photo shoot in a beautiful private location with Catch Fox Photography and it includes; on set model coaching during the shoot from model coach Empress Eyrie, professional retouching of your photos and 2 of those images are included for free, all for only $60!
What to bring/how to arrive
– On time! Please do not be late, we have a timetable we need to stick to
– Bring along one or two of your favourite burlesque/show girl/lingerie/pin-up outfits and accessories (or a collection of things and we can help you choose on the day), one or two changes permitted per shoot within reason and time frame
– With hair and makeup completed or able to be ready by booking time, please as little getting ready on set as possible
** This shoot day is marketed towards Burlesque perfomers but is open to other performance artists and models **
So come look glamorous and expand your portfolio with beautiful professional photos from Catch Fox Photography at this limited 85% off retail package prices!
More Work from C.F.P.
Facebook ~ NSFW Portfolio ~ Patreon

The STUNNING location for this shoot day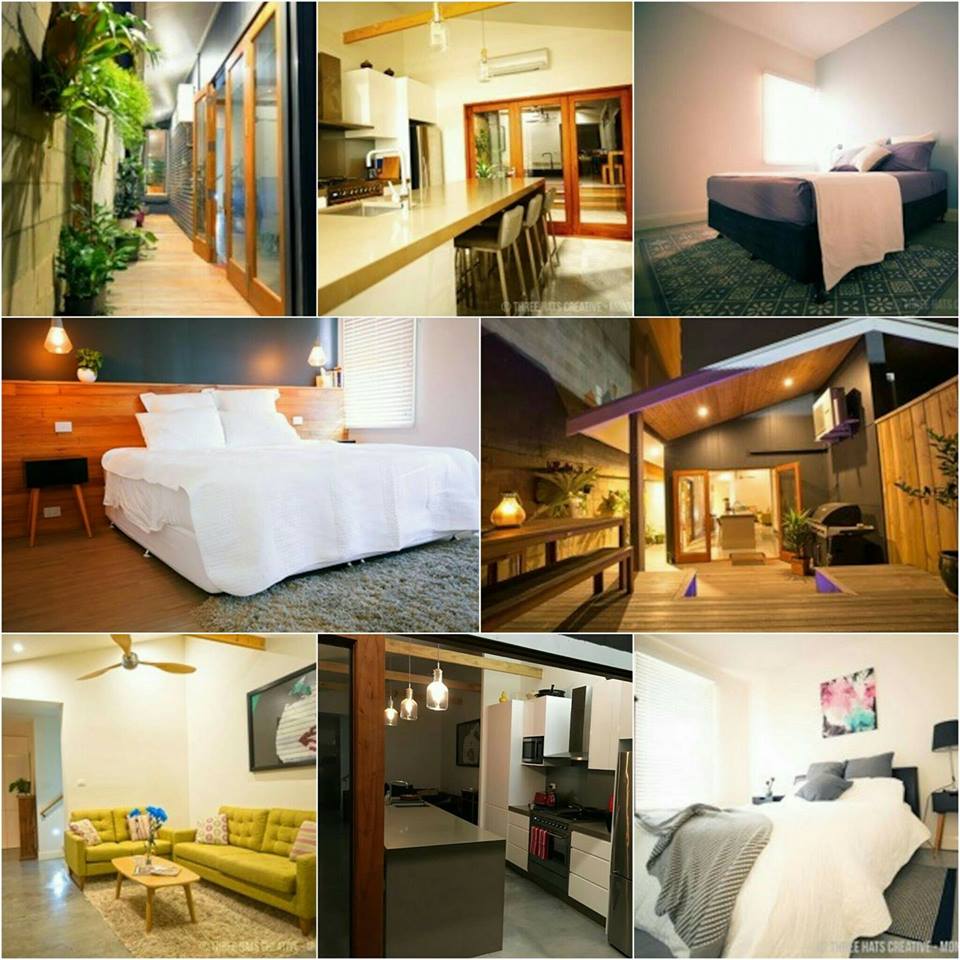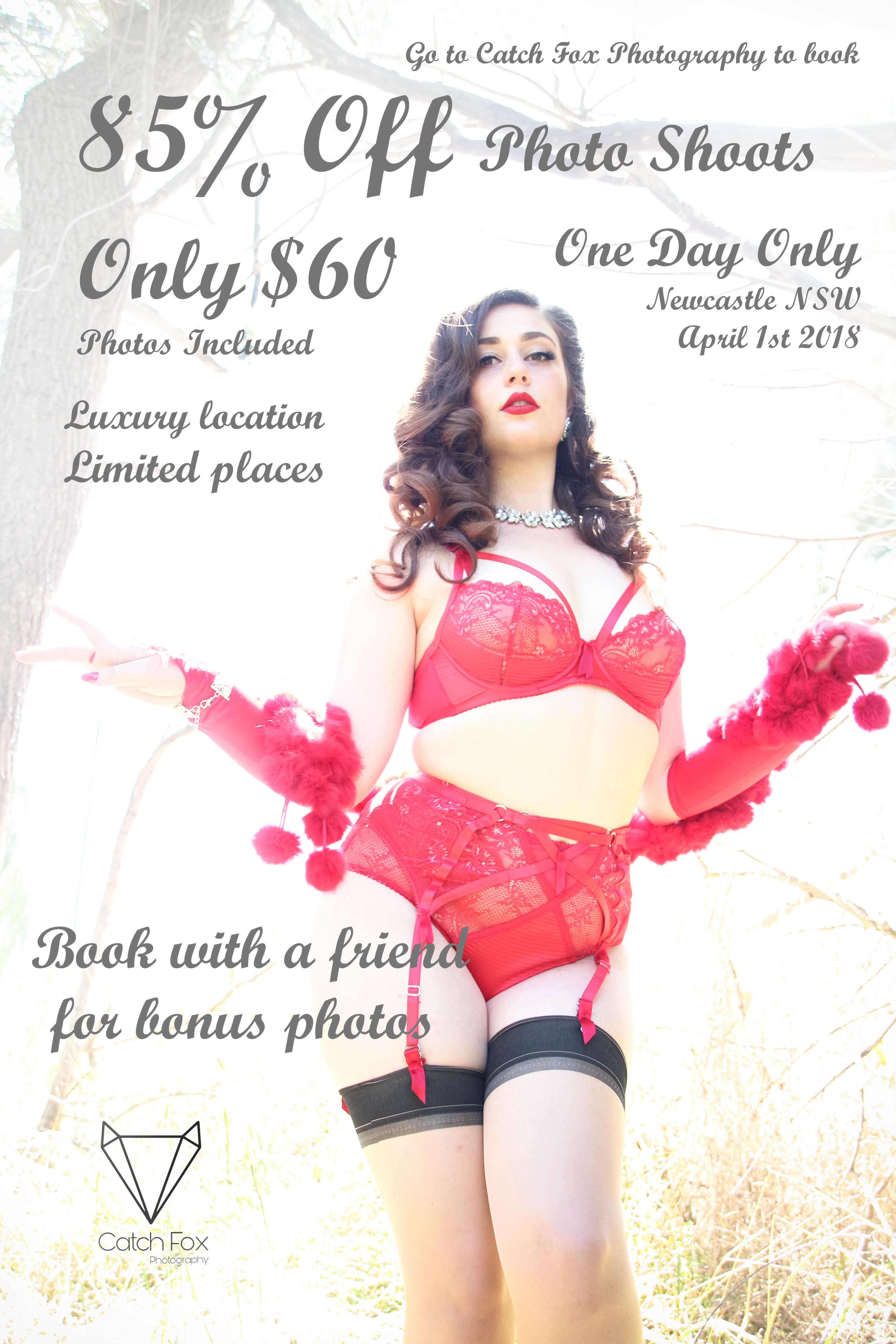 * Terms & Conditions
One booking per person, not to be used in conjunction with any other offers. Timetable will be fairly structured so when you receive your booking time you may request a time change once and no later than 2 weeks before shoot day and we will do our best to accomodate that. Please arrive on time or your booking may be forfeit. This payment is non-refundable unless shoot day is cancelled, if you are unable to attend booking name may be changed if place is sold on. Location address released closer to shoot date to confirmed bookings, is located near Beresford Street, Newcastle.
2 images are included in price, others purchasable for $20 each or bulk purchase discounts are available, provided in high resolution digital format. All images are edited then sent to clients to select final shots from, this will be provided within four weeks of shoot day.