Certified Scrum Product Owner® (CSPO) [2 Days Certification Course] on 1-2 Dec 2020
About this event
Course Overview
Certified Scrum Product Owner (CSPO) with a Design Thinking Focus
The Certified Scrum Product Owner (CSPO) course is a two day intensive introduction on product visioning, feature exploration and requirement management based on the Scrum framework.  The course illustrates how Scrum and agile product management practices are applied by Product Owner and Scrum teams to validate ideas, evolve requirements, and deliver potentially shippable products in frequent, time-boxed iterations.
The course uses a combination of lectures, role-plays and exercises to impart understanding on the roles and activities the Product Owner and his/her team. The Scrum framework is applied in a mini-project simulation where the concepts of user stories, agile estimation, and release planning are practiced.
Who Should Attend
The course is open to all. There are no prerequisites or pre-reading required. All you need is an open mind, a desire to succeed, and maybe a pen.
In our experience people with the following background, get the most benefit from attending:
Prospective Product Owners wanting to prepare for their upcoming role
Practicing Product Owners wanting to hone their craft
Traditional Product Managers wanting to know what all this Product Ownership business is about
ScrumMasters wanting to broaden their knowledge of Scrum
Managers of all kinds wanting to improve how they select, work with and manage Product Owners
Stakeholders of all kinds wanting to better understand Scrum from a business perspective and how to get their needs met
Customers wanting to better understand how Scrum works and what is expected of them
UX, UI, & BA – a trio of roles long neglected by Agile. Whether you're wanting to learn how to work with, or become a Product Owner, this course will give you the practical and definitive answers you've been looking for.
Traditional Project Managers wanting to better integrate with existing Scrum Teams or wanting to pivot into Product Ownership.
Anybody curious about Design Thinking in general or more specifically how it works with Scrum.
Certification
The participant is expected to complete the following to be CSPO certified:
Self-study the prerequisite reading provided prior to the course participation
Attend the course with not lower than 75% attendance.
Participate in the group discussions and exercises during the class.
Register with Scrum Alliance
The certificate is achieved through course completion. There is no test or exam.
Detailed Agenda
A Product Owners Perspective on Scrum
Learn how to see Scrum not as a series of baffling rituals and obscure artefacts, but rather from the Product Owner's perspective; as a tool that helps you stick to schedules, manage risks and generate business value quickly and effectively.
Working productively with other members of your Team
Working effectively with your ScrumMaster
Keeping stakeholders, users and customers happy
Implementing Product Ownership well in any context
Scaling the Product Owner Role efficiently and effectively
 How Organisational and Industry Context Affects Product Ownership
You will learn:
How your context shapes your implementation of the Scrum Framework
Tools to help you best implement Product Ownership in your context whilst still retaining as many core benefits as possible
How your implementation affects the kinds of benefits you should expect to get from Scrum. What you should expect will get better, and what might stay the same.
The Fundamentals of Design Thinking
Design thinking is more than just beards and buzzwords, it's a proven way of approaching product development and problem solving that produces great results and fits together beautifully with Scrum.
Learn:
What Design Thinking actually is
The Benefits of taking a Design Thinking Approach
How Design Thinking differs from typical enterprise approaches
Important ways in which Traditional Design and Design Thinking differ
How Design Thinking implementations can go wrong (pitfalls to avoid!)
How to use Scrum and Design Thinking together
The Role of the Product Owner in Design Thinking
Goal Setting and Vision Crafting
User Stories
Creating, maintaining and estimating a Product Backlog
Steering with Sprint Review
Tracking, Managing and Reporting on Progress
The afternoon of Day Two is given over to our exclusive Release Planning Exercise.
"Release Planning" is the glue that bridges the gap between Agile and the Enterprise. It's the process that provides the answer to the question some believe is unanswerable with Scrum:
"What am I going to get and when am I going to get it?"
Working as a team, students will be given the opportunity to apply everything they've learned so far and maybe even gain a few new insights to boot!
Our Release Planning Exercise is hands on and concrete. It makes the abstract real and joins up the dots.
We'll start with a vision and end with not just a backlog, but a plan that we'll have confidence in executing on.
About the Instructor: Simon Bennett, Managing Principal, LASTing Benefits, Australia & UK
Simon Bennett, may well be the ideal instructor for your next Certified Scrum Product Owner (CSPO) course. 
Simon is Managing Principal for LASTing Benefits (UK / Australia). LASTing Benefits is a boutique consultancy specialising in augmenting Lean and Agile adoptions with cognitive complexity and systems thinking techniques to create self sustaining organisational change.  
Simon's particular interest and expertise lie in how the systems and scenarios we find ourselves in drive our behaviour; specifically the ways in which we view and interact with each other and how this affects our perceptions of the world and our decision making processes.  
This interest in human systems began in the early 90's whilst working on military simulations. It was during this time that he first learned about OODA loops, game theory and Lean Manufacturing. After a decade of 2167/A based projects Simon then discovered what was soon to be known as Agile Software Development and began experimenting with techniques such as XP, Crystal and Scrum for in-house software development before joining Conchango a UK based consultancy who specialised in the delivery of complex software projects for Blue Chip clients using Agile Methodologies and Lean Software Development.  
A popular conference speaker and workshop facilitator, Simon covers a wide gamut of topics with a central theme: from how Game Theory can improve the outcomes of your Agile Contracts, how your employment contract affects your performance (and those around you), what Cynefin can tell us about Scrum and how obsessive backlog grooming could lead to a breakdown in the cognitive abilities of your stakeholders.  
Practitioner, Coach, Trainer & Speaker
Once Global Head of Agile, Lean & Systems Thinking
Co-Creator of Scrum for Team System.
25+ years in software
15+ years in Agile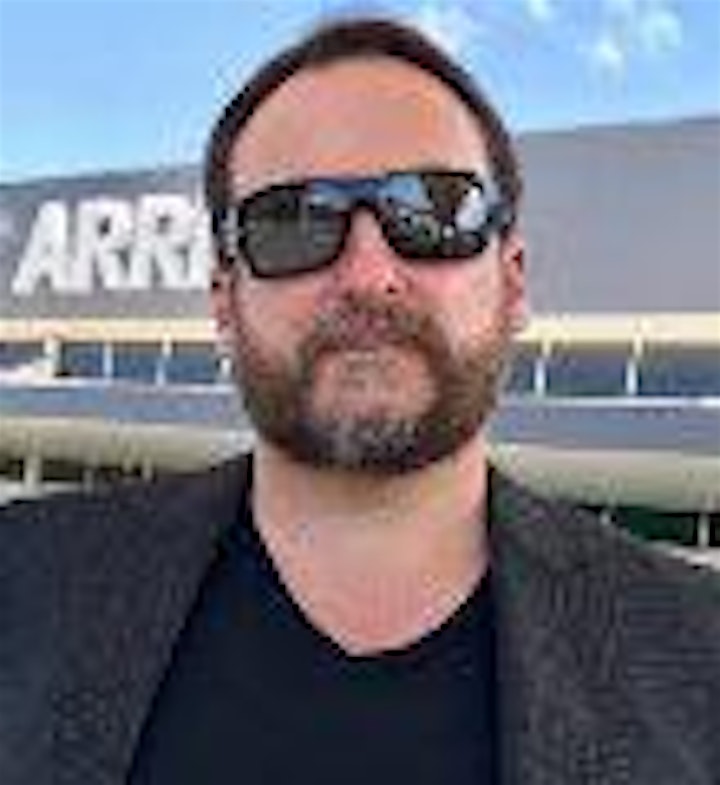 Organiser of Certified Scrum Product Owner® (CSPO) [2 Days Certification Course] on 1-2 Dec 2020
Processworks was founded in 2004 with its aim to develop competencies of organizations and individuals in the areas of Agile Techniques, Software Testing, Business Analysis, Project Management and Process Management.
Processworks maintains a string of creditable accreditation from globally recognized certification bodies and is also an active player in the regional government led programs that promote professional development and international certification qualifications. 
Processworks is a PMI Global Registered Education Provider (R.E.P), USA; British Computer Society (BCS) Authorized Training Organization (ATO), UK; IIBA Endorsed Education Provider (EEP), North America; APMG Affiliate for Agile Project Management Qualification, UK; Scrum Alliance Registered Education Provider (R.E.P), USA; IREB Recognized Partner, Germany; DevOps Institute Registered Education Partner; Axelos Training Partner for the Prince2 Product Suite and ANZ Testing Board Accredited Training Provider.

Processworks has offices in Singapore, Malaysia (Kuala Lumpur), Australia (Melbourne) and India (Bangalore). Processworks promotes and provides its services globally.
More information about Processworks can be viewed at www.processworksgroup.com