Become a CSM-the original, most globally recognised Certified ScrumMaster accreditation run by TWO of the most experienced trainers.
About this Event
To find out more about our company, view AxisAgile's Web Page
About the Certification
The Certified Scrum Master (CSM) is not only the original Agile certification but it is also without question the most globally recognised. With a focus on process leadership, the CSM teaches new Scrum Masters highly pragmatic, real-world patterns, techniques, tools and tips to help them lead Scrum teams.
About the Scrum Alliance
The CSM is governed by the peak industry body, the Scrum Alliance. Home to the largest network of professional Scrum practitioners in the world – the Scrum Alliance applies the most stringent trainer certification process in the industry to ensure that you receive truly world-class Scrum and Agile training.
The previous in-person attendance requirement stipulated by the Scrum Alliance, has been temporarily lifted to accommodate the current situation and we are excited to be able to offer our Certified Scrum Master training sessions, virtually.
Our virtual course (laptop or desktop with webcam and good, reliable Internet connection required) includes:
downloadable training materials;
real-time instruction;
relatable examples AND
the option to attend the same training course in-person at a later date at no additional cost
The course will contain the same unique AxisAgile content and will also focus on how Scrum teams can collaborate remotely. The class size will remain limited to ensure all attendees are still able to effectively collaborate with each other and with both trainers. Completed in real time, attendees will work together in small teams and learn not only from the trainers but also through discussion in breakout sessions, exercises, targeted games and simulations.
You get not one, but TWO instructors!
Our courses are led by two highly experienced and acclaimed instructors who are super energetic, passionate and funny (some would say at least...). Training with two instructors ensures a broader variety of war stories, more dynamic delivery, not to mention more parallel processing power to answer all questions thrown at us!
What is included in each course?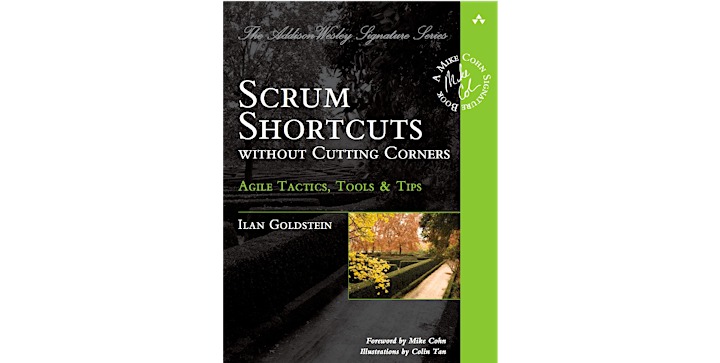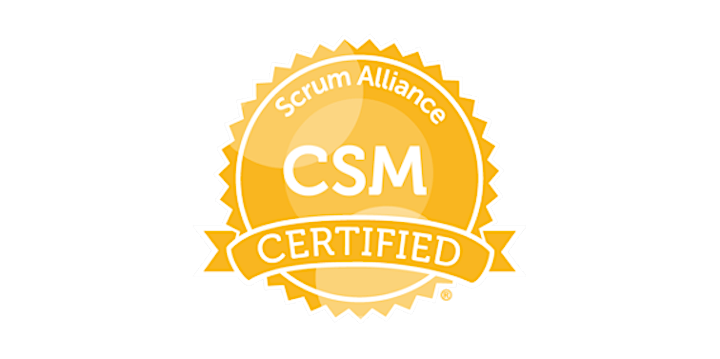 Scrum Alliance Membership & Online Assessment Fee
At the conclusion of our course, you will become a member of the Scrum Alliance. Join the largest community of Scrum professionals and make the most of your two year membership by reading and submitting articles, going to global Scrum gatherings, regional gatherings and being a part of this ever-growing community. Your Scrum Alliance membership and any applicable online assessment fees are also included with this course.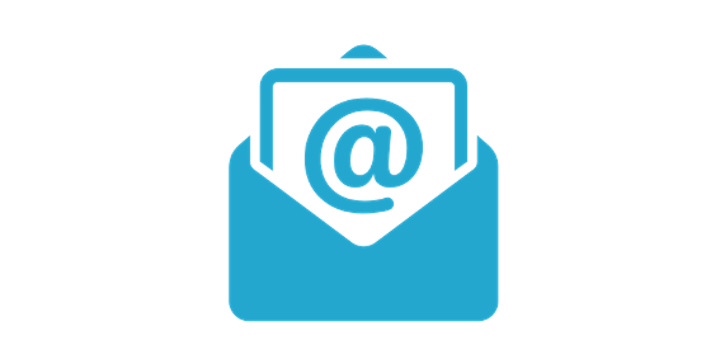 We're here to support you!
Don't worry, when you've concluded your training with us, we're still here to help via our free ongoing support. Email us with a question and we're sure to reply. That's another advantage of having two highly experienced trainers. There's more of us to go round!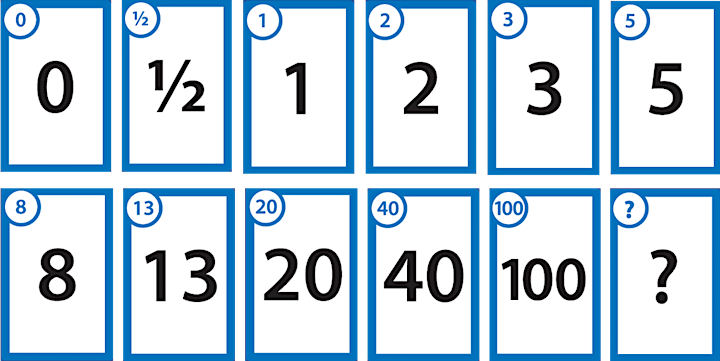 Two decks of Planning Poker cards
Not only do you get to play some Planning Poker during our courses, when you come along to an in-person session, you also get to take home two decks of high quality AxisAgile Planning Poker cards. Each deck has four colours and instruction cards so you can kick off your estimation sessions with a bang!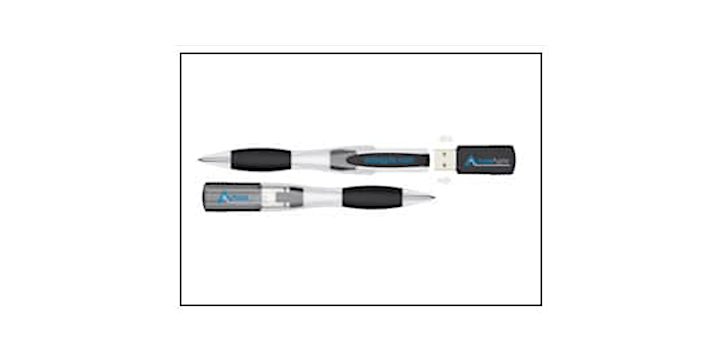 Stylish USB pen with all electronic materials
Getting a USB stick with all of the electronic course materials is cool. What's even cooler is getting a stylish pen that has an embedded USB stick with not only the course materials but additional reading material as well! This little gem will be yours when you come along to an in-person course. Until then, all relevant virtual course material will be available online and/or sent to you prior to the course start.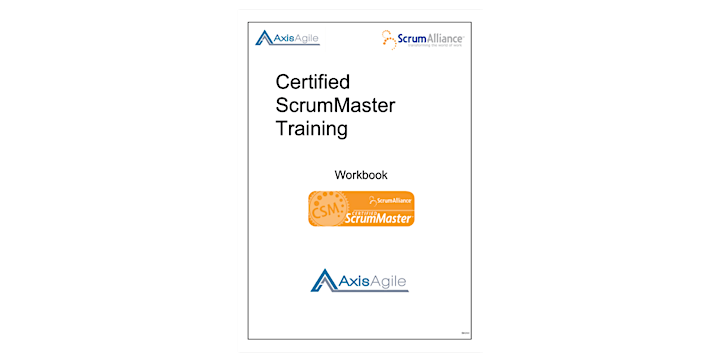 Workbooks to help you connect with the course
On the day of your in-person training, you will receive a fill-in-the-gaps, workbook to use and follow along with during the course. This has been specifically designed to help reinforce key learnings. For our virtual courses, an electronic version of this workbook will be made available to you.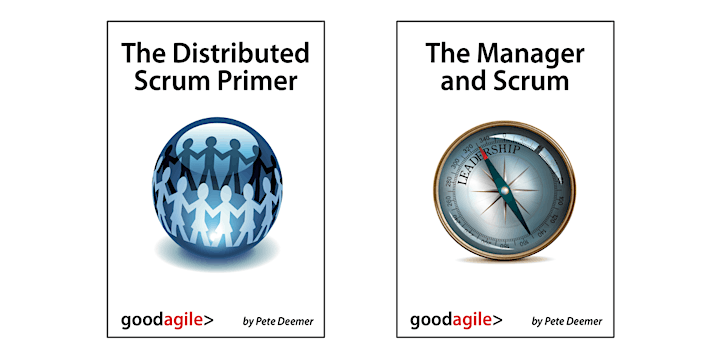 Two booklets to help you on your Agile journey
You don't just receive a best-selling Scrum book but at the in-person course, you will also receive two really helpful booklets written by another industry expert, Pete Deemer. The 'Distributed Scrum Primer' offers hints and tips to help make Scrum work across a geographically dispersed team and the 'Manager and Scrum' offers a brief Scrum overview targeted at senior managers.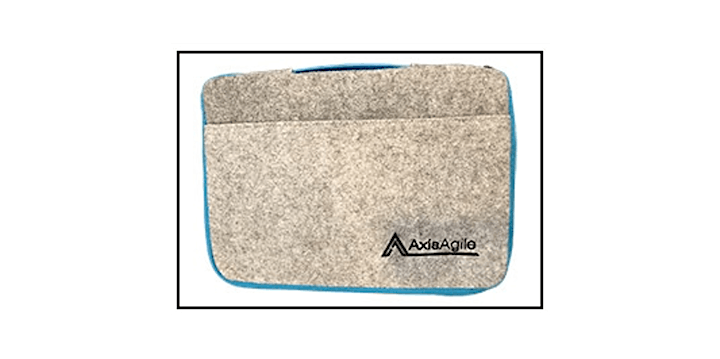 A sleek laptop case to keep it all together
Not only do we provide you with a whole host of great merchandise, but at the in-person course, we also ensure that you have an efficient way to take it all home with you via the neat laptop bag that you will also receive. You're welcome
Other inclusions
For Project Management Professionals (PMPs), this course counts for 15 Professional Development Units (PDUs).
This course also counts for 15 of the 21 hours of Agile Project Management Training for your PMI-ACP Certification.
This course covers
A Scrum and Agile overview
Selling Scrum to senior business stakeholders
When to apply Scrum vs Waterfall
Creating a Product Vision
Prioritising and refining the Product Backlog using the Definition-of-Ready
Understanding User stories, Epics and Themes
Managing the Definition-of-Done and non-functional requirements
Test Automation starting points
How to blend Scrum with Kanban and DevOps
Scaled Scrum considerations and frameworks
How to apply Scrum outside of technology
How to foster self-organising teams
The Scrum roles – Scrum Master, Product Owner and the Developers
How to transition a team to Scrum using the Transition Backlog
Popular Scrum tools and resources
A day in the life of a typical Sprint
Sprint Planning and the Sprint Backlog
Formats, tips and tricks to run effective: Sprint Planning, Daily Scrums, Refinement, Reviews and Retrospectives
Managing WIP and flow using Visual Management Boards (VMBs)
Relative Estimation and Planning Poker
Release Planning and the Enhanced Release Burndown chart
Private CSM Course
Please contact us to discuss options for in-house, private CSM courses.
Group Bookings and Invoices
We also offer discounts for group bookings and invoicing as a method of payment. For more information please contact us now.
Who Should Attend
Developers, team leads, project team members, architects, coders, testers, IT/Development Managers, Project Management Professionals (PMPs) and PRINCE2 Practitioners interested in learning and applying the Scrum framework to their projects teams or organisations will all benefit from this course.