Description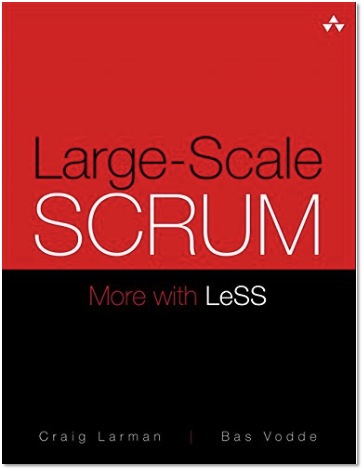 Large Scale Scrum (LeSS) is an innovative framework for scaling agile projects. The Certified LeSS Practitioner - Principles To Practices course provides the resources and knowledge to apply LeSS in action.
LeSS is a practical and actionable approach to creating value through the scaling of Scrum related Agile in global enterprises and with distributed teams.
The training is packed with proven advice and best practices for achieving value fast on large and complex projects. It covers a start-to-finish approach across the entire project spectrum and lifecycle, starting from sprint planning to retrospective. LeSS enables the scaling of:
Scrum for large-scale projects

Requirements, planning, and product management

Design and architecture

Management of defects and interruptions

Scrum across multisite and offshore projects

Change strategies and organisational designs
LeSS builds on top of the Scrum principles such as empiricism, cross-functional self-managing teams and provides a framework for applying that at scale. It provides simple structural rules and guidelines on how to adopt Scrum in large product development.
The Certified LeSS Practioner course is an in-depth course covering the LeSS principles, framework and rules, and guides. It provides essential information for adopting and improving LeSS to your product development group. The course contains an overview of LeSS, stories on LeSS adoptions, exercises and extensive LeSS Q&A to ensure we discuss the topics most of interest to the participants.
TRAINER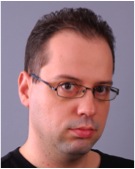 Bas Vodde is an author and experienced coach in agile and lean development (with a focus on Scrum and LeSS). He enjoys debugging organizations and has served on the leadership team of a large telecom product. He has worked for years on the largest LeSS Huge adoption he is aware of – large groups require patience. He also enjoys the actual software development and is an active contributor to Open Source (mostly in C++ and Ruby)
Bas has lived in Holland, China, Finland and Singapore and has a lot of experience in diverse working environment and seen how a lot of multi-national organizations work. He loves reading books and writing software and keeps on learning from his two sons.
TARGET AUDIENCE
This course is aimed at leaders and team members who are involved in large agile projects and development initiatives and for anyone who is involved in a LeSS effort. Basic Scrum knowledge is expected and can be achieved by attending a Certified ScrumMaster or a Professional ScrumMaster course, or thoroughly reading Scrum introduction material such as the Scrum Primer and practicing Scrum.
DURATION
It is a 3-day course that presents LeSS Principles, Rules and Practices.
TOPICS
The first day has the focus on the LeSS Overview, the LeSS Principles and organizational aspects. The second day focuses on managing the product development with Definition of Done, role of the Product Owner and how (line) managements role changes in LeSS. The last day focuses on how the different teams coordinate their work, how LeSS is adopted in organizations and the role of the ScrumMaster.
In more detail:
Day #1:
Introduction

Scrum, LeSS and LeSS Huge Overview

LeSS Principles

Organizing around Customer Value and Feature Teams
Day #2:
What is your product?

Definition of Done and its impacts.

Feature Team Adoption Map

Product Owner and Product Backlog

Role of Management

Organizational impacts and typical LeSS organizational structure
Day #3:
LeSS Product Backlog Refinement, Sprint Planning, Review and Retrospective

Consideration on technical practices when scaling.

Integration & Coordination

Adopting LeSS in your organization

Case Study: Nokia Networks two LeSS Huge adoptions

ScrumMaster role within LeSS
COMPLETION
All participants will be a Certified LeSS Practitioner and will get an account on less.works. Here they can find additional information about LeSS, share course information and stay in contact with the other course participants. All participants get access to the draft of the new upcoming book: Large-Scale Scrum: More with LeSS.
FAQs
Organiser of Certified LeSS Practitioner: Principles to Practices - Sydney
Supporting learning, developing skills
We do this by:
helping our clients reinvent their organisations using agile and lean methods and thinking, through meetups, training and events.

partnering with the leading minds in the world to bring some of the best business innovations to Australia.  
We are a collection of leading agile thinkers, implementers and practitioners, who came together to help clients build great teams that confidently tackle complex projects and respond effectively in a disruptive, competitive landscape.
We run Community Learning Events, such as LAST Conference and 1st Conference. Spark the Change is our event for change agents creating purpose, collaboration and well-being in business.
We have worked with leading experts, such as Alistair Cockburn, Jurgen Appelo, Michael Sahota and Bas Vodde, who share their ideas and techniques through training and speaking on their tours of Australia.