Providing a platform for women in business on the NSW Central Coast to connect, inspire, learn & grow together! Morning Tea Info Session
About this event
CBWN is all about uniting the Central Coast Community as a whole. We welcome all community & business women of the area.
We embrace established local business owners and also women wanting to upskill, network and get to know what is happening in their local community.
Our network is also supportive of the Central Coast "Because We Care Boutique" & other local charities.
CBWN is open to all those who really want to Connect, Support, Grow, Learn, Network & Encourage Spend Locally.
Connection & Growth promotes a healthy community. We believe together we will achieve great outcomes for our community.
Email: info@cbwn.org.au
Web: www.cbwn.org.au
FB/Insta: #cbwncentralcoast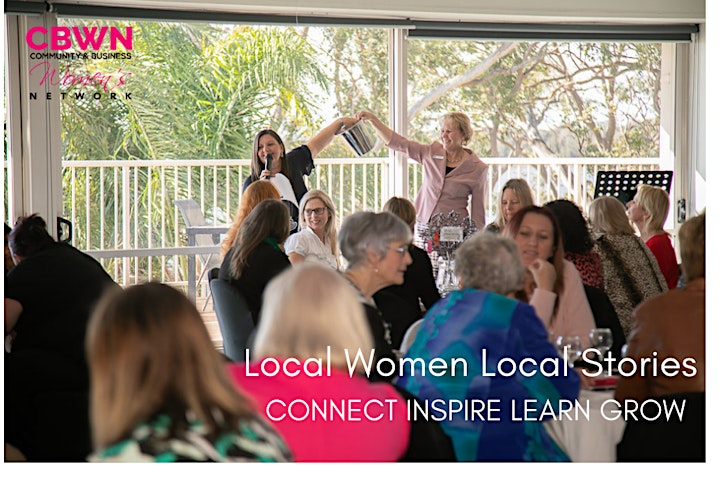 Organiser of Central Coast Women In Business 2022
Community and Business Women's Network – CBWN – unites women in business and community on the northern end of the Central Coast.
We believe that connecting gives opportunities for growth, resilience and inspiration at business, community and individual levels.
CBWN is open to all women who wish  to connect, support, grow, learn, network, inspire, share or encourage local spending!
If you are keen to connect with other Central Coast women in a relaxed and friendly setting, book a seat at our next monthly event or join the CBWN Facebook group today!
Membership is available at a cost of $50 p.a. – includes event discounts and personalised name badge.
Community & Business Women's Network is a project of Iris Foundation.