Join ABC China correspondent Bill Birtles to discuss The Truth About China
About this event
When ABC China correspondent Bill Birtles was rushed out of China, he left it without foreign correspondents for the first time in decades.
In The Truth About China, Bill shares the details of his abrupt departure, and its personal impacts. It's a thrilling and provocative account, filled with people, stories and sticky situations.
A journalist's perspective on this rising global power has never been more important, as Australia's relationship with China undergoes extraordinary change. In stories of his travels, Birtles reveals why the historic unravelling of China's relations with the West is perceived very differently inside the country.
Bill Birtles was the ABC's China correspondent from 2015 to 2020; his post ended suddenly in an unprecedented diplomatic standoff. He is now the ABC's Indonesia Bureau Chief, based in Jakarta.
Tickets include dinner - one course and a glass of wine.
Andrew will sign copies of The Truth About China.
Tables will be arranged in groups up to 10. Those attending in smaller groups will be seated to make up tables of up to 10 guests. Please let us know if you'd like to sit with a friend: email books@thebookshopbowral.com.au
After you buy your ticket, please let us know if you have dietary requirements: email books@thebookshopbowral.com.au
Covid-safe event: limited tickets available for sale (non-refundable). If you are unwell, please do not attend.
If you are unable to attend this event but would like a signed copy of The Truth About China, please call The Bookshop Bowral on 02 4862 1634 or email books@thebookshopbowral.com.au to place your order. Andrew will even dedicate a book to you or a friend.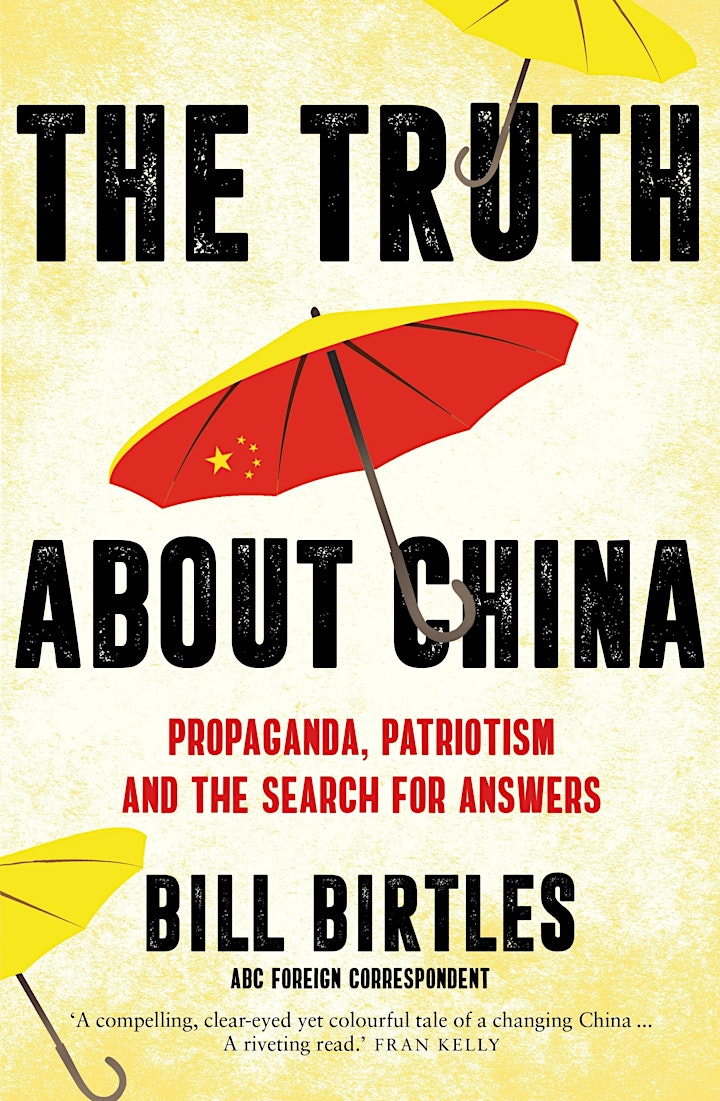 Organiser of Centennial Supper Club with Bill Birtles