Description
Multi-Sport Holiday Camp
Come along and join in the fun this Summer at Centennial Parklands' sports camp.

Our Multi-Sport Camp will give children the opportunity to enjoy a variety of sports, including athletics track and field activities, utilise the Parklands fantastic sporting facilities and most importantly keep active and have fun.

The Centennial Parklands' sports camp will be held at ES Marks Athletics Field.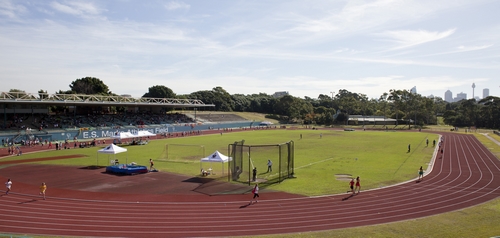 The camp will be a mixture of fun sports activities, coaching and mini-competitions.

Children will participate in a number of sports throughout the week, such as: athletics track and field activities, soccer, oz tag, AFL, ultimate frisbee and more.

The Centennial Parklands' sports camp will be led by expert sport coaches from Sportspro, a fantastic team of qualified, dedicated and enthusiastic sporting professionals who have a passion for sports and education. Sportspro only employs qualified teachers and coaches. Learn more about Sportspro here.
Important information:
Grades: Kindy-Year 6
Dates: Tuesday 19 December to Thursday 21 December 2017
Times: 9.00 am - 4.00 pm, optional 8.00 am drop-off. Registration open from 8:45 am. Fees apply for late pick-up.
Meeting point / venue: Registration is at ES Marks Athletics Field via Boronia Street entrance.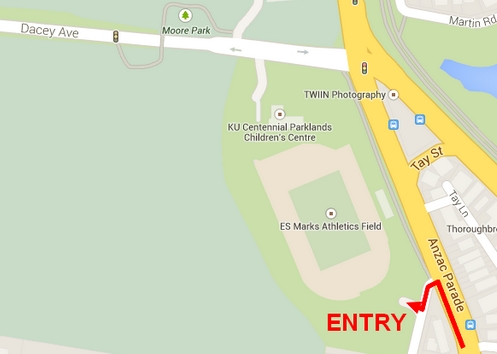 What to bring: All children should bring a packed lunch, snacks and plenty to drink. Sportswear and trainers shoes are advised and don't forget the sunscreen. Feel free to pack a spare pair of football boots (no metal studs) if your child prefers to wear them.
Please note: Unfortunately we are not able to provide refunds for our sports camp, except in exceptional circumstances. Places are not transferable.
The fun won't be cancelled in the event of wet weather. ES Marks offers a great indoor space where fun wet-weather indoor activities can take place led by our team of teachers and coaches.
Cancellation policy: Once tickets are purchased no refunds, exchange or credits will be given, unless the event is cancelled by the Parklands due to dangerous conditions.
Want to know more about our activities at Centennial Parklands?

Check our website and blog and don't forget to like us on Facebook and follow us on Twitter.

Subscribe to our What's On eNewsletter to get updates on our events, activities and promotions.