Cellular Detox & our Exposome: Managing Modern Toxic Exposure - Sydney, NSW

Sunday, 27 May 2018 from 9:30 am to 4:30 pm (AEST)
Event Details
Never before have we seen such a burden being placed on one organ, the liver. Adding to this, the body's cellular detoxification, drainage and excretory systems are also becoming overwhelmed. These modern world shifts are creating entirely new challenges for practitioners. Detoxification is ideally managed by a trained practitioner and requires a thorough understanding of how these toxins can be effectively detoxified and transported from the cells and out of the body.

Learning outcomes:
• Practitioners will gain competency in how to detoxify a range of harmful environmental toxins, including endocrine disrupting chemicals, using natural medicine strategies.
• To easily recognise signs and symptoms of a high toxin load and when detoxification is needed.
• Practitioners will thoroughly understand the physiology behind cellular detoxification and how to address detoxification reactions and challenges.
• Practitioners will know effective strategies for managing detoxification processes and be competent in guiding their client's though Phase I, phase II and phase III detoxification.
• Practitioners will understand why Phase III could be the biggest challenge in difficult cases such as chronic skin conditions and how to trouble-shoot this elimination problem.
• Practitioners will expertly manage 'pathological detoxifiers', helping to prevent detoxification reactions.
• Practitioners will gain expert understanding of entero-hepatic recycling and how to stop partially detoxified substances being re-absorbed into the body.
• Easy ways to approach blocks to detoxification such as pH imbalance and fatty liver.

PRESENTER: VANESSA HITCH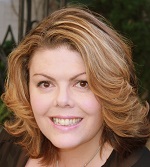 Vanessa is a naturopath with nearly 20 years experience as a clinician, speaker, educator and formulator both in Australia and New Zealand.
Facilitating wellness seminars and teaching clinical nutrition, Vanessa designs highly educational and motivational training modules, keeping students and practitioners engaged and at the top of their game.
Vanessa's passion for supporting and empowering practitioners and her dynamic speaking style will make this an interesting and informative presentation.

Vanessa has a strong focus in her clinic on womens health and a passion for improving her client's energy levels, happiness and fulfillment, so they can get the most from their lives.

GENERAL INFORMATION:
To book: please book via the ATMS website or phone the ATMS office on 1800 456 855.
CPE: 6 CPE points (ATMS policy accrues 1 CPE point for each hour of approved educational time).
ATMS Cancellation policy: bookings cancelled between 7 and 21 days before the seminar date are able to transfer the booking to another seminar. Bookings cancelled with less than 7 days notice before the seminar date will not be entitled to any refund.
Please note - if it is deemed that a seminar is not viable, it may be postponed or cancelled by ATMS. Participants of the seminar would be notified of the postponement or cancellation approximately 1 week before the scheduled date of the seminar.
Please bring your lunch if you wish or purchase close to the venue.
Notes: the link for viewing the seminar notes will be emailed out to participants one (1) week before the event.  Please familiarise yourself with the content and bring a copy to the event if you wish. A paper copy is not supplied at the event.
Please be aware that it is not permissible to bring children to ATMS seminars.

When & Where

Adina Apartment Hotel Sydney Darling Harbour
55 Shelley Street
Sydney, NSW 2000
Australia

Sunday, 27 May 2018 from 9:30 am to 4:30 pm (AEST)
Add to my calendar