Celebration of Country and Community
About this event
Young people can play an active role in protecting and improving the environment.
Proud Gunai author Kirli Saunders, and Bigambul and Mandandanji illustrator Dub Leffler, invite you to a celebration of Country and community as they share their extraordinary verse novel Bindi.
Bindi was written with compassion for every child who experiences the catastrophe of bushfires in Australia's newer history, with the hope that we will tread lightly and move with care – channeling the ways of our First Nations Communities to honour Mother Earth.
Bindi's awards:
WINNER, 2019 WESTERN AUSTRALIAN PREMIER'S BOOK AWARDS, DAISY UTEMORRAH AWARD\
NOTABLES, 2021 CHILDREN'S BOOK COUNCIL OF AUSTRALIA BOOK OF THE YEAR AWARDS, YOUNGER READERS
SHORTLISTED, 2021 READINGS CHILDREN'S BOOK PRIZE
We aim to be a COVID-19 safe event. Please stay home if you're feeling unwell. The festival organisers reserve the right to cancel the event due to unforeseen circumstances, including COVID-19 NSW restrictions/lockdowns.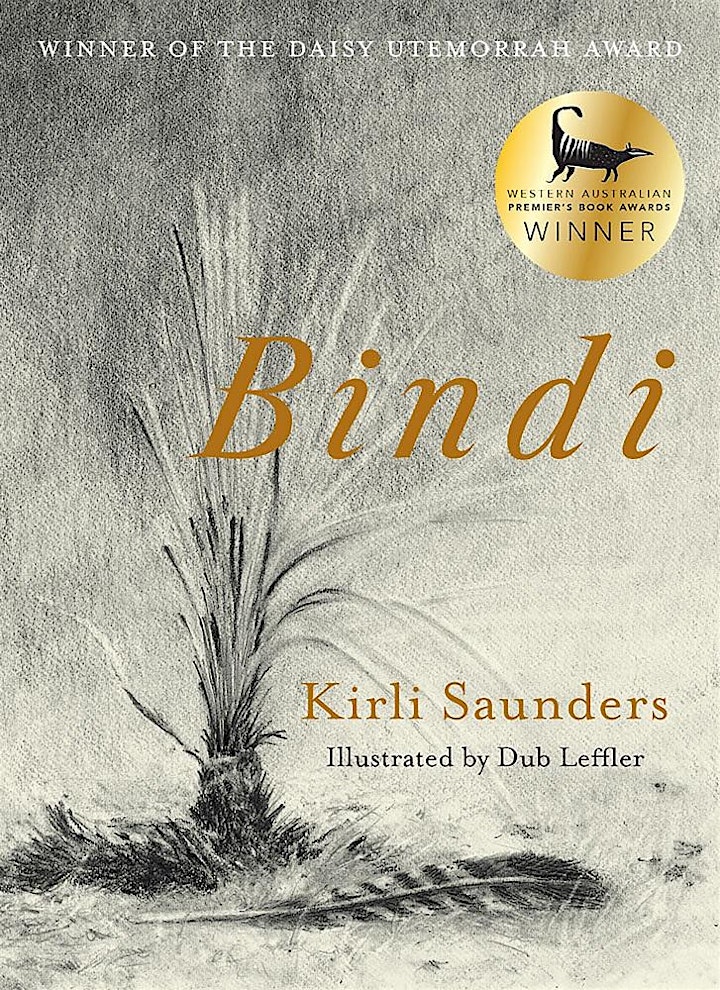 Authors
Dub Leffler
Dub Leffler is a descendent from the Bigambul people of South-West Queensland, now living on the Central Coast. Dub Leffler is one of Australia's most sought-after illustrators of children's literature. Dub is also the author of two children's books and is currently illustrating his 25th title.
Kirli Saunders
Kirli Saunders is a proud Gunai Woman and an award-winning international children's author and poet, as well as a teacher, and emerging artist. Her debut picture book was shortlisted for the Prime Minister's Literary Awards and CBCA Notables. Her poetry collection, Kindred was shortlisted for the 2020 ABIA Book Awards.