Join an intimate tour of Rone in Geelong with local street artist Laura Alice and Joshua Maxwell de Hoog
About this event
Co-hosted with Forte Magazine, this intimate tour and conversation with RONE and local street artists and creatives, Laura Alice and Joshua Maxwell de Hoog covers the controversies, challenges and successes behind some of the dynamic street art installations in our region.
Guests are asked to adhere to Geelong Gallery's COVID safety procedures and are required to check-in upon arrival.
Supported by Forte Magazine.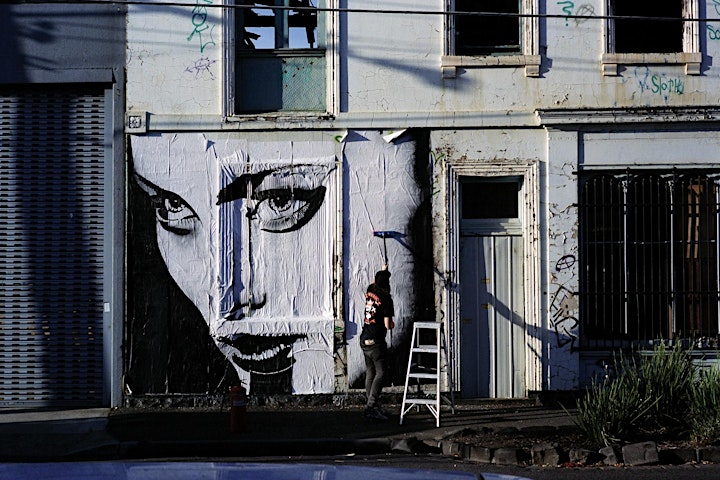 Image:
RONE
Jane Doe paste up 2014
© RONE