Event to celebrate Philippine-Australia educational partnerships and the 75th anniversary of Philippines-Australia diplomatic relations
About this event
International Education Forum: Celebrating Philippine-Australia Educational Partnerships in Victoria
The Philippine-Australia Committee for Education (PACE), in cooperation with the Philippine Consulate General Melbourne and the European Union Centre of Excellence at RMIT University, are pleased to announce this event celebrating Philippine-Australia educational partnerships in Victoria and the 75th anniversary of Philippines-Australia diplomatic relations.
Education has been, and continues to be, an important component of international diplomacy and trade. Philippines and Australia have strong educational relations and such mutual partnerships are also critical in the EU's Strategy for Cooperation in the Indo-Pacific.
You are invited this one-day forum highlighting the role of educational partnerships in bilateral relations between the Philippines and Australia.
Confirmed Speakers
Her Excellency Ma Hellen de la Vega, Philippine Ambassador to Australia
Hon Maria Lourdes M Salcedo, Philippine Consul General Melbourne
Hon Anthony Mandap, Deputy Philippine Consul General Melbourne
Rebecca Hall, Commissioner, Southeast Asia, Global Victoria
Prof Bruce Wilson, European Union Centre of Excellence, RMIT University
Discussions
We will discuss past, current and future contributions of vocational and higher education partnerships toward the cultural and capability development in the Philippines and Australia.
Presentations
Academics and students from RMIT University, La Trobe University, the University of the Philippines, and Ateneo will share their cross-country study experiences and partnership outcomes.
The Filipino-Australian Students Council of Victoria (FASTCO) will present research outcomes by students in Victoria.
While we celebrate the current partnerships, we aim to identify future educational opportunities to further strengthen the future of Philippines-Australia relationships.
DETAILS
Date: Wednesday17 November 2021
Time: 11am – 5pm
Where: Online
Registration is essential. For those that register, the online Microsoft Teams link will be sent closer to the event date.
For more information please contact Dr Marianne Sison (marianne.sison@rmit.edu.au)
Event Partners
The Philippine-Australia Committee for Education (PACE)
Philippine Consulate General, Melbourne
European Union Centre of Excellence, School of Global Urban and Social Studies, at RMIT University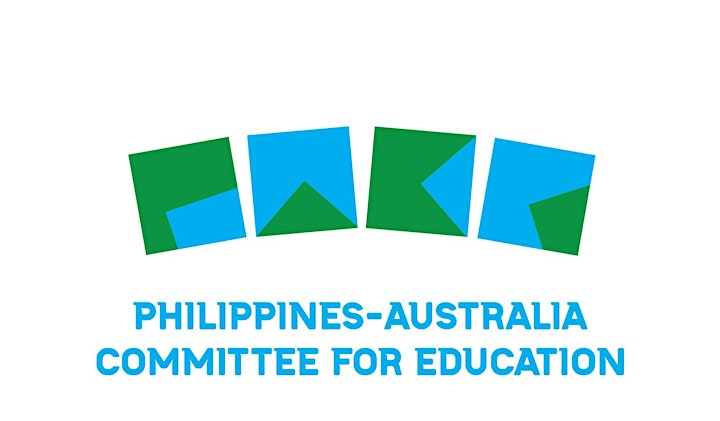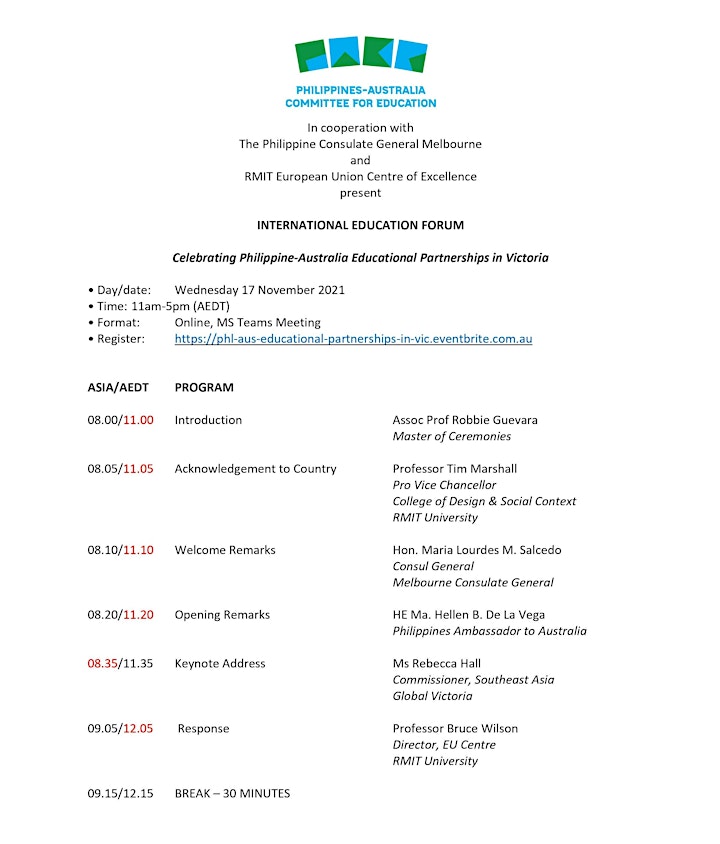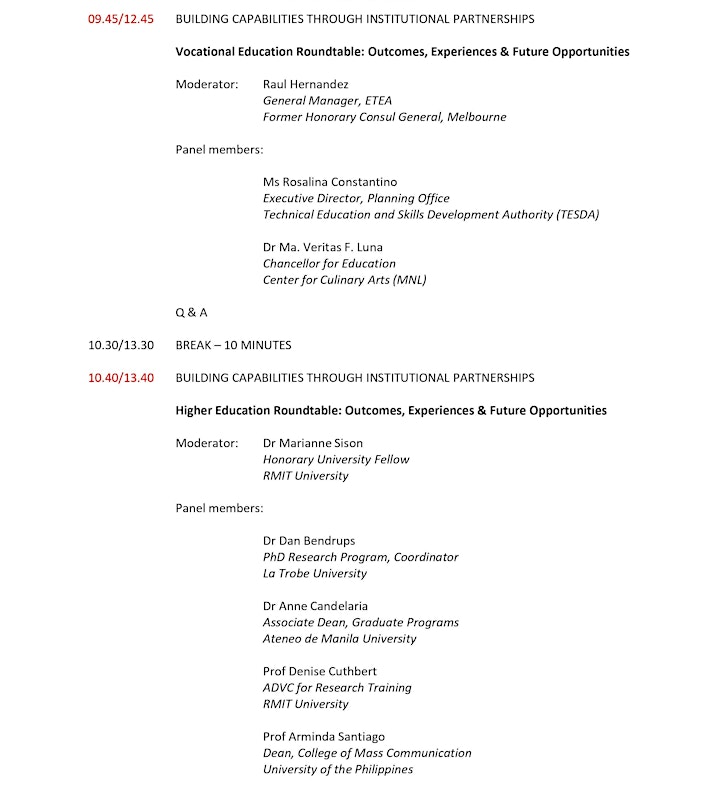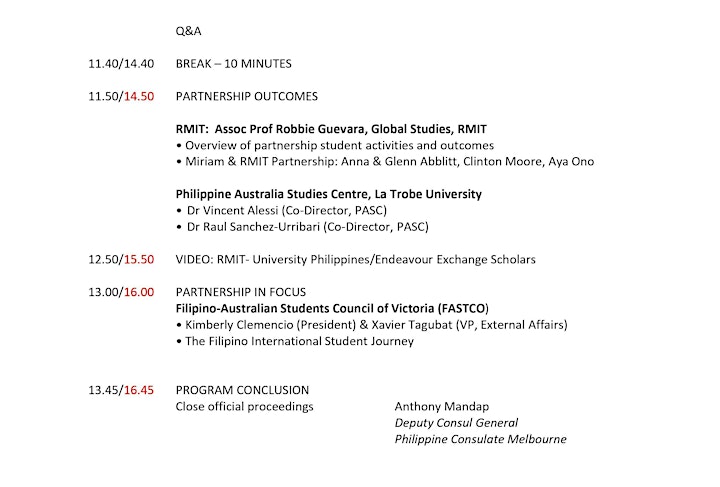 Organiser of Celebrating Philippine-Australia Educational Partnerships in Victoria