Location
Open Studio
204 High Street
Melbourne, VIC 3070
Australia
Description
Tonight some of Australia's top jazz musicians perform in celebration of International Jazz Day. The performances will include an array of jazz ensembles influenced by a range of traditions including New Orleans dixieland, 1950s cool jazz, flamenco, jazz-rock and bossa nova. Doors open 7.30pm, music starts 8pm sharp.
International Jazz Day was founded by the great Herbie Hancock in collaboration with UNESCO and The Theloneous Monk Institute. The day highlights the diversity of jazz and its role in promoting freedom, peace and justice.

Tickets are $15 (+ booking fee. Also available at the door). This event will raise funds for the Asylum Seekers Resource Centre, the largest independent human rights organisation for refugees and people seeking asylum in Australia. Featuring the Joe O'Connor Trio, Jackie Bornstein & Stephen Magnusson, the Sam Anning Band and the Nathan Slater Quintet.
Joe O'Connor Trio
Joe O'Connor is one of Australia's most accomplished jazz pianists and composers. Noted for his breathtaking originality, Joe has been the recipient of many awards including the 2013 National Jazz Award in Wangaratta, the 2014 Bell Award for young Australian jazz artist of the Year, and the 2016 PBS Young Elder of Jazz commission. An in demand sideman, Joe has played with many of Australia's finest jazz musicians and is a recording artist for ABC FM's Jazztrack with an album of originals.
Jackie Bornstein & Stephen Magnusson
Join captivating vocalist Jackie Bornstein and virtuosic guitarist Stephen Magnusson as they perform sensitively reinterpreted standards. Known for her richly toned vocals and ability to get to the heart of a tune, Jackie has developed a particular talent for storytelling through song. Stephen is considered one of Australia's most accomplished, versatile and distinct musicians with incredible technique and an astoundingly beautiful tone. Also featuring the multi-award winning Sam Anning on bass and drummer extraordinaire Danny Fischer.
Sam Anning Band
A multi-award winning bassist and an indispensable fixture on the Australian jazz scene, Sam Anning has performed with Australian jazz greats such as Allan Browne, Joe Chindamo, Aaron Choulai and Paul Grabowsky, and top international jazz artists including Joe Lovano, George Garzone, Gilad Hekselman, Greg Osby, and Charlie Haden. He has toured nationally and internationally including performances at prestigious international jazz festivals such as Montreal, Vancouver, Detroit, Jazz a Vienne, Copenhagen, Port au Prince, and Panama.
Nathan Slater Quintet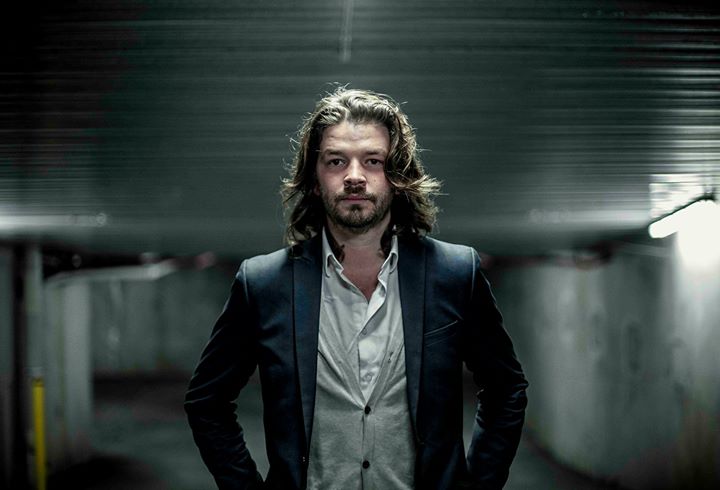 Melbourne based guitarist and composer Nathan Slater has become a unique and powerful voice in the local scene and is emerging as one of the most exciting and original musical voices in the country. His virtuosic guitar playing draws upon the traditions of jazz, flamenco, tango, and Brazilian music while maintaining a sound that is unmistakably his own. Nathan's Quintet features some of the finest musicians in the country; Sam Keevers (piano), Chris Hale (bass), Ryan Menezes (drums), Fabio Robles (percussion).