Celebrating Gender Diversity – Life and Career Lessons from Successful Wome...
Description
You're invited to attend our special event: Celebrating gender diversity – life and career lessons from successful women in finance.
Brought to you by UTS Business School, in partnership with and supported by UTS alumnus Mr Recep Peker, Research Director at Investment Trends, this is a great opportunity for our aspiring future leaders to hear from women who are leading the way in the financial sector.
One of the UTS Business School's top priorities is the promotion of equity and increased support for women in management. On this occasion, we have the great pleasure of welcoming three inspirational female leaders to share their perspective and experience of gender diversity in the financial sector, provide valuable insight around the life and career choices women often have to make in order to succeed – and to encourage more women to follow in their footsteps.
Moderated by Professor Robynne Quiggin, Associate Dean (Indigenous Leadership and Engagement) UTS Business School and Law Faculty, we welcome Samantha Clarke, Co-Founder and CEO, Advice RegTech, Sally Loane, CEO, Financial Services Council and Catriona Noble, Managing Director, ANZ.
All guests are invited to join us for refreshments following the speakers' presentations

Event Details
6.00pm - Guest Arrival
6.15pm - Welcome and presentations commence
7.00pm - Networking and light refreshments
7.30pm - Event Close

---
About the Guest Speakers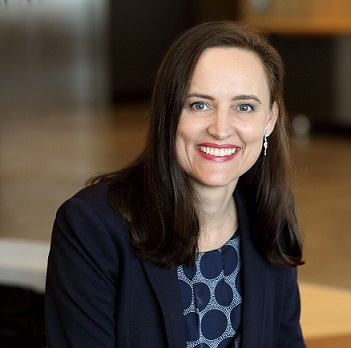 Samantha Clarke is the CEO of Advice RegTech, a founding member and on the Advisory board of the RegTech Association, as well as Finsia's NSW ACT committee. Samantha has experience spanning 25 years in financial services including executive director roles at blue-chip multi-nationals, associations and start-ups. Samantha is a subject matter expert on RegTech, FinTech, InsurTech, AI and machine learning. Samantha was awarded Compliance Innovator of the Year 2019 in the Australian FinTech Business Awards, as well as Innovator of the Year 2018 in the Money Management and Super Review Women in Financial Services Awards. Samantha brings depth & breadth of experience to solving some of the financial services sector's most pressing issues.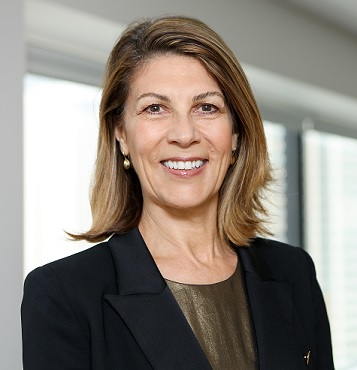 Sally Loane joined the Financial Services Council as Chief Executive Officer in December 2014. Prior to this Sally had a decade in the corporate sector, working at Coca-Cola Amatil as a senior executive. Her first career was in the media, where she spent 25 years as a broadcaster and journalist across radio, television and print. Sally is also a published author. Sally is a Director of Venues NSW, Destination NSW, the Avner Pancreatic Cancer Research Foundation and Committee for Sydney. Sally is also a Governor of the Cerebral Palsy Research Foundation, Ambassador for Business Events Sydney and a member of Chief Executive Women. Sally was the first female director of Waratahs Rugby and served on the board for seven years. She was a Director of SCEGGS Darlinghurst for 12 years and chaired the Salvation Army's Sydney East Doorknock Appeal from 2008-2011.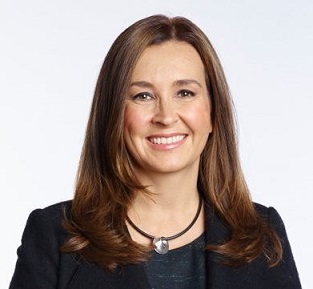 Commencing with ANZ in 2015 as Managing Director Retail Distribution, Catriona Noble was responsible for the key retail distribution channels which included the Australian branch network, mobile lending, brokers, customer contact centre and ATMs. In this role, Catriona lead a team of more than 6,000 people who were dedicated to bringing the best customer experience to our five million customers. Catriona has recently joined the Institutional team to further expand her knowledge of the banking industry. Prior to joining ANZ, Catriona worked for the McDonald's Corporation as Chief Restaurant Officer, Asia, Pacific, Middle East and Africa. In this role she was responsible for more than 10,000 restaurants and 200,000 people. Previously, Catriona was CEO and Managing Director for McDonald's Australia. Throughout a 20 year career with McDonald's, Catriona earned a reputation as an innovator for her success in driving fundamental cultural change to achieve business success. During the four years Catriona spent as CEO she played an integral role in the transformation of the McDonald's brand in Australia from a pure fast food outlet to one that offers healthier options, attracting a broader customer base in the process.
Catriona completed the Business and Economics AMP (Advanced Management Programme) from INSEAD business school. She is a member and mentor with the Business Council of Australia and a member of the Australian Social Inclusion Board, of which she is the Deputy Chair of the National Place Based Advisory Group.
---
For any event inquiries please contact Hannah Brunskill - Hannah.Brunskill@uts.edu.au or 02 9514 5140