Invitation - VSC Annual General Meeting + For Real Celebration
About this Event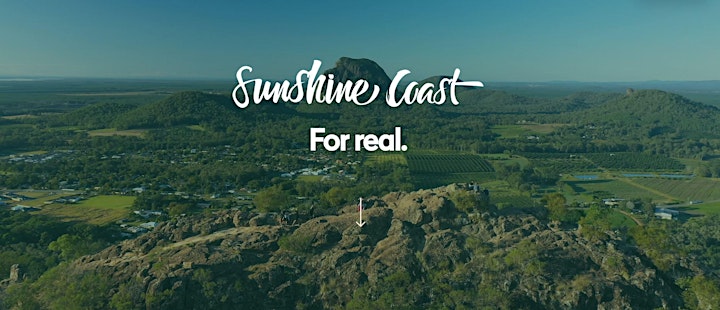 When someone tells you there's a celebration at Sunshine Coast's newest and hottest entertainment playground NightQuarter, you can't help but exclaim, 'for real?!'
This is a networking night like no other – for real. It's where those in the tourism industry come for an authentic gathering that transcends all other events this year. It's fun, exciting and the perfect opportunity to celebrate the end of a crazy year – now that's for real!
You'll meet new and old friends and join the who's who of the tourism industry on the Sunshine Coast.
Experience for real Sunshine Coast entertainment. From innovative eats, immersive experiences, live music, experiential artists and local culture - Night Quarter is totally for real. An ever-evolving festival of flavour and sound in a shipping container playground in the heart of Birtinya, Sunshine Coast.
The afternoon will commence with the Visit Sunshine Coast (VSC) Annual General Meeting (AGM) held at the Malt Shovel Taphouse, followed by the networking event. Come along and enjoy entertainment on the night, a complimentary drink on arrival and canapés served throughout the evening.
Get in the spirit of VSC's latest campaign and dress in your 'Real Sunshine Coast' attire. A great range of prizes will be awarded for the best dressed on the night – for real.
In fact, you won't want to miss this celebration, you'll kick yourself for not booking in now… for real.
VSC AGM
Venue – Malt Shovel Taphouse (31-32/8 The Avenue, Birtinya)
3:30pm - 3:55pm - AGM Registration
4:00pm - 5:00pm - VSC AGM
Tickets: FREE
'For Real' Celebration
Venue – NightQuarter Sunshine Coast
5:30pm - 7:30pm – Networking Night
Tickets: From $10 for VSC members (Subsidised)
In everything we do at VSC, we aim to share our passion for the unique, authentic experiences of the Sunshine Coast. We do this by letting our surprising and extraordinary region speak for itself to our visitors and tourism industry —for real.
Team Visit Sunshine Coast
#ForReal #SunshineCoastForReal #VisitSunshineCoast
COVID Safe Information: This event is held in accordance with the approved COVID Safe Plan operated by Malt Shovel Taphouse & NightQuarter. The event will provide adequate social distancing. Drinks and food will be consumed as permitted by the approved COVID Safe Plan. Full details of all participants will be provided to the venue to ensure track and tracing details, should it be required.