Sales Have Ended
Registrations are closed
Thanks for your interest in this event. CEA hosts regular Masterclasses. Let us know you are interested and we will make sure you receive information on all future events so you don't miss out again. We hope to see you next time! The CEA Team events@qutcea.com
Sales Have Ended
Registrations are closed
Thanks for your interest in this event. CEA hosts regular Masterclasses. Let us know you are interested and we will make sure you receive information on all future events so you don't miss out again. We hope to see you next time! The CEA Team events@qutcea.com
A collection of practical, virtual masterclasses and workshops designed to empower Australian businesses
About this Event
CEA has been supporting SMEs across Australia for well over a decade through its programs and through its venture capital activities. Recently we announced a series of interventions that recognises and responds to the changing needs of the business community.
The Foundations for Growth Masterclass series and The Business of Fashion series have been recorded and made available to all who may have missed the live session.
For more information on live masterclasses and workshops, please visit the CEA Website.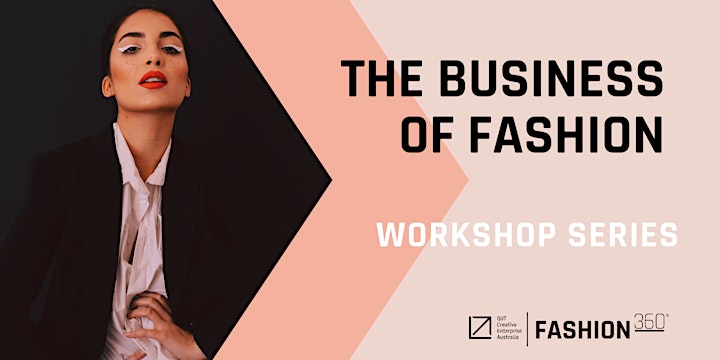 The Business of Fashion: Opening Doors with E-commerce
Learn the key indicators that make for a great customer experience. Mareile Osthus will share examples of business partners she brought online with The Iconic and what has changed for them since then. You will have valuable Q&A time at the end of the masterclass. Don't miss the unique opportunity to ask Mareile questions specific to your own fashion business.
The Business of Fashion: Future-proofing Fashion
The need for responsible action in fashion businesses has never been more evident than now. With global carbon emissions dropping by 17% during the lockdown due to the recent pandemic, businesses across the world are being called upon to develop and act on a long-term strategy to ensure the future of our planet is sustained. The fashion industry itself is responsible for 10% of annual global carbon emissions, more than all international flights and maritime shipping combined. With fashion consumers demanding more considered and ethical purchases, fashion businesses must adapt in order to be relevant and connect with customers and satisfy their changing needs to future-proof their businesses.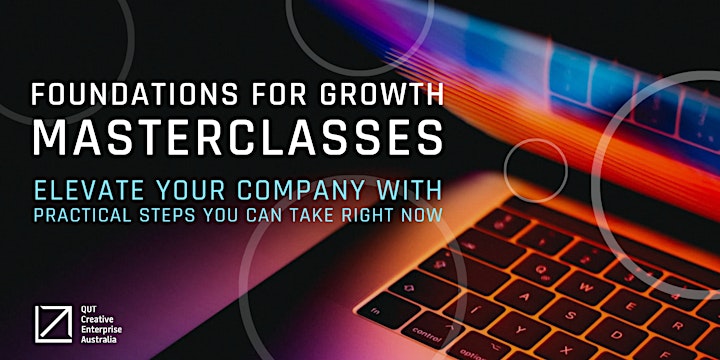 Brand Masterclass with Mark Livings
Join Mark Livings, as he demonstrates the importance of brand as a means to creating a differentiated or distinct positioning in the market. Mark's engaging and informative session will offer practical steps that you can take to refine your brand, in order for it to resonate more strongly with your customers and therefore to drive revenue.
Public Relations Masterclass with Tet Kofi
Craft your story with Tet Kofi, revered British broadcaster, journalist and corporate communications consultant, who specialises in crisis management. Learn the secrets to telling your story and working with journalists in a way that will elevate your brand and profile in the media, in order to drive revenue.
E-commerce Masterclass with Nathan Bush
Discover how to optimise your website for E-commerce and capitalise on the traffic you are already receiving. Learn what drives people to convert and put these principles into practice on your website right now. Nathan Bush is the founder of E-commerce consultancy at 12HIGH. He helps activate E-commerce across marketing, technology, operations and people for ambitious online and omnichannel retailers. He is currently working with Michael Hill Jewellers, Stone & Wood and the Federal Government.
Social Media Masterclass with Genea Morgan
Learn how to navigate your way through the world of social media. Get a practical understanding of attention-grabbing content, where to find the audience you want, how to work with influencers and other ways to grow your brand's social presence. Take away from the session a functional step-by step e-guide to assist you to implement everything learnt in this social media masterclass.
Brand Masterclass with Scott Leonard
At the heart of every great brand is a strong and coherent brand proposition - a clear articulation of what your brand stands for. With a strong and coherent proposition, brands can achieve so much more cut-through, as they speak to the needs and wants of the customer directly.
Digital Footprint Masterclass with Genea Morgan
Get clarity around all the digital marketing avenues available to your brand. Take part in the masterclass that covers the benefits of each avenue like social media, email sequences, FB advertising, search marketing, affiliates and more. Learn how to grow your digital footprint to attract and capture new traffic and keep it.