Description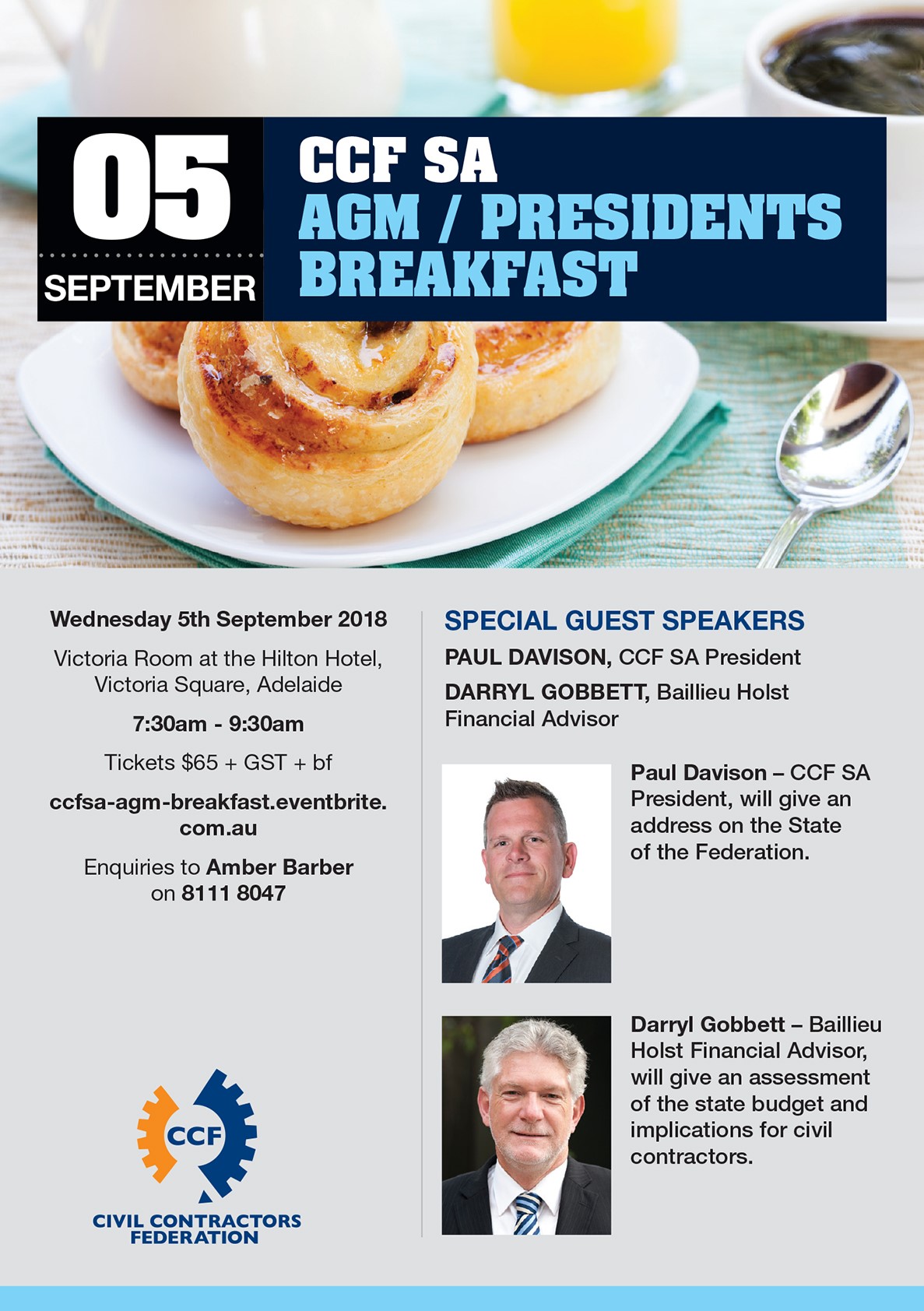 Join us in the Victoria Room at the Hilton Hotel Adelaide for the annual CCF SA Presidents Breakfast and AGM.
Featuring special guest speaker, Darryl Gobbett from Baillieu Holst who will give an assessment of the new state budget and the implications for civil contractors.
CCF SA President Paul Davison will give an address on the State of the Federation.