Small Business Owner Workshop. 2HR masterclass brought to you by Ben Walker. Keep more of your hard-earned cash.. out of the tax man's hands
About this event
Exclusive Small Business Owner workshop Ideal For 6-7 Figure Business Owners.
HERE'S EXACTLY WHAT YOU'LL LEARN WHEN YOU ATTEND THE 2HR CASHED UP MASTERCLASS:
Based on the 7 Smart Financial Decisions of a Cashed Up Business:
CUT TAX - It's almost impossible to get Cashed Up, if you're giving half your profits to the tax man.
CAPTURE PROFIT - In a world where we spend what we earn, protecting your profit is essential.
CONTROL CASHFLOW - We all know that 'Cash Is King'. Are you ruling it, or is it ruling you?
CHECK NUMBERS - If you don't know your numbers, it's like you're driving blind.
CRANK BUSINESS VALUE - Do you own your business or does it own you?
COVER ASSETS - The larger your financial success, the larger the target on your back. Are you covered?
CREATE LIFESTYLE - Never get too busy making a living that you forget to make a life.
DOWNLOAD A FREE COPY OF MY BOOK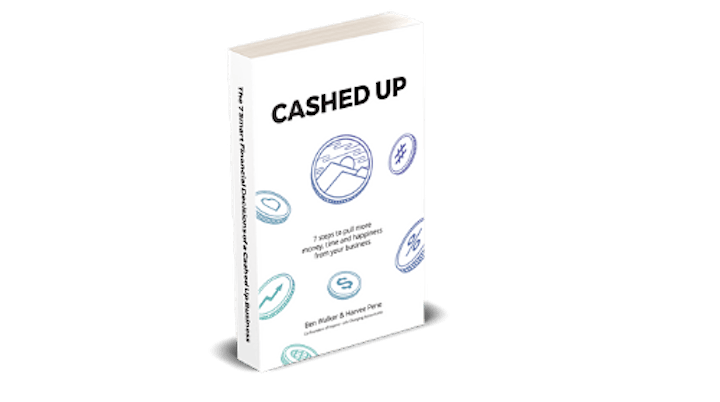 THE PROBLEM
Business owners are paying way too much tax.
Why?
1. Your accountant isn't proactive.
Everyone pays tax. But hidden within the tax you pay, is tax you don't need to pay. The only way to tell the difference between the two, is through proactive advice from your accountant.
2. Your accountant charges by the hour.
Many old school accountants get too focused on clocking time, and not enough time on making an impact - like saving you tax. Ben, the Founder of Inspire Accountants promised to never charge a client using timesheets, after seeing many dishonest practices in the industry.
3. Your accountant is slow to respond.
If you're a small fish - in the eyes of your accountant - it can take days, weeks or even months to get a response. And when they do respond, you fear getting slapped with a bill. This lack of communication can almost guarantee that you are not taking advantage of cutting edge tax strategy.
*****
TIME:
Start - 9.00am
Conclude - 11.00am
PRESENTED BY
Ben Walker - Author, Award Winning Accountant and Founder of Inspire - Life Changing Accountants .
Ben Walker is a Chartered Accountant with over a decade of Experience. He is the founder and CEO of Inspire and co-author of Cashed Up: The 7 Steps Method of Pulling More Money, Time and Happiness from Your Business. Ben is the Winner of coveted Anthill Online '30under30' award for 2014 and was named a finalist in the Brisbane Young Entrepreneur of the Year award.
OUR STORY
Inspire is on a mission to become Australia's Most Impactful Accounting firm.
Well known for proactively saving their 6 & 7 figure business clients over $16 million+ in tax and giving 16+ million days of life changing help to end extreme global poverty to families in need, across 16 countries.
WELL KNOWN AS -
Authors of CASHED UP, 7 steps to pull more money, time and happiness from your business.
Winners Top 100 Companies in Australia (2017 & 2018).
Accountants for Good - for every dollar of tax saved, Inspire gives a days access to food, water, health and sanitation to help end global poverty
Organiser of Cashed Up Workshop ONLINE
We help Young Families get Cashed Up, so they can pull more Money, Time and Happiness from their business.

Thanks to our day for a dollar campaign, for every dollar of tax we proactively save our small business clients, we give a days access to food, water, health and sanitation to a family in need.

As of January 2020, we've saved $10M+ in proactive Tax savings back in our clients pockets to reinvest back into their business and family. $10M+ in Tax savings means we've given 10MILLION+ days of life changing help to a families in need, across 16 countries. Our goal is 1BILLION by 2030.

We believe many businesses are a few smart financial decisions away from getting Cashed Up - not so they can drive Ferrari and fly private jets - but because when you HAVE MORE, YOU CAN LIVE MORE & GIVE MORE.

Powered by a Purpose Beyond Profits, Cashed Up Businesses have an amazing opportunity to make an impact - not just on their founders, but on their team, their clients and ultimately the world.