Description
We'd love to invite you to the launch party for our book Cashed Up.
Money is not the most important thing in the world, family is.
However at some point in time, money is going to control where you live, what you eat and where you 
choose to holiday.
So it's important to have a plan. A plan for how to pull more money, time and happiness from your business.
The book Cashed Up, is your plan.
We're looking forward to you helping us celebrate its launch.
Let's do this. Check-out the deets below -
DATE AND TIME
Tuesday, 24th April 2018 (the day before ANZAC public holiday)
Registration: 5:30pm
Kick-off: 6:00pm
Finish up: 7:30pm (or kick-on at Grill'd Emporium)
VENUE
The NEW Inspire Office.
Unit 4 & 5, 915 Ann St, Fortitude Valley.
Entry via laneway. Opposite Chemist Warehouse, Emporium.
Street parking or 2 hours free at Emporium.
See GoogleMaps
TICKETS
$25 (Includes drinks, nibbles, signed copy of the Cashed Up book and the donation of 1 years access to clean drinking water for a family in need in Cambodia)
Spots are limited to 40 seats with registrations closing 5 days prior.
Hope to see you there!
Ben Walker & Harvee Pene
Co-Founders of Inspire - Life Changing Accountants.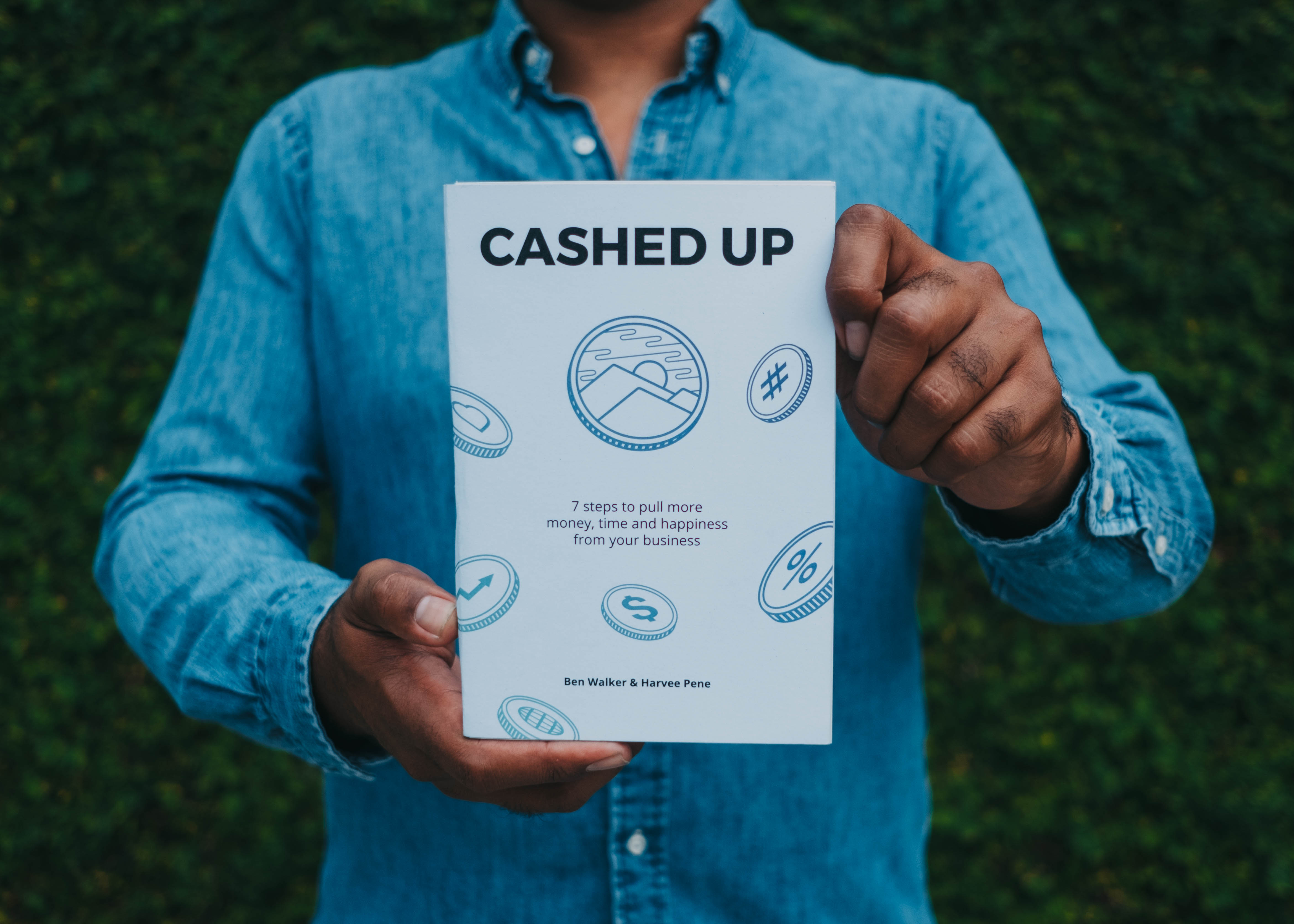 "The two things we love most in life are family and business. And when those things come together we just see some much power being unlocked. This book is the key to unlocking that power. It is only when business is used as a vehicle to support the family and not vice versa, that real magic starts to happen. 
That's why this book needed to be written."