Carp management in Australia forum

Tuesday, 19 June 2012 at 8:35 am

-

Thursday, 21 June 2012 at 4:45 pm (AEST)
Event Details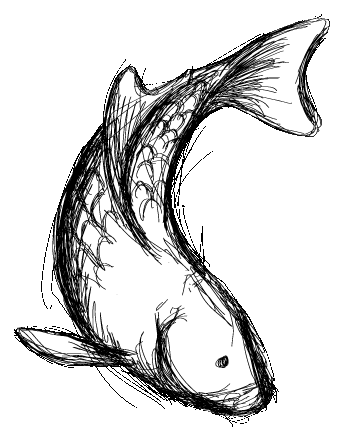 Management of carp in Australia 
June 19-21, 2012
Bell City Event Centre at Rydges Hotel Bell City, 215 Bell Street, Preston, Melbourne, Victoria
www.bellcityeventcentre.com.au
More than 10 years have passed since the last workshop which explored the options for controlling carp in Australia (Oct 1996 in Albury, Vic) and since the Carp Control Coordinating Group documented a National management strategy for carp control (2000–2005) and since 'Managing the Impacts of Carp' (Koehn, 2000) was published.
For the past seven years the Invasive Animals Cooperative Research Centre has been involved in an extensive research program on carp primarily funded by the Murray-Darling Basin Authority. At the same time, many other organisations have also been making significant advances in knowledge on what is one of Australia's major pest fish species.
The conclusion of the present IA CRC presents an opportunity to extend the results of its work as well as to showcase other Australian and international research.
The emphasis of this Forum will be on how this recent work adds to our ability to manage carp on various scales in Australia. Registrations should be made online for catering purposes, but there will be no registration fee. If you will not be present for all three days, please note this in your registration.
The third day will be focused specifically on on-ground implementation of carp management. The primary audience group is anticipated to be CMAs / NRM groups and equivalents. It is primarily an opportunity to improve coordination, foster knowledge sharing and networking but it will also serve to identify consistent barriers/impediments to effective carp management and how these might be progressed to improve future carp management. Group discussion / workshop session topics may include: What are the barriers to conducting on-ground carp management? How might these issues be progressed or solved? Who needs to progress ie are they a national vs state or local issue?
For more information, please contact Kylie Hall, Invasive Animals Cooperative Research Centre 0409 279222 or kylie.hall@invasiveanimals.com 
A range of accommodation options are available at Rydges, and may be booked directly 03 9485 1000, or online at: http://www.rydges.com/cwp/carp
Stay for one or two days of the forum, or all three - an affordable option are Rydges' 'sleep and go budget' rooms from $74/night, and 'sleep and go' rooms from $109/ night  (http://www.sleepandgo.com.au/)
Final agenda 
DAY 1 
Introduction 
8.35-8.45 Towers, Ian (MDBA) Welcome to forum 
8.45-9.00 Fulton, Wayne (IA CRC) Introduction and summary
Biology 
9.00-9.30 Koehn, John (DSE, Vic) The biology, ecology and vulnerabilities of carp 
Impacts 
9.30-9.50 Gilligan, Dean (NSW DPI) The impacts of carp: Destructive ecosystem engineer or aquatic whipping boy? 
9.50-10.10 Bamford, Heleena (MDBA) History of management and control of carp in Australia 
Prevention, Detection and Planning 
10.10-10.30 Fulton, Wayne (IA CRC) Planning a pest fish management program
10.30-10.50 Morning tea 
10.50-11.10 Krug, Brigid (NSW DPI) Carp management in NSW
11.10-11.30 Clunie, Pam (DSE Vic) Towards national emergency response arrangements for freshwater fish incursions in Australia
11.30-11.50 Acevedo, Silvana (DSE Vic) Decision support tool for the management of freshwater fish incursions in Australia
11.50-12.10 Chadderton, Lindsay (US Nature Conservancy) Application of environmental DNA detection method in management of aquatic invasive species 
12.10-12.30 General Discussion 
12.30-1.15 Lunch 
Carp Management Case Study
1.15-2.00 Wisniewski, Chris (Tas Inland Fisheries Service) The biology, management, control and eradiction of carp populations in Tasmania 
Control Options 
     Containment, Regulators, Carp Traps and Screens 
2.00-2.20 Beesley, Leah (DSE Vic) Minimising carp recruitment during environmental watering delivery into wetlands in the southern Murray-Darling Basin
2.20-2.40 Hillyard, Karl (Dept for Water, SA) Improving the effectiveness of carp screens and guidelines to inform carp management options at wetland inlets
2.40-3.00 Conallin, Anthony (Murray CMA) Carp trapping - modernising an age-old technique to control an invasive pest 
3.00-3.20 Afternoon tea 
     Fishing 
3.20-3.40 Bell, Keith (K & C Bell Global Pty Ltd) Commercial carp harvesting   
3.40-4.00 Norris, Andrew (Queensland DAFF) The role of fishing competitions in carp management 
4.00-4.20 Jackson, Peter (Consultant) Challenges with the euthanasia and disposal of carp and potential ways forward
4.20-4.40 Brown, Paul (DPI Vic) CARPSIM: Modelling the outcomes of fishing, water draw-downs, and biological carp control actions at a catchment scale 
4.40-5.00 Collins, Christopher (VRFish) Carp from a recreational fishers perspective 
5.00-5.30 General Discussion 
DAY 2 
Control Options 
     Use of Poisons 
9.00-9.30 West, David (DoC NZ) Freshwater toxins: The New Zealand experience  
     Predation 
9.30-9.45 Doyle, Katherine (IA CRC PhD) Can native predatory fishes control invasive carp in south-eastern Australia?  
     Attractants/Repellents 
9.45-10.00 Patil, Jawahar (U Tas) Two and a half tales of deception — integrated use of odour-donor and sterile Judas fish for carp control 
10.00-10.15 Elkins, Aaron (IA CRC PhD) Environmental attractants: Isolation and identification  
10.15-10.30 Thwaites, Leigh (SARDI) Carp acoustics: Attractants and repellents  
10.30-10.50 Morning tea 
     Future Options 
10.50-11.10 Promising new developments in the containment and control of aquatic invasive species — some Asian Carp Control Strategy Framework initiatives 
11.10-11.40 McColl, Ken (CSIRO) Koi herpesvirus: its potential as a biological control agent for carp in Australia — an Invasive Animals Cooperative Research Centre (IA CRC) project  
11.40-12.10 Thresher, Ron (CSIRO) Daughterless technology: A recipe for eradicating carp in Australia 
12.10-12.30 General Discussion 
12.30-1.15 Lunch
 Support Tools 
1.15-1.30 Asmus, Martin (NSW DPI) Identifying significant hotspots of carp recruitment offers opportunities for the control of carp populations 
1.30-1.45 Ling, Nick (University of Waikato, NZ) Get out, stay out! Restoring a small New Zealand floodplain lake: removal and exclusion of carp  
1.45-2.00 Daniel, Adam (University of Waikato, NZ) How not to mess up a carp telemetry project  
2.00-2.15 Crook, David (Charles Darwin University) Identifying key recruitment sources of carp using otolith chemistry analysis  
Education and extension 
2.15-2.30 Hall, Kylie (IA CRC) Overview of the Invasive Animals Cooperative Research Centre Freshwater Program pest fish research extension activities  
2.30-2.45 Wells, Adrian (Murray-Darling Association) Carp outreach, engagement and extension: Past, present and future 
2.45-3.00 Afternoon tea 
Discussion and Forward Planning 
3.00-5.00 General Discussion
DAY 3 
Containment and control – options and case studies (NRMs and CMAs) 
9.00-9.10 Bamford, Heleena (MDBA) Introduction
9.10-9.25 Fulton, Wayne (IA CRC) Summary of Day 1 and Day 2
9.25-9.45 Barrett, Jim (Consultant) Principles of on-ground carp management 
9.45-10.10 Asmus, Martin  (NSW DPI) River Revival: Lachlan River Demonstration Reach — with a focus on lessons learned from carp separation cages 
10.10-10.35 Martin, Fin (Lachlan CMA) Carp management in the Lachlan Catchment: Life after the IA CRC Demonstration Project 
10.35-11.00 Morning tea 
11.00-11.25 Conallin, Rex (Murray CMA) Controlling carp in the New South Wales Central Murray Catchment 
11.25-11.50 Price, Rod / Lane, Matt (NSW DPI & CWCMA) Carp tracking and trapping in the Macquarie Marshes, New South Wales 
11.50-12.15 Searle, Louise (Mallee CMA) Management of carp in wetlands and floodplains with water management works 
12.15-12.40 Marsland, Kelly (DENR) Carp management in River Murray wetlands 
12.40-1.05 Gehrke, Peter (SMEC) Ecosystem responses to carp control in the Murray-Darling Basin 
1.05-1.55 Lunch  
1.55-2.20 Graham, Kevin (Condamine Alliance) Carp management practices by Condamine Alliance in the Condamine Catchment 
2.20-2.45 Norris, Andrew (Queensland DAFF) Carp trapping with community groups 
2.45-3.10 Open to floor
3.10-3.30 Group Discussion/Workshop Session 1
3.30-4.00 Afternoon tea 
4.00-4.45 Group Discussion/Workshop Session 2
When & Where

Bell City Event Centre

Preston, VIC
Australia

Tuesday, 19 June 2012 at 8:35 am

-

Thursday, 21 June 2012 at 4:45 pm (AEST)
Add to my calendar