About this Event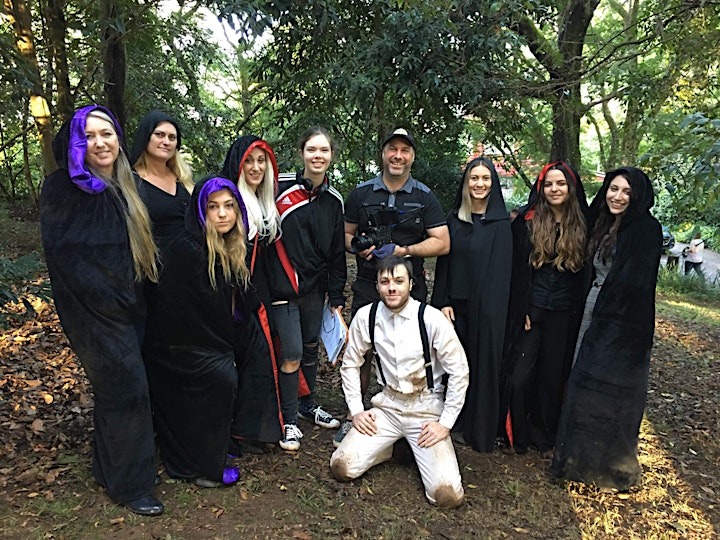 Queensland Film TV Events will be kicking off 2020 to spotlight a daring young emerging talent Madison Marneros who at 17 years of age wrote produced and directed as well as funded her short film Bloodline.
Madison Marneros this year graduated from High School at AB Paterson Collage Gold Coast has worked in front of the camera as an actress over the years in theatre and TV. It was her dream to make a film which come about within the making of Bloodline which is a thriller drama that is based on the storytelling of witchcraft.
This will be an official screening and everyone is invited to attend to what will be a kick off event of the year for Qld Film TV Events. There will be a QA after the screening where Madison will talk on the film making process and her team around her and we share a lot of the experiences at hand where she filmed.
The year of 2020 Queensland Film TV Events director and host Caroline Russo will be looking to work out more events and engage with film indie creatives. The aim is to build more partnerships with Indie filmmakers to showcase their work and to platform more speakers and grow more in Sth East QLD with our events and other signature events. Caroline will announce more updates on the night as 2020 will be a interesting year.
With our special guest Madison Marneros, and all our attendees on the night, we will have a red carpet event entry arrival in the foyer of Westfield Events Cinema Garden City who are our venue sponsor. Social photography will have Mirre Jennings, who is with Hush Hush Biz entertainment news our media brand in all events.
A Pop up bar with complimentary orange juice and water with a cash bar for other drinks and nibbles will be provided during the arrival of 6.00 pm to 7.00 pm.
There will also be free door prizes with raffle tickets on the night.
Dress code smart dress for social photography and filming.
Parking is free after 5,30pm and best parking is near cinemas please check map.
Online tickets will be $15.00
On the door $20.00
Please note it is advised to secure tickets online as to limited seating
For any more info, please contact hushhushbiz88@gmail.com