Carmen Fiol Costa, Creating a New Civic District: Parc Central De Nou Barri...
Description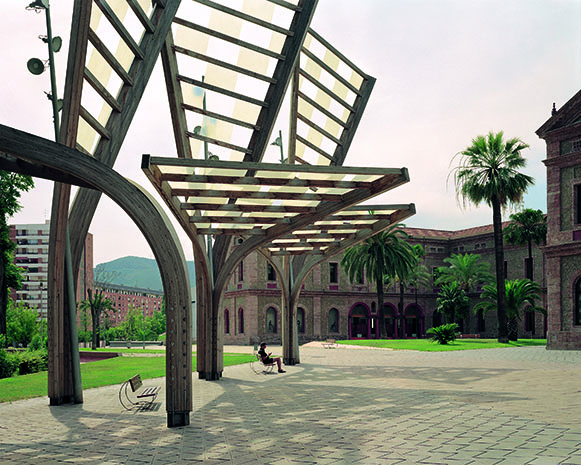 Note* Location Change: PNR Lecture Theatre 2, Peter Nicol Russell Building, University of Sydney, Camperdown NSW
The University of Sydney's Faculty of Architecture, Design and Planning is proud to present a public lecture by renowned Spanish architect and Australian Institute of Architect's Droga Architect in Residence, Carmen Fiol-Costa.
Fiol-Costa is the co-founder of Arriola & Fiol Arquitectes in Barcelona, and an architect, urban designer and landscape architect recognised for highlighting the importance of the public realm within the scope of her architectural projects.Fiol-Costa's body of built works ranges from large-scale urban developments and housing projects to the successful production of a series of urban furniture and lighting fixtures. A signature project of the practice is the 2007 Parc Central de Nou Barris in Barcelona, for which a series of 'outdoor rooms' was created within a desolate leftover space between massive housing blocks built in the 1960s and 70s. The lecture will use this project as a framework to discuss how the urban space can be enhanced through architecture, while also outlining her practice's ideas on public space and their focus on urban regeneration.
From 5th March Dr Fiol-Costa will undertake a 12-week residency as the Australian Institute of Architects Droga Architect in Residence. In developing her project, Fiol-Costa will work in collaboration with the University of Sydney, the Office of the NSW Government Architect, and local government to develop case studies for enhancing urban spaces through architecture. wp.architecture.com.au
ABOUT CARMEN FIOL-COSTA

Carmen Fiol-Costa is the inaugural Australian Institute of Architects Droga Architect in Residence. She is an architect, urban designer and co-founder of the practice ARRIOLA & FIOL, Barcelona. A prominent academic and architectural theorist, she directed the research for her influential book Barcelona Periferia Cubista and earned a Doctor Europeus from Universitat Politècnica de Catalunya in 2007 with the new book 'Grids and Diagonals'.
Carmen studied at ETSAB and at Columbia University and received the William Kinne Fellowship. Always involved in education, in parallel to running her own practice, she has taught at Harvard, Leuven, IUAV, UNICA, as well as ETSAB.
Organiser of Carmen Fiol Costa, Creating a New Civic District: Parc Central De Nou Barris, Barcelona