Description
Do you live in the Carlton area?
Do you love trying new food and meeting new people?
Are you new to Australia and want to meet more local people OR are you a local who wants to welcome newcomers to the area?
The Carlton Community Welcome Lunch to be held on Neighbour Day will celebrate the diversity of Carlton through food and connection. This wonderful event will be held out on Faraday street. It's an opportunity to reclaim the streets and spend time with your neighbours, share your story and learn about other cultures in a meaningful and fun way. Established Carlton residents, as well as people who are new to Australia, are welcome to come!

Date: Sunday 26th March 2016
Time: Arrival 12 pm (Lunch is to start at 12:30 pm)
Location: Faraday Street, In front of Kathleen Syme Library and Community Centre, 251 Faraday, Street, Carlton 3053.
What to bring: A plate of food from your culture or that has a story.
This is an alcohol-free event. Cold drinks will be provided but the food is provided by YOU!
This Community Welcome Lunch is a collaboration between The Welcome Dinner Project, The Carlton Residents Association and The City of Melbourne through the Kathleen Syme Library & Community Centre and The University of Melbourne. It will be facilitated by Welcome Dinner Project volunteers.

Please do not delay in reserving your free tickets and tell your friends!

The lunch is just one part of the celebrations happening on the day. For information about what is planned for the Carlton Neighbour Day celebrations please click HERE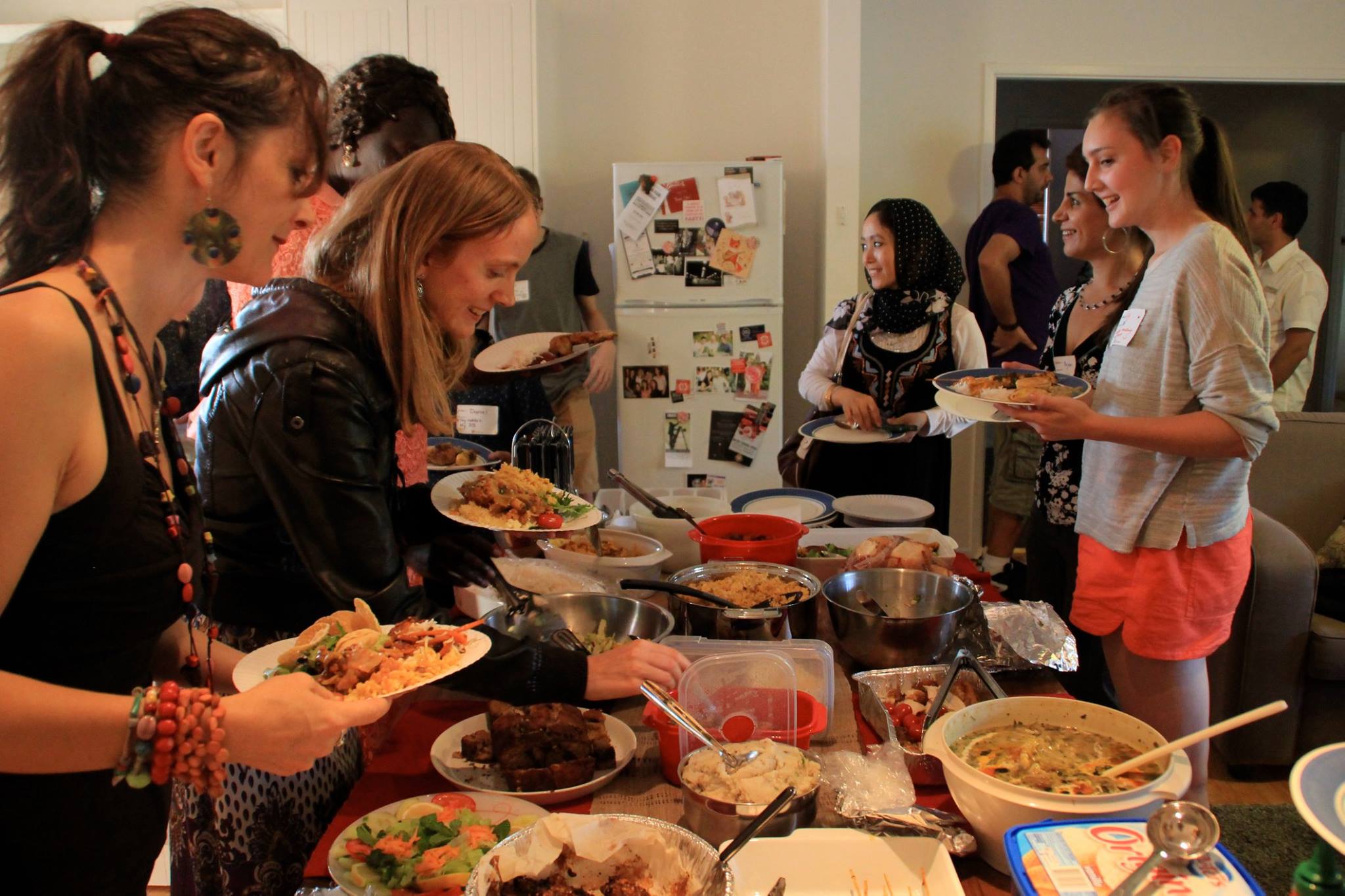 WHAT IS THE WELCOME DINNER PROJECT?
The Welcome Dinner Project aims to enable newly arrived people and established Australians to meet one another over a pot-luck shared meal. What you will find at a Welcome Dinner is a rediscovery of our common humanity by sharing our food, talking about our interests and dreams for the future. These interactions create a warm and enjoyable environment where new friendships, community links and supportive connections can develop. This is a great opportunity for people to meet others in their local area, without any barriers.

For more details about The Welcome Dinner Project, or to sign up to be invited to home Welcome Dinners, please visit www.joiningthedots.org.