Caring for our children – addressing the youth mental health crisis in WA
This event will focus on the 'Going Further, Faster' chapter 'Supporting Mental Health Interventions for Young People'
About this event
Much attention has been placed on the rise in mental health issues across the Australian population, in part accelerated and crystallised by the COVID-19 pandemic. It is a well-known fact that children and young people are particularly vulnerable in this crisis, but the measures taken to fight it have been insufficient and/or ineffective. If we are to avoid scarring an entire generation and derailing the future of our State and nation, innovative and decisive action by government, community, science and non-profit sectors is urgently needed.
Building on the launch of the Going Further, Faster report, this event will focus on its chapter 'Supporting Mental Health Interventions for Young People' and tap into some of the close-up analysis and proposals by our expert authors, including:
Investing in early interventions and preventative measures
Empowering patients to take ownership of their treatment plan, including medication decisions
Improving out-of-home care options for children and young people
Creating evidence-based, well-resourced and accessible mental health services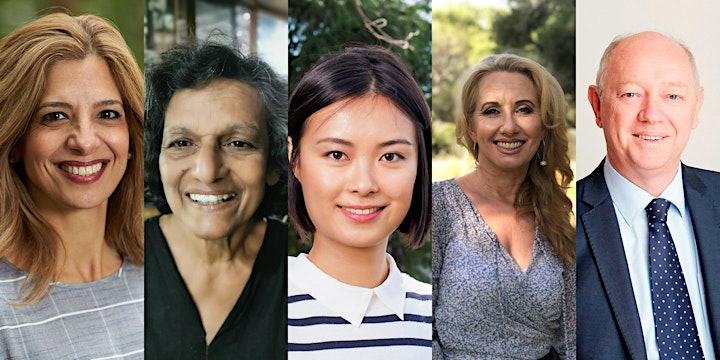 Speakers
Dr Deena Ashoorian – Senior Lecturer, UWA School of Allied Health
Dr Celine Harrison – Former Head of Department, Social Work, King Edward Memorial Hospital
Dr Julie Ji – Forrest Postdoctoral Research Fellow, UWA School of Psychological Science
Dr Karen Martin – Assistant Professor, UWA School of Population and Global Health
Commissioner Colin Pettit – WA Commissioner for Children and Young People
Organiser of Caring for our children – addressing the youth mental health crisis in WA
The UWA Public Policy Institute (UWA PPI) is a bridge between academic research and government, public and business needs, delivering real-world policy impact at state, national and regional levels.
UWA PPI helps to provide solutions to local and regional policy challenges, both current and future. Through our collaboration with UWA academics and research users and practitioners we support a healthy and effective policy-ecosystem in Perth and WA.
Drawing on UWA's distinct geographical advantage as Australia's Indian Ocean capital city, and by championing an evidence-based approach to policy-making, we also create fresh opportunities for UWA to collaborate with countries across the region.