Carey Baptist College | SECONDARY ONLY | Student SmartRider Card REPLACEMEN...
Description
Replacements Student SmartRider Cards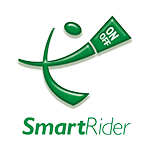 This website should be used to place all orders on behalf of the Secondary students for Replacement SmartRider cards only.
The College provides an initial SmartRider card upon enrolment in Secondary School. These cards are used for payment and release of student printing from College printers as well as for travel on Transperth services. Students are responsible for replacing any lost or damaged cards via this order form.
Please ensure you complete all of the fields required. Once your card has arrived at the College, a notice will be put in the Daily Notices for the student, to advise that the card is available for collection from Student Reception.