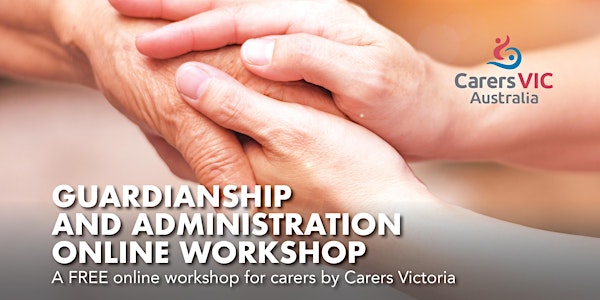 Carers Victoria Guardianship and Administration Online Workshop #8540
A FREE online workshop for carers by Carers Victoria
About this event
Guardianship and Administration Online Workshop
Guardianship and administration orders explained
Guardianship and administration orders are made by the Victorian Civil and Administrative Tribunal (VCAT). These orders are a last resort if there is no other alternative to protect and promote the human rights of an adult with disability.
This workshop discusses guardianship and administration orders and the process for making an application to VCAT. You will also be given links to online forms and further information.
Who should attend
The workshop is open to all families and carers.
Topics will include
Understanding guardianship and administration orders;
When an order may be necessary;
Who can be appointed as guardian or administrator;
What are the guardian or administrator's responsibilities;
How to make an application.